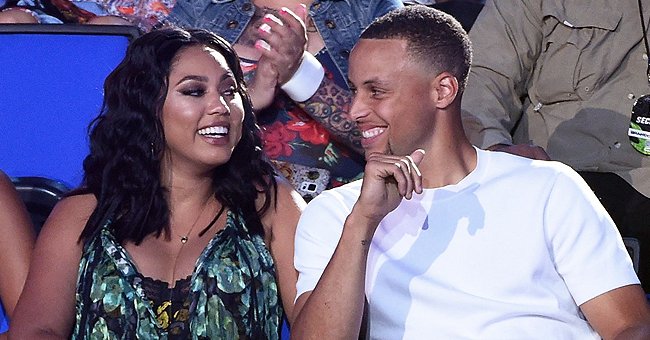 Getty Images
Ayesha & Steph Curry Melt Hearts Showing PDA as They Enjoyed Cycling Date in a Sweet Video

Love is in the air for Ayesha and Steph Curry. The couple recently shared a cute video of a romantic cycling date that featured some warm PDA moments while out on the beautiful coast.
NBA player Stephen Curry has a romantic side and flexed his date planning skills with a fun cycling date with his wife, Ayesha Curry. Ayesha posted the video on her Instagram page and captioned the post:
"The best.. also I can't say pebble beach without thinking about my favorite episode of my wife and kids... 'I'm going to pebble...beach.'"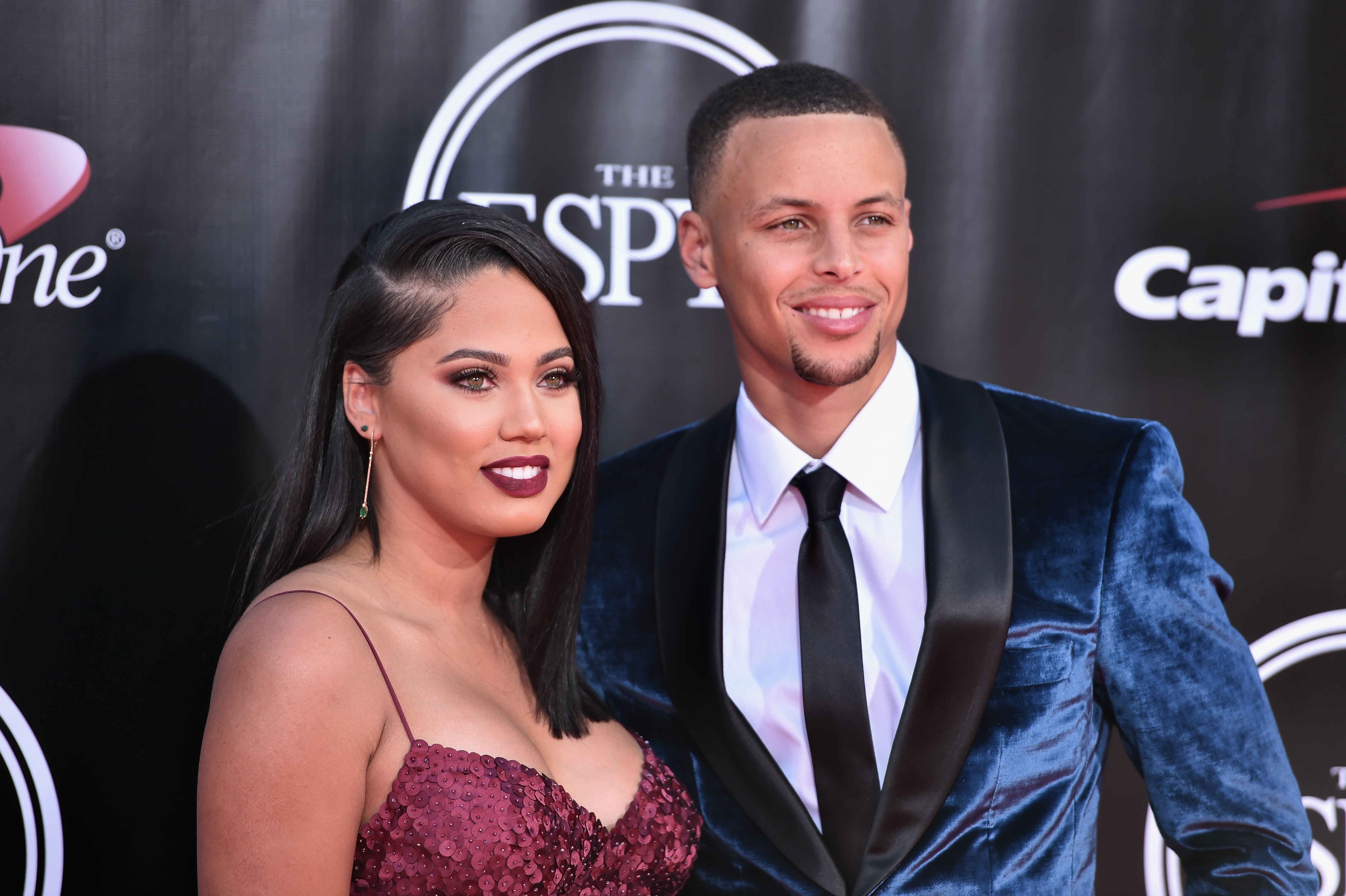 Stephen Curry and Ayesha Curry at the 2016 ESPYS at Microsoft Theater on July 13, 2016 in Los Angeles, California.| Source: Getty Images
The romantic day-time date consisted of a cycle around Carmel Bay and Pebble Beach in California. The couple used electric bikes and made sure to put safety first with their helmets on.
In the video, Ayesha looked beautiful as she described the sweet date and beautiful surroundings of the waterfront on Pebble Beach. She applauded her husband for planning a perfect day out.
As Ayesha gave her man a quick kiss on the cheek, Steph then admitted that he is not the best planner and sometimes perfect dates happen by accident.
The couple, who have been married for nine years, frequently shares their love for each other on social media. In June, they celebrated their anniversary with twin posts on Instagram, showing them kissing passionately by the seafront.
Some of the Currys' cutest moments on camera have been during adventures on the water. They also tried Stand Up Paddleboarding in Northern California back in June, after which Ayesha admitted that they love the bay.
While Ayesha and Steph now know how to keep their dates classy and romantic, their beautiful journey didn't start with a romantic date. Ayesha told Jimmy Kimmel that her first date with the NBA star was at "Madame Tussaud's" wax museum along Hollywood Boulevard.
The date started with Ayesha picking up the basketball player in her '98 Astro Van. Ayesha, who is an amazing chef, revealed that the two just had Chai tea lattes on the date, which eventually led to a nine-year marriage and three beautiful kids.
Ayesha met Steph when she was just 14 years old, but the two started dating four years later when they were 18 and 19 years old, respectively. The cookbook author only attended her first basketball game when she started dating the aspiring NBA player. She had no idea of the star he would become.
The couple wed in 2011 and have since welcomed three children, Riley, 8, Ryan, 5, and Canon, 2. The family of five who call themselves "the wolfpack" are very supportive of each other, with Ayesha and the kids traveling with Steph during his games.
Steph is also very supportive of his wife both in her career and personal life. Just a month ago, Ayesha shared a photo of herself sporting a new blonde hairstyle on Instagram, which became the subject of criticism from internet trolls.
One user dared to accuse the restauranteur of having cosmetic surgery on her nose, to which Ayesha responded that it was a fun Instagram filter. Steph stepped in to reassure his wife that she is beautiful and shouldn't mind what the internet 'meanies' had to say.
Please fill in your e-mail so we can share with you our top stories!