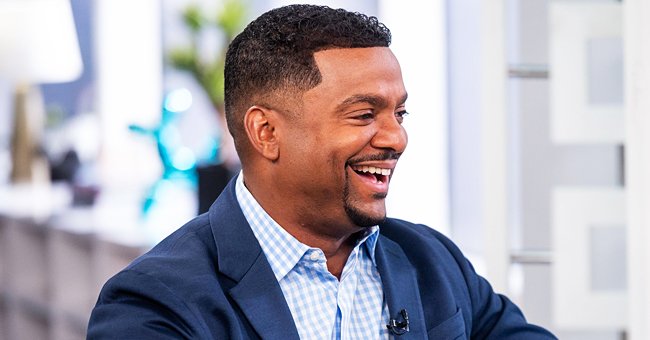 Getty Images
Watch Alfonso Ribeiro's Daughter Ava's Adorable Dance as She Turns 18 Months Old

Alfonso Ribeiro recently took to social media to commemorate his daughter Ava turning 18 months old with an adorable video clip that saw the toddler doing a cute little dance.
Alfonso Ribeiro's daughter Ava just clocked 18 months, and her father, whom she has wrapped around her tiny pinkie, took to his Instagram page to celebrate.
The proud father posted video footage of Ava doing an adorable dance that saw her waving her hands around a lot and giving glimpses of her teeth.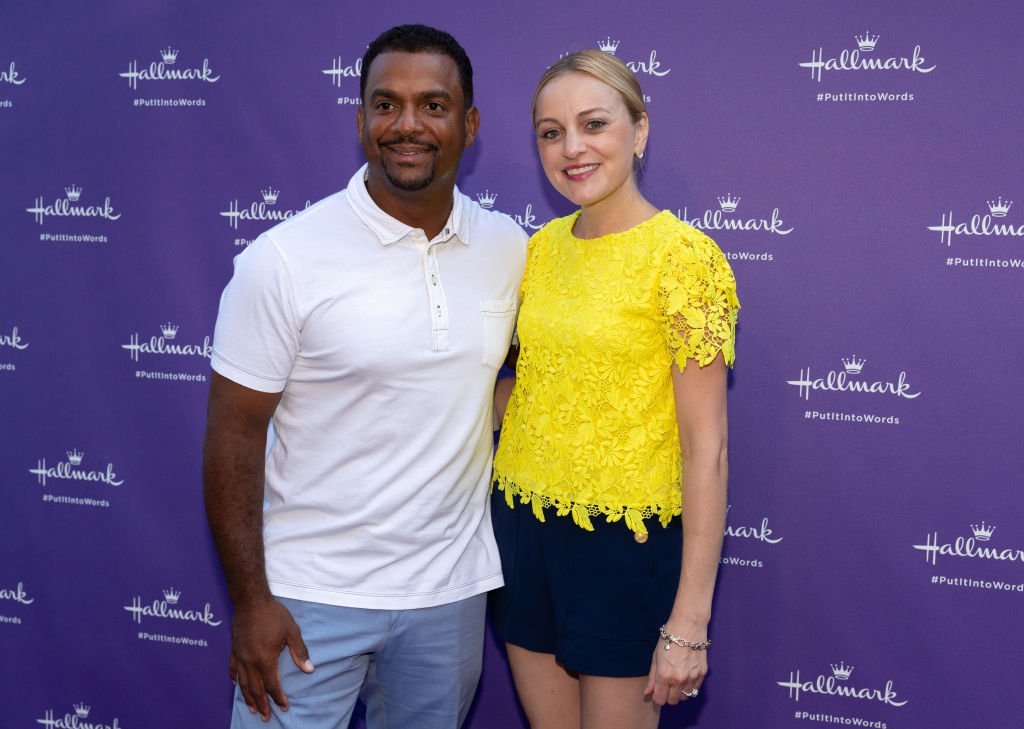 Alfonso Ribeiro & Angela Ribeiro at the launch party for Hallmark's "Put It Into Words" campaign on July 30, 2018. | Photo: Getty Images
As she danced, she and her older brother who sat next to her sang along with a digital voice belting out one of the famous nursery songs. They both wore their pajamas, and the strong bond they already share was visible in the way they acted towards each other.
In fact, at some point, Ava's older brother hugged her abruptly, and they stayed that way for a couple of seconds before parting to continue the song. Ribeiro captioned the post:
"My little doll turned 18 months on Friday."
The video was so adorable, most of Ribeiro's fans decided words were not enough to do it justice and started sending in emojis and smileys that left no doubt about the fact that they are also wrapped around Ava's pinkie.
Other fans who braved the use of words wrote about how adorable they find the toddler and her brother. One even went as far as declaring that all of Ribeiro's kids were beautiful – nobody contested this opinion.
The app allows users to decorate a virtual door and choose an avatar inspired by Halloween.
Ribeiro and his wife Angela welcomed Ava in the early hours of May 13, 2019. The actor took to his Instagram page to share the joyful news.
He posted a heartwarming picture of his sleeping newborn, and in his caption, the proud father revealed some details about the delivery and assured fans that mother and child were alright. He wrote:
"Ava Sue Ribeiro finally decided to send @mrsangelaribeiro1 to the hospital on Mother's Day and came into our world early yesterday morning."
Aside from Baby Ava, Ribeiro also shares sons Anders Reyn and Alfonso "AJ" Lincoln with Angela. He is also the father to 16-year-old Sienna from a former relationship.
Ribeiro is a family man all through, so it didn't come as a surprise when he partnered with the Treat Town app this past Halloween.
According to Distractify, the app allows users to decorate a virtual door and choose an avatar inspired by Halloween. Participants are allowed to invite their friends and family to join in and have them buy virtual candy credits.
The virtual candy credits can then be redeemed for candy by trick-or-treaters. The function was available throughout the whole month of October.
While he was helping kids have more fun, he did not forget the adults too. At the end of October, he revealed that "America's Funniest Videos," a show he hosts, has seen a considerable influx of fun quarantine videos that he cannot wait to present on the show.
The show is currently on its 31st season, and Ribeiro expressed happiness about how fantastic the aired episodes were.
Although the fact that there could be no live audience put a little damper on things, it was still a wonderful experience for the handsome host who had to make do with a virtual audience.
Please fill in your e-mail so we can share with you our top stories!