Prince Harry Generously Gave the Engagement Ring He Inherited from Princess Diana to William
The iconic sapphire engagement ring Prince William used to propose to Kate Middleton actually belonged to the "selfless" Prince Harry, who thought it "fitting" that his future sister-in-law should have it.
As one of the most recognizable jewelry pieces in the UK, Kate Middleton's sapphire engagement ring actually belonged to Prince Harry. Even though it is one of Prince Harry's favorite pieces from his late mother's collection, he gave it to his brother when he decided to propose to Middleton.
In a new royal documentary called "The Diana Story," one of Princess Diana's former butlers, Paul Burrell, shared details about Prince Harry's "selfless" act.
THE 'SELFLESS' ACT
Now worth a whopping $400,000, the sapphire ring is one of the pieces of jewelry Prince Harry chose from his late mother's collection after her tragic death in 1997. According to Burrell, Prince Harry wanted Kate Middleton to have the ring after holding onto it for 13 years to honor their mother.
"Harry said to him: 'Wouldn't it be fitting if she had mummy's ring?'" Burrell reportedly said in the documentary. "His one thing he kept from his mother, he gave to his brother. That's selfless, kind, and exactly who Diana was."
MEGHAN MARKLE'S RING
Although Meghan Markle didn't get to wear the gorgeous ring, Prince Harry ensured that the engagement ring he used while proposing over a chicken meal would be fitting.
Designed by Prince Harry himself, the yellow gold ring contained two diamonds from Princess Diana's collection and a central stone from Botswana. With his mother's memory carried over in the newly designed ring, Meghan Markle loved that it would allow Princess Diana to be with them on their "crazy journey" ahead.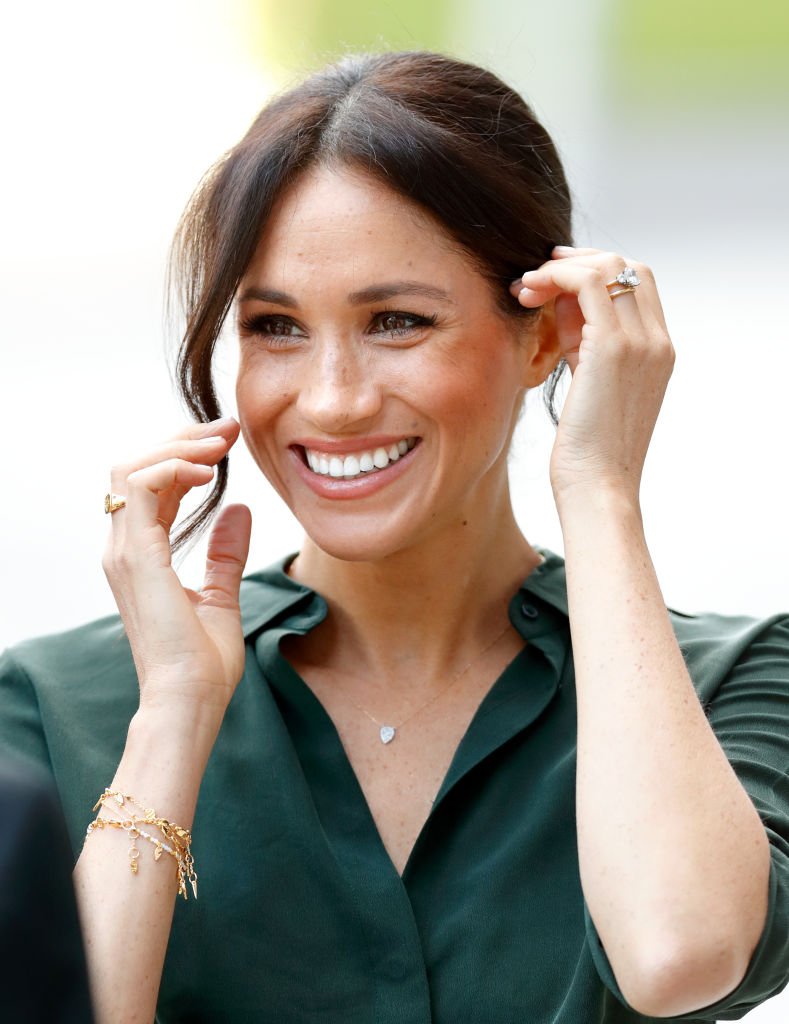 HOW PRINCESS DIANA GOT THE RING
As reportedly depicted in season 4 of "The Crown," Princess Diana's sapphire ring is among the priceless pieces she chose from the collection of royal jewels and designed by the crown jeweler Garrard.
Even though the white gold ring with 14 solitaire diamonds was made for Princess Diana, Garrard featured it in their catalog and priced it for $60,000 before officially becoming a part of her collection.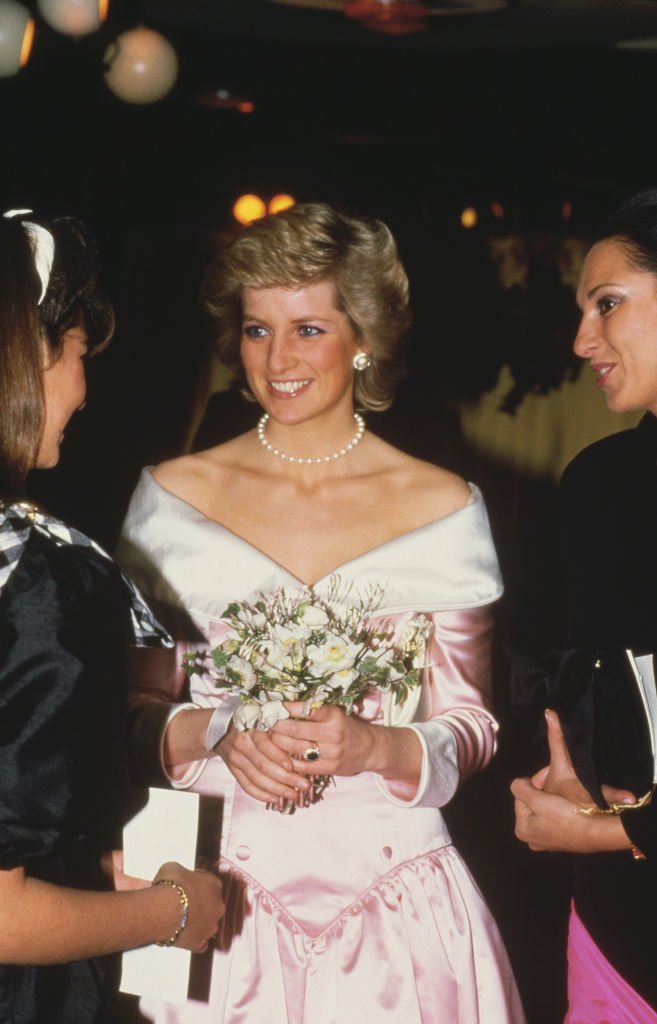 OTHER PIECES OF DIANA WORN BY KATE
However, Kate Middleton also wears other jewels from Princess Diana's collection. Last year, Middleton wore diamond and pearl earrings to the 2019 BAFTA awards, one of the late princess's favorite pieces.
Another one of Princess Diana's favorites, a set of sapphire and diamond earrings, became one of Middleton's signature accessories through the years, even though the design got update into a drop style since Prince William gave it to her in 2010.
FOR THE LOVE OF SAPPHIRES
Princess Diana loved sapphire jewelry, and Kate Middleton follows suit, wearing the stones in different settings whenever the occasion arises and often paired.
The Saudi royal family gifted Princess Diana a sapphire necklace in 1981, and the piece, redesigned into a thin, golden chain featuring a diamond pendant with a sapphire encased in more diamonds, are sometimes worn by Middleton in tandem with the sapphire engagement ring.