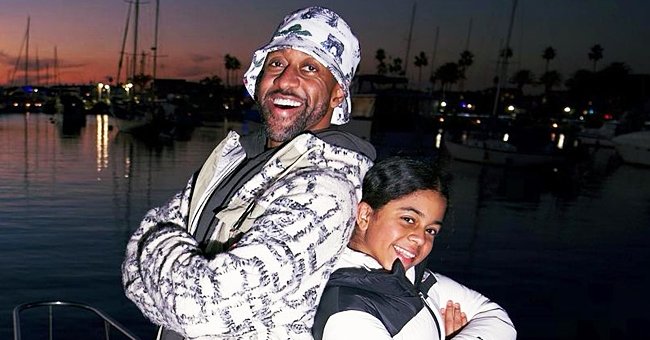 instagram.com/jaleelwhite
Jaleel White Shares His Ideas about Parenting While Spending Time with Adorable Daughter Samaya
Famous actor Jaleel White recently took to social media to share some tips about parenting with his fans – he posted a montage of photos that included him spending quality time with his daughter.
Jaleel White recently took to his Instagram page with a bit of advice for his parent-fans. He shared a bunch of photos, among which were two adorable ones that featured himself and his daughter Samaya.
One shot was taken by night, and it captured the father-daughter duo posing back-to-back at the bow of the boat. White was dressed in loose stonewashed jeans and a jacket with patterns all over it. He had on an umbrella hat and a pair of fine-looking sneakers.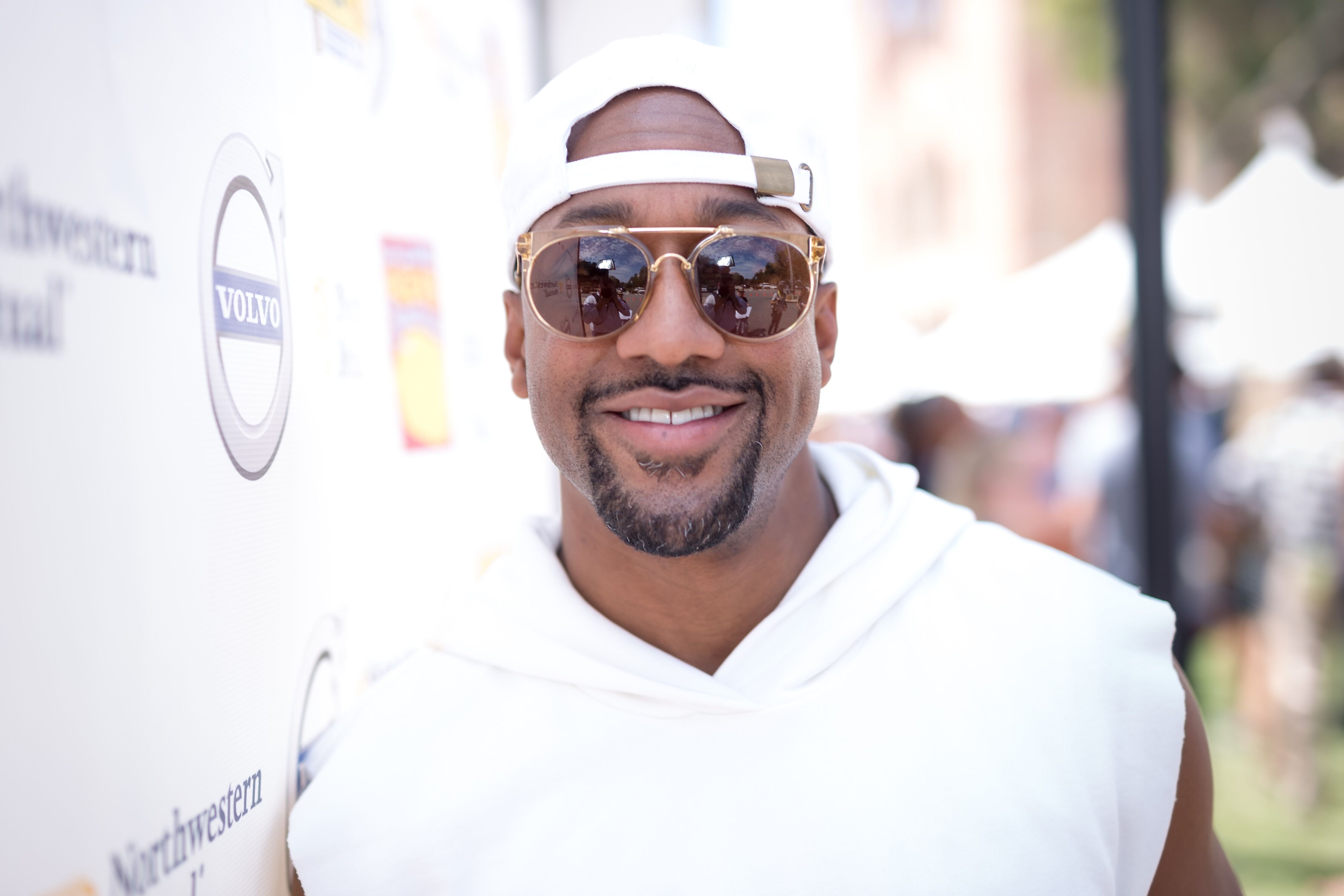 Jaleel White arrives for the 8th Annual LA Loves Alex's Lemonade at UCLA Royce Quad on September 9, 2017. | Photo: Getty Images
His beautiful daughter wore a white and black jacket that matched her black pants and white sneakers. The other shot was taken during the day, and it showed White and Samaya in the control room of the boat with the girl behind the wheel. White wrote in his caption:
"Captain asked her to drive the boat and I'm laughing cause I know a Leo girl much prefers be driven. She did NOT want that wheel lmao."
The doting father then went on to give his fans a parenting tip he believes is important. He urged parents to speak to their kids now instead of waiting until they reached middle school when they stop listening.
White alleged that many parents would be shocked by what they find out is in their children's hearts after a discussion with them.
In the episode, Urkel requests help from Mystery Inc. to track down a glitchy Urkel-Bot.
The talented actor also had a warning for fathers with female children – never ever raise your voice at her. White stated that many dads do not teach their daughters how to be accountable.
He said, "it is okay to be accountable" and urged fathers to teach their daughters the art of acknowledging their mistakes and apologizing for them sincerely.
Many of his fans thought he was speaking truthfully, and some of them even declared that they would make sure to schedule a heart-to-heart with their kids to discuss their thoughts.
White's love for his daughter Samaya is well known, and the actor is all about embracing the title of "girl-dad." The famous actor is fond of posting photos of him and Samaya having fun together.
Whether it is eating pizza, seeing a movie, or as they did recently, having boat rides, the proud father keeps his fans updated on his journey through fatherhood.
He
shares Samaya
with his former wife, Bridget Hardy. They were married between 2006 and 2009. The girl spends copious amounts of time with White, who never misses a chance to have a good time with his child despite his busy life as an actor.
In the entertainment scene, White is regarded as an icon, and it is because he played a character that brought laughter to so many families for close to ten years. The character's name is Steve Urkel and he was the clumsy nerdy neighbor from the '90s ABC sitcom "Family Matters."
The show aired between 1989 and 1998, but White found a way to reprise his role as Urkel when he voiced the character in an episode of the Boomerang animated series "Scooby-Doo and Guess Who?"
In the episode, Urkel requests help from Mystery Inc. to track down a glitchy Urkel-Bot. The mystery took a dangerous turn when the crew realized that the escaped robot might be under the influence of a Technomancer.
The "Scooby-Doo and Guess Who?" episode that featured Urkel is available on Boomerang's app and streaming service for fans who never got to see what a great team Urkel and the Mystery Inc. made.
Please fill in your e-mail so we can share with you our top stories!