Emma Corrin — Quick Facts about 'The Crown' Actress Who Plays a Young Princess Diana
From "Pennyworth" to "The Crown," Hollywood's latest sensation, Emma Corrin has joined the ranks of A-list celebrities. However, the 24-year-old began her career from humble beginnings.
English actress, Emma Corrin achieved her Hollywood breakout role when she was chosen to play Princess Diana on the fourth season of Netflix's drama series "The Crown."
The fourth season premiered on November 15, and everyone wants to know details about the remarkable actress playing the Princess of Wales. Here's everything you need to know about Emma Corrin.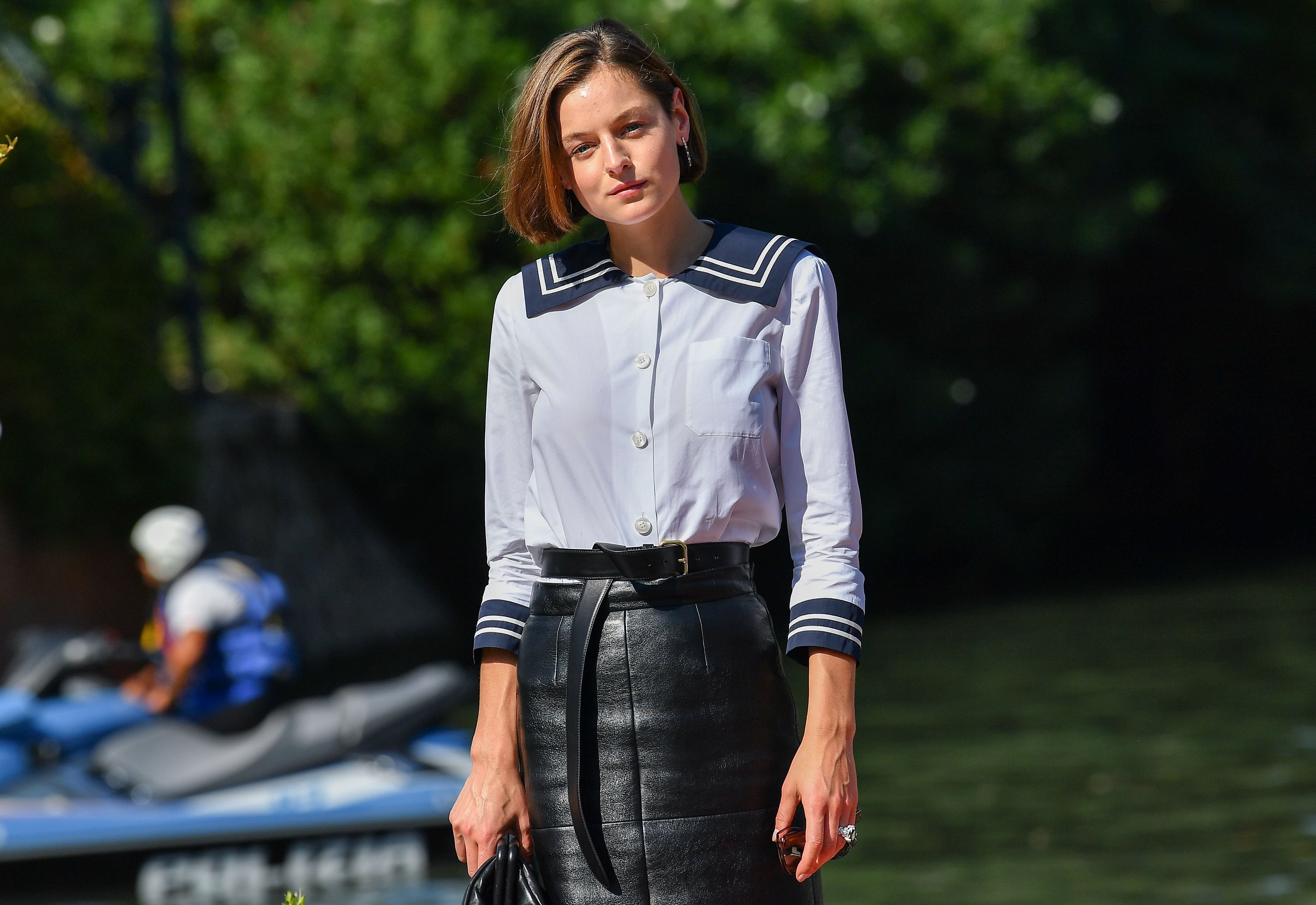 "THE CROWN"
Over the years, Emma Corrin has acted in various movies including the EPIX series  "Pennyworth" but her most notable role to date is Princess Diana on Netflix's series "The Crown." The 24-year-old is part of the main cast for the fourth season, however, her role would be taken over by Elizabeth Debicki for the fifth and sixth seasons.
According to [Corrin], she has been a fan of "The Crown" since its debut but never imagined she could be a part of the story.
Corrin's character is the young Princess Diana while Debicki will play the older version of the Princess. Despite her short stay on the series, the actress revealed that she worked with a dialect coach to achieve her character's voice.
"PENNYWORTH"
Corrin graduated from college in 2018 then began working at a retail startup in London, where she packed boxes of underwear. One day, her agent called to tell her about the "Pennyworth" audition and Corrin immediately left her job for the tryouts.
She got the role of Esmé Whitaker, the girlfriend of Alfred Pennyworth, the famous Bruce Wayne's butler. This was her first major on-screen appearance and while she was shooting the series, she landed another role as Miss South Africa in the movie "Misbehaviour."
HER BIG DEBUT
When Corrin was chosen to join the A-list cast of "The Crown" the director, Benjamin Caron, advised her to channel whatever feelings she experiences due to her new fame into her character as her situation is similar to what Diana experienced. 
The series creator, Peter Morgan told sources that Corrin "captivated" them with her audition and also convincingly portrayed a young Diana with her "innocence and beauty" on the series.
According to the 24-year-old, she has been a fan of "The Crown" since its debut but never imagined she could be a part of the story. The actress also described the late Princess Diana as "an icon, whose effect on the world remains profound and inspiring."
Corrin bears an uncanny resemblance to her icon just as her co-star Josh O'Connor resembles Prince Charles. The fourth season of the series will cover Diana's wedding and the difficulties she endured during her marriage to Prince Charles.