Watch as 'Good Times' Star John Amos' Daughter Shannon Shares Her Daily Sound Healing Ritual
The popular saying, "health Is wealth," is revealed during John Amos' daughter, Shannon's sound healing routine. The star's daughter seemed to be in high spirits as she carried out the ritual.
Shannon Amos took to Instagram to flaunted a clip that involved the routine she usually imbibes for good mental health. The intuitive healer smiled as she exercised.
On her house's rooftop, she is seen in front of a swimming pool, seated on a mat with her legs crossed. As she played her crystal singing bowls, she smiled warmly.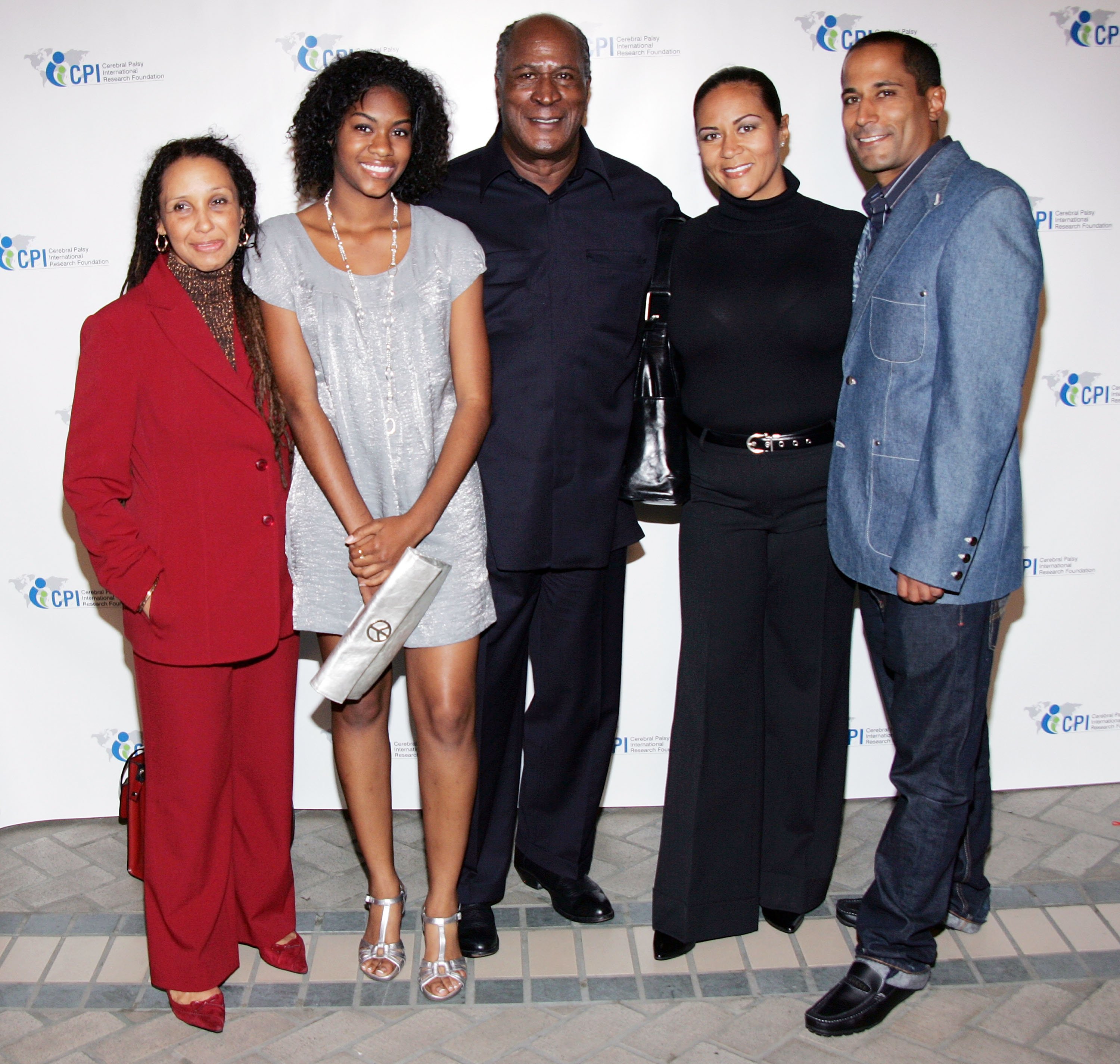 With her glossy hair smoothly combed to the back, Shannon wore a light brown kaftan, which had blue designs. The gypsy wore a pair of hooped earrings, a bunch of bangles, and rings.
Under the blue sky with her four bowls, Shannon started her healing routine by moving rods around the top of each bowl with her two hands.
The ritual, which lasted for one minute and thirty-six seconds, revealed the house's environment, which was surrounded by other tall houses and trees. The Jersey-born actress received several comments of appreciation on the efficacy of the ritual from fans.
John is set to return as Cleo McDowell in the movie "Coming 2 America."
At an early age, John Amos took his daughter along to his movie productions, meetings with attorneys and managers, and young Shannon watched her father act on movie sets.
John is a great actor who has featured in several movies, including "The West Wing," where he showed up in 22 episodes and met prominent figures. In an interview with Entertainment Weekly, the star said about the movie:
"I don't think I could have enjoyed myself more on any show, including the series that I was a regular on..."
Following his success of 50 years in Hollywood, the actor also had his regrets, one of which involved his regrets for leaving the 1970s sitcom, "Good Times."
During an interview with the American Archive of Television, John explained that he was not the most sensitive guy in those times, and he got a call from the creator, Norman Lear, telling him he would not be part of the next season.
The successful actor who had been on the 1970s show since its inception also told Vulture that he could not look back at his experience on the series without laughing.
During the phone session with Vulture, he stated that when he was later offered the opportunity to return to the "Mary Tyler Moore Show" by the producers, he took it with a grain of salt.
The iconic role in MTM, however, sealed John's return to Hollywood. Other prominent cast members featured in the comic series were Mary Tyler Moore and Ted Knight.
Things are moving relatively smoothly for the actor as John is set to return as Cleo McDowell in the movie, "Coming 2 America," directed by Craig Brewer, which is due for release on December 18, 2020.