See Joanna Gaines' Heartfelt Tribute to Husband Chip as She Celebrates His 46th Birthday
Joanna Gaines proudly celebrated her husband Chip Gaines on his 46th birthday with a heartfelt tribute on social media. The doting wife praised him for making her life "extra great."
Joanna Gaines was on cloud nine when her husband of 17 years turned 46 on Saturday, November 14, and didn't hesitate to toot his horn on social media to commemorate the special day.
The doting wife took to Instagram to share two lovely photos. One was a heartwarming image of her and Chip in a warm embrace during an outdoor hike, while the other showed the birthday boy looking through a telescope while standing on a hill. He was dressed in a white shirt with denim and suede boots.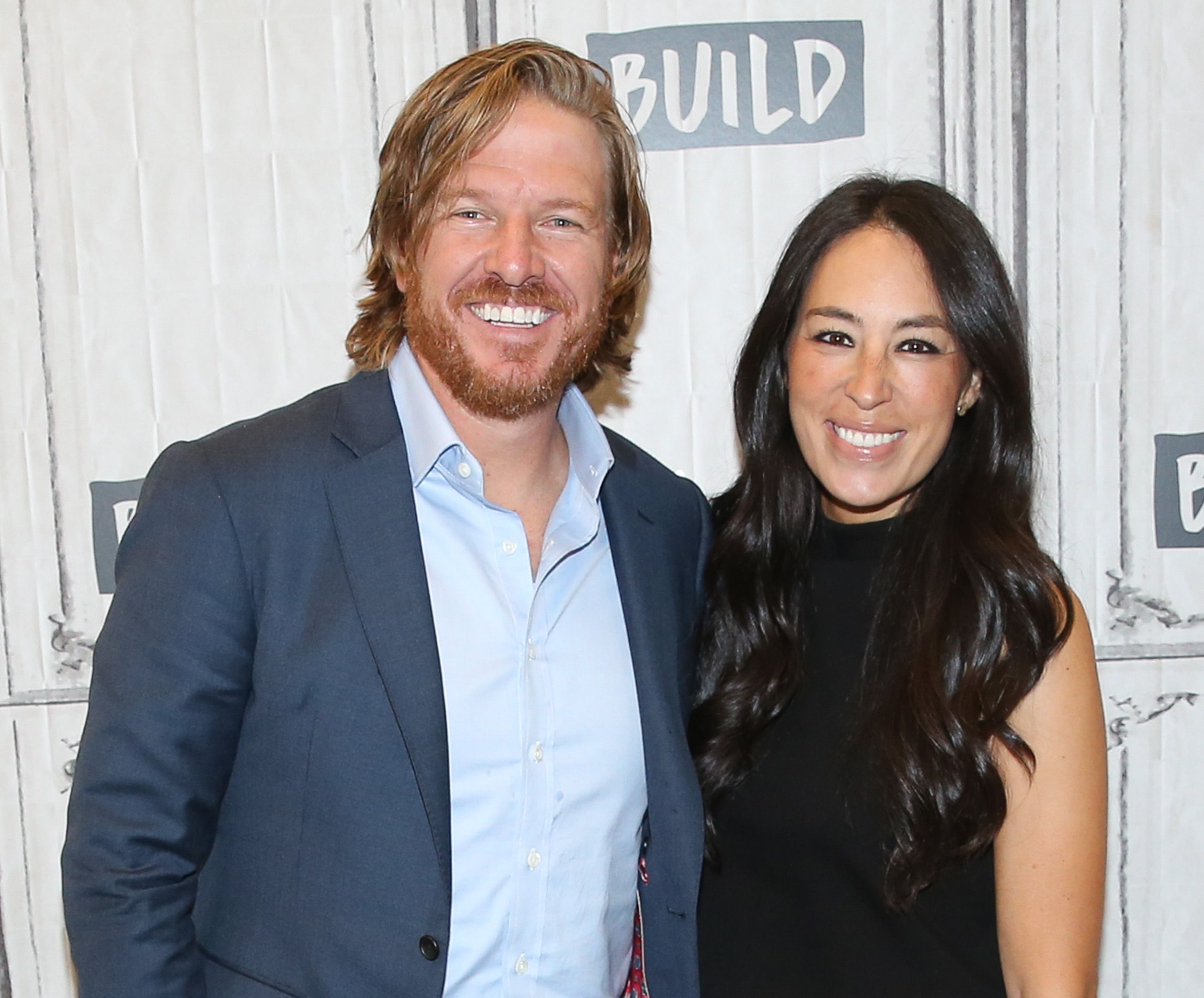 In the accompanying caption, Joanna appreciated Chip for all the life lessons he had taught her and their five children, Drake, 15, Ella Rose, 13, Duke, 12, Emmie Kay, 10, and Crew, 2.
Joanna once revealed that they frequently questioned if they were ever going to make something of themselves in their relationship's early stages.
She thanked him for helping them keep their eyes open while reminding them that there are wonders undiscovered in the world, for the lessons on path discovery and how to see good in people while also mentioning the ways he helps them find joy in present situations. She then concluded the message with: 
"You really do make life extra great. Happy Birthday, @chipgaines."
The touching tribute received thousands of likes from fans and several comments from fans who celebrated their beautiful relationship. In May, the longtime lovebirds marked their 17th wedding anniversary, and Chip shared a similar sentiment about how his wife was instrumental to his growth as a person.
Alongside a moving throwback image of them on their wedding day in a car with the sign, "Just Married," the "Fixer Upper" star gushed about how better Joanna has made his life. He mentioned that he keeps learning from her after almost two decades together, before describing her as the girl of his dreams.
The HGTV couple first crossed paths in 2001 when Joanna was working at her father's automobile shop. It was love at first sight for the duo who tied the knot two years later at the Earle-Harrison House.
Despite having a slew of thriving businesses and a Discovery cable network in the works now, things weren't always rosy for the beloved reality star couple. Before landing their HGTV show, the duo struggled to make ends meet. 
Joanna once revealed that they frequently questioned if they were ever going to make something of themselves in their relationship's early stages. However, through hardship, they persevered and learned the value of hard work, which they strongly pass on to their children.
Joanna's shoutout to her husband came days after she got candid about her journey of self-acceptance. While promoting her new children's book, "The World Needs Who You Were Made to Be," the 42-year-old shared a powerful message to her younger self.
Alongside a throwback image, Joanna disclosed that she spent most of her younger years believing that she wasn't good enough and wished she could go back in time to retrieve all the wasted years she spent hiding away. 
The mother-of-five expressed her desire to go back in time and advise her younger self to be kinder to herself and believe that she is not good enough but extraordinary.