Glimpse inside the Perfect Home of 'Fixer Upper' Stars Chip and Joanna Gaines
The Magnolia owners built a business based on what they love the most, so there is no doubt that their house is more than amazing. Their place is exquisitely decorated and filled with lots of love from their adorable family. 
The home renovation gurus 45-year-old Chip Gaines and wife 42-year-old Joanna Gaines are usually sharing snapshots on their social media to show their fans and interior design admirers a glimpse of their gorgeous house.
The former "Fixer Upper" hosts are the owners of a Victorian-style house in Waco, Texas, which they bought in 2012, and sits on more than 40 acres. The residence, which they called "The Farmhouse" is home for them both and their five beautiful young children.
Being the favorite renovation and decoration expert duo in recent years, it is not surprising that the couple put all their hearts into remodeling their own house. So they did not move into the property until one and a half years later when they finally turned the house into their dream come true.
THE FARMHOUSE
Originally, the house had two bedrooms, but the Gaines' brilliant ideas turned the place suitable for Drake, Ella Rose, Duke, Emmie Kay, and Crew, their lovely and playful kids. Three bathrooms and a couple of sitting rooms are perfect for the bunch to play, study, and even build puzzles together.
The kitchen must be Chip and Jo's favorite place. It is big enough to even have the kids around while the parents make their meals. It is decorated in a white country-style, has a perfect marble island in the middle, and features lots of space to keep their stainless steel appliances.
Inside the house, the different spaces are open and filled with natural bright light during the day. White walls and neutral tones are key in the decoration but there are many details all over like a plant, a lamp, or a big picture. The residence also features large outdoors with gardens, a greenhouse, and a chicken coop, where the kids love to spend time playing around.
FAMILY MATTERS
The couple met after Chip knew Joanna was the daughter of the owner of the place where he used to fix his car's tires. He found a way to ask her out, and in 2003, a year later, they were getting married.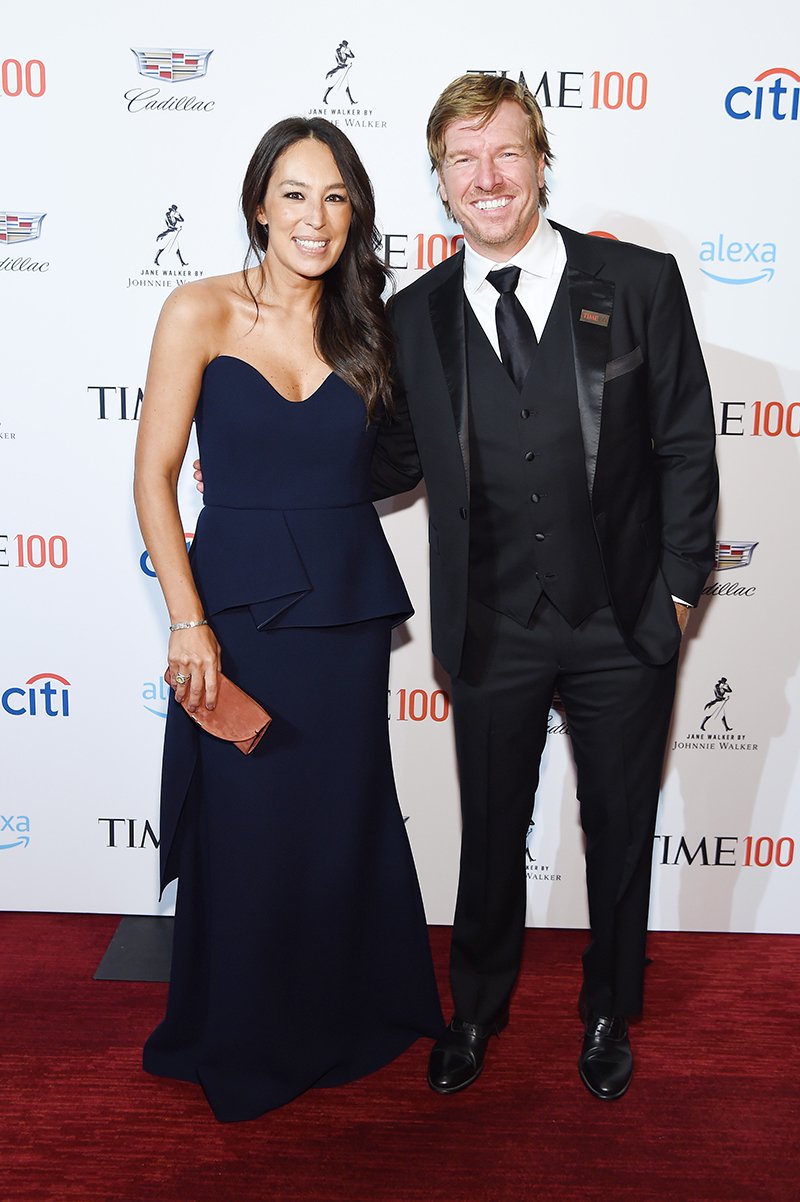 They joined forces as Chip had a love for renovating homes and Joanna for decoration. Their first project was their first house, and from then on they built their successful path. However, they have been open about the importance of family and that their kids come first.
Eating meals together at the table, and including family games at night,
besides bedtime stories
, are some of the activities that Chip and Jo maintain as rituals for their adorable family to grow up together and strong.