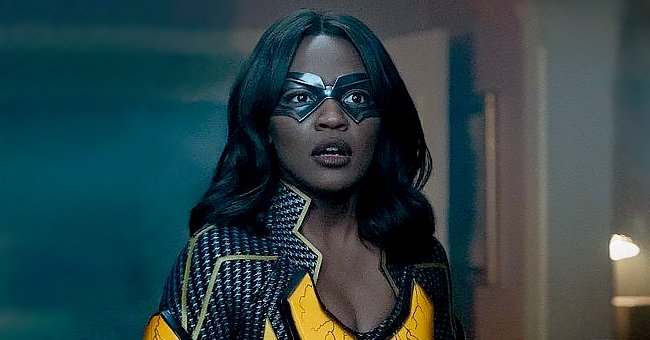 instagram.com/chinamcclain
China McClain Secretly Films Herself with a Phone on 'Black Lightning' Set — See Fan Reactions

Actress China McClain secretly filmed herself with a phone while shooting the CW series, "Black Lightning." She shared the video to her Instagram, giving fans a field day reminiscing on the commendable act of mischief.
"Black Lightning" star China McClain gave her fans a sneak peek into a scene from her CW series via Instagram, and netizens could not get enough.
The actress shared a video showing her on set while filming. The clip, which she recorded secretly using her phone, started with the 22-year-old giving the hush signal and a mischievous smile before concealing the phone.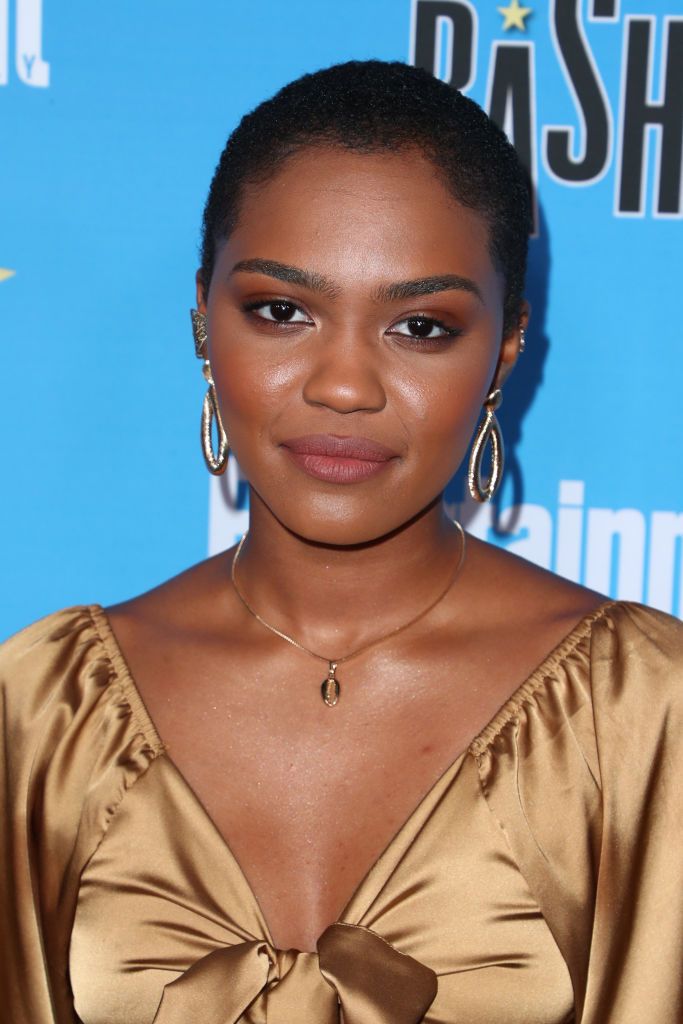 China Anne McClain during the Entertainment Weekly Comic-Con Celebration at Float at Hard Rock Hotel San Diego on July 20, 2019 | Photo: Getty Images
As the crew yelled "action," McClain, who plays the outspoken, superpowered Jennifer Pierce, got into character, taking timeouts to make funny faces at her concealed camera. Somehow, the secret filming device managed to slip the crew's attention, as the star pointed out in her caption. She wrote:
"I was slick with it, huh? The crew didn't even know."
The video attracted hilarious reactions from fans who were thrilled by McClain's guts. Via comments, fans expressed how much they looked forward to watching the scene. One added that the scene would indeed cause an outburst of laughter.
Another wondered if the other cast members noticed McClain's secret video, while a third pointed out his intention to look out for the hidden-phone when the episode airs.
McClain, who previously starred in "Descendants" alongside late actor, Cameron Boyce, landed her role in "Black Lightning" in 2017. Playing the younger daughter of Pierce, the actress has starred her way into people's hearts in the last three seasons. Admittedly, the experience has been both educational and fun. She once divulged:
"The biggest thing that I learned from that show was how to be able to work with my body in a way and tell it what to do and it just does it. Kind of like dancing."
This is not the first time McClain would share glimpses of her character on social media before an episode airs officially.
In 2018, after her character came of age, landed her superpowers, and invariably earned her superhero costume, the star celebrated the feat earlier than the production company. Taking to Instagram, she debuted her Lightning costume with a promotional photo of her beloved character.
The accompanying caption officially introduced fans to the newest superhero in the Pierce clan, leaving fans eager to witness the youngster in action. And the Lightning role player has continued winning hearts to date, both on and off the screen.
Please fill in your e-mail so we can share with you our top stories!