Ree Drummond Says She Had an Obligation to Remain Tight-Lipped about Welcoming Foster Son Jamar
American blogger, author and "Food Network" star Ree Drummond has opened up on why she did not reveal the addition of her foster son, Jamar, to her family.
Last week, "The Pioneer Woman," Ree Drummond, surprised her fans on the "Food Network" when she revealed there was a new member in her family —  foster son, Jamar. His presence means Drummond is a mother of five, as she revealed during her appearance on "Today" on Monday. 
Drummond told "Today" co-hosts Savannah Guthrie and Hoda Kotb that Jamar has been living with her family for more than a year. She also revealed she has a new book, "Frontier Follies: Adventures in Marriage and Motherhood in the Middle of Nowhere."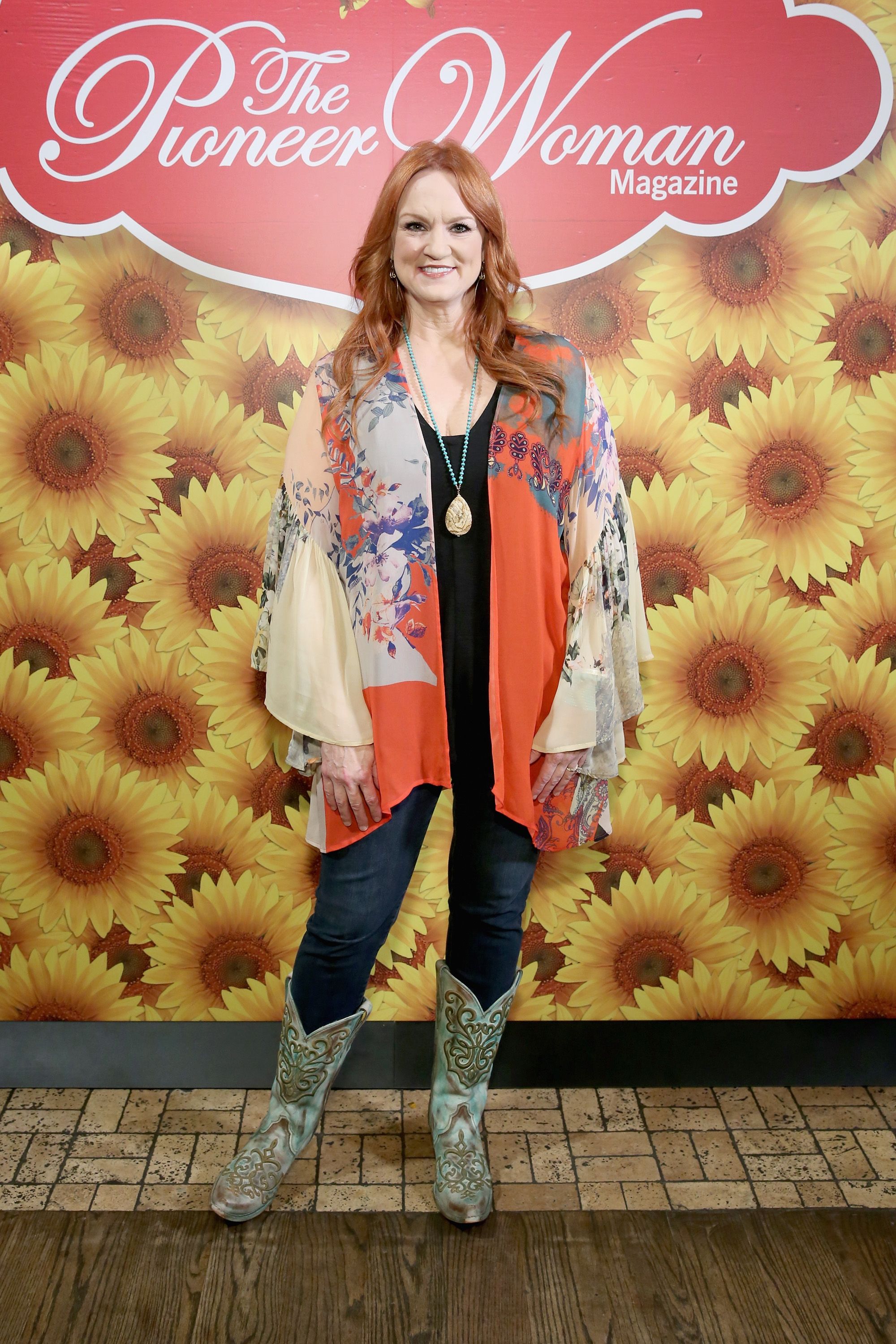 In an excerpt of the book, Drummond wrote about Jamar's role in her family and told Kotb and Guthrie that she and her husband, Ladd Drummond, never set out to have a foster child. On what led them to be foster parents, she said:
"Jamar's circumstances kind of presented themselves, and he's just a full-on member of our family."
Drummond further explained the reason why she did not reveal Jamar's identity before now, saying she had an obligation to do so. The "Food Network" star explained that she had a cooking show and other aspects of public life. Thus, state agencies' rules and regulations prevented her from sharing news about Jamar.
Drummond further revealed her family grew closer to Jamar after he got into an ATV accident on their ranch, hurting his foot.
Drummond added that she felt very protective of Jamar when he first came to live with her family, so she did not want to push him out to the public. However, Jamar eventually had something to say about being hidden from the world.
When he turned 18, Drummond wrote about him in her book and showed him the part where he featured before publishing it to ensure he was okay with it.  Drummond, already a mother to Todd, 16, Bryce, 18, Paige, 21, and Alex, 23, said her expanding family is proof that life is interesting, adding that it had been an amazing experience.
In an excerpt of her new book, Drummond also opened up about the natural turf wars between her kids after the addition of Jamar to the family. She also shared how her son, Bryce, and Jamar, who are only a month apart, have dealt with normal sibling rivalry. 
Drummond said it could be a tricky situation but that she and her husband have been mindful not to default to taking Bryce's side over Jamar's and also ensure Bryce does not feel like his whole life at home had changed. Hence, they make the siblings shake hands a lot.
Drummond further revealed her family grew closer to Jamar after he got into an ATV accident on their ranch, hurting his foot. The accident occured two days after he first arrived at their home, leaving Jamar bedridden for six weeks. 
Every member of the family stuck around him to ensure he recovered fully, helping him out with things. Now, the whole family is comfortable with Jamar and trust him fully. Todd and Jamar are also best of friends.
While speaking to Guthrie and Kotb, Drummond said she would never have thought about being foster mom years back. However, with everything that has happened, it is safe to say she would not want it any other way.