Ayesha Curry Melts Hearts Showing Her Son Canon's Precious Smile as He Enjoys Painting
Steph Curry's wife, Ayesha, touched her fan's hearts as she shared the most precious picture of her young son, Canon, smiling while having the best time painting.
Basketball player Steph Curry's wife, Ayesha, recently melted the hearts of her fans and followers on Instagram with a precious photo of her adorable son, Canon. Ayesha shared the snap of Canon's painting with the note:
"Painting with auntie jaja! Canon loves art so much. His painting collection is growing fast and I'm saving ALL of them ???."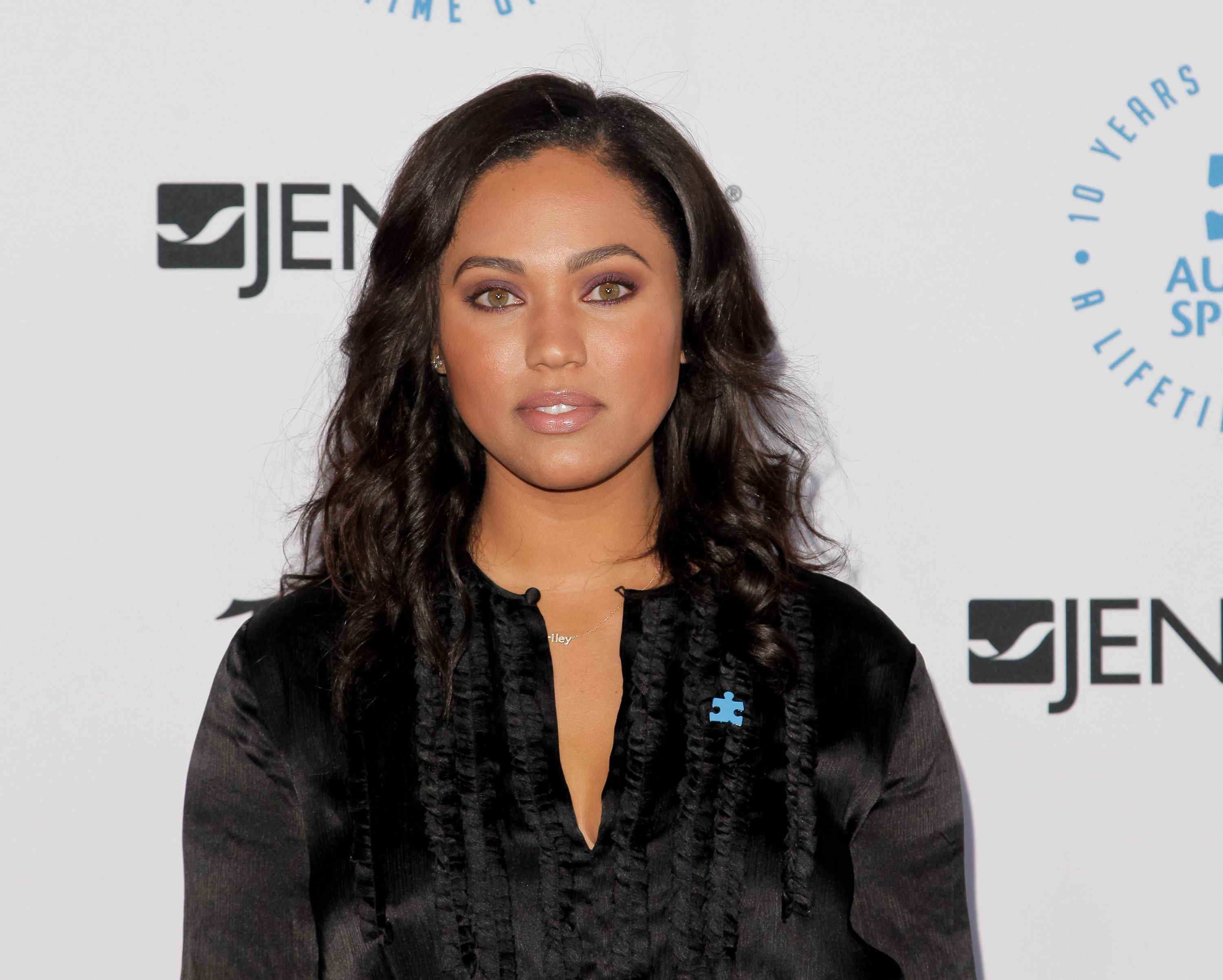 There was nothing more touching and heartwarming than little Canon showing off his chompers in a wide smile while standing beside his masterpiece of a painting.
The cute painter was dressed in a neon green smock to prevent the paint from staining his outfit while his light blonde curls were pulled back to the nape of his neck to keep them away from his face.
Beside him was a large board on which his painting sat. The paper was decorated with various strokes of different sizes and colors. The little man seemed very proud of his work.
Ayesha's fans fell in love with the snap of the adorable budding Picasso as they trooped to the comments to coo and aww at how great he and his painting looked. Ayesha must have been very proud.
Ayesha came under fire from social media trolls attacking her for letting her son weigh so much and fat-shaming the toddler.
Ayesha's journey as a mom with her youngest child and only son, Canon, has been incredible from the very beginning. The cookbook author has not hesitated when it comes to sharing her wonderful kids with her fans and letting them have glimpses at their life.
However, even with how happy the family has been, negativity has frequently found its way in through social media trolls. In 2019, when Canon was barely 10 months old, she posted celebratory photos after her husband's team won the NBA Western Conference. She wrote:
"Infinitely proud of these guys. Gods grace and mercy continues to cover our family and we are so grateful. Not about wins and losses, it's all about family."
Most of the comments were from fans congratulating them, but one person chimed in with a nosy question, asking if Ayesha was pregnant again. The cookbook author replied that she was not pregnant and only looked so because her 30-pound son was breaking her back.
Ayesha came under fire from social media trolls attacking her for letting her son weigh so much and fat-shaming the toddler. This led to others commenting on Canon's weight, with some even suggesting that she put him on a diet or portion control his food. 
Angered by the inappropriate suggestions, the 31-year-old mother quickly shut down the haters and their comments. 
Canon was born on July 2, 2018. In a December 2019 interview, Ayesha admitted that he was very big and tall for his age, joking that she and her husband, Steph Curry, birthed a Viking.
While the family has remained in quarantine, Ayesha has let Steph take over teaching their kids. She might not be the one in charge of their education, but she is always there to capture the precious moments.