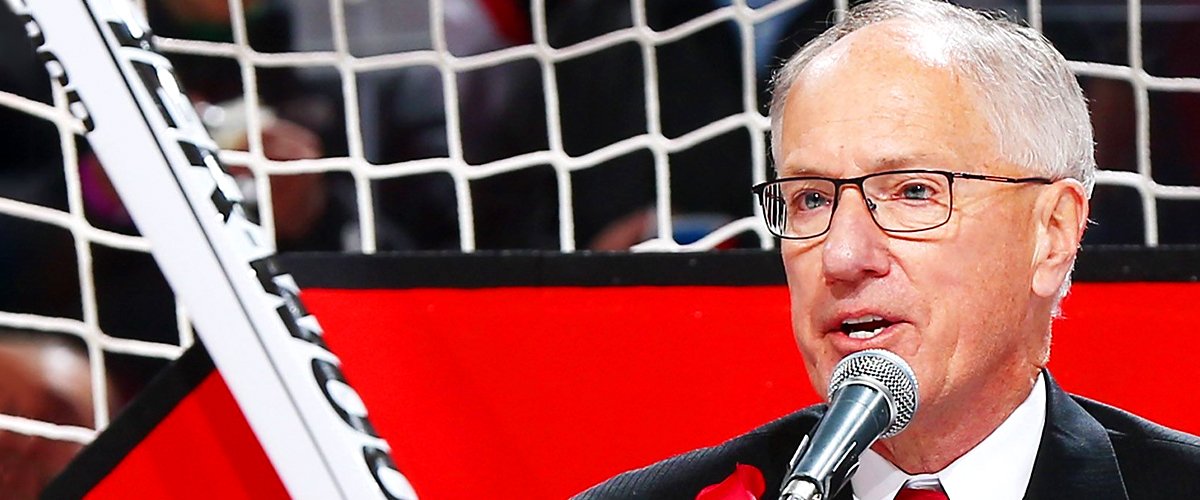 GettyImages
Doc Emrick Survived Cancer and Retired after a 47-Year Career — inside His Ups and Downs

Doc Emrick had a successful career as a sportscaster and commentator for forty-seven years before his retirement. During his active time, the 74-year-old lived through several ups and downs, including a battle with cancer.
In his 47-year career as a sportscaster, Michael "Doc" Emrick sailed through turbulent waters and managed to beat the waves. His rise to stardom, exploring different leagues, and surviving a tough battle with prostate cancer all made up the good and bad moments.
Through these ups and downs, Mike Doc Emrick kept his composure intact, maintaining professionalism in his field, which invariably earned him several honors. Having left his mark in the industry, Emrick's retirement would leave a huge vacuum in the world of sports.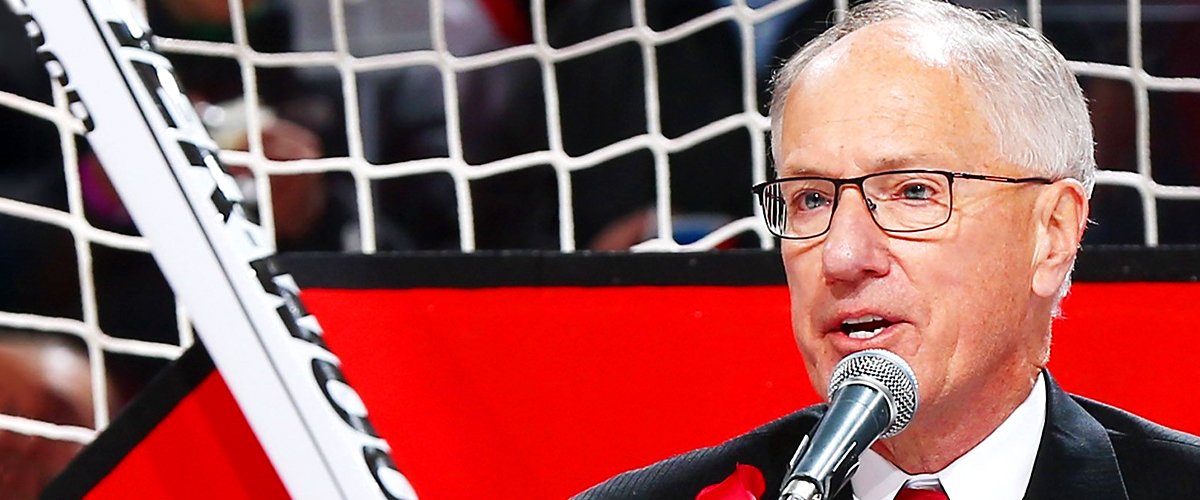 Mike "Doc" Emrick addresses the crowd at the Prudential Center on February 9, 2016 in Newark | Photo: Getty Images
EMRICK'S CAREER
Doc Emrick, a graduate of Manchester University with a degree in Speech, knew the path he wanted from the onset, even before landing his life of fame.
In 1991, Doc Emrick was diagnosed with prostate cancer. The star underwent a radical prostatectomy to treat the ailment.
He obtained a master's degree in radio/television from Miami University and a Ph.D. in communications from Bowling Green State University, all to equip himself for his life as a sportscaster.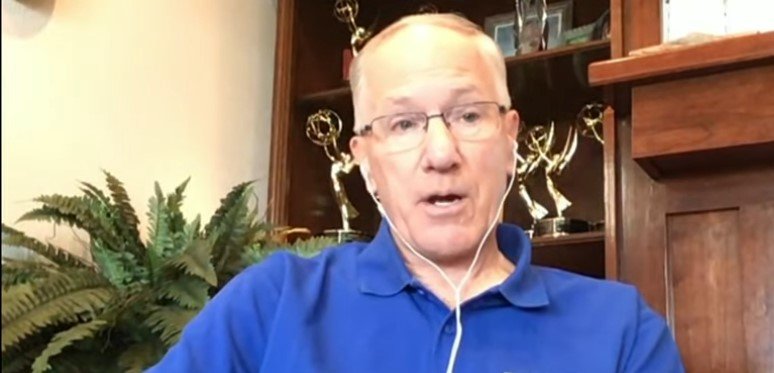 Doc Emrick in an interview with Mike Tirico to discuss NHL issues on NBC | Photo: Youtube/ NBC Sports
BECOMING A SPORTSCASTER
Thus, having earned the "Doc" title as a Ph.D. holder and a few years of lecturing experience, the icon ventured into his true calling. He snagged his first sportscasting gig in 1973 after being hired to do play-by-play for a major club on WHLS radio.
In the years that followed, he served as a sportscaster and was in charge of public relations for sports clubs. He relocated to New Jersey in the early '80s and became the first voice of the New Jersey Devils.
He also worked as an announcer for flyers home broadcasts for three seasons. In 1988, the Flyers listed him as the lead play-by-play announcer for local and cable TV.
He remained with the flyers until 1993 when he replaced Gary Thorne as the voice of the Devils, a role he retained until 2011. In addition to his works in local clubs, Emrick pursued his career on the national level.
He served as the lead announcer for The National Hockey League on ESPN between 1986 and 1988 and the NHL on Fox Game of the Week, 1995 to 1999. He also did ice-hockey sportscast for CBS at the XVI Winter Olympic Games.
As a commentator, Doc Emrick has worked in the Olympic Games for networks like CBS, and NBC, calling games ranging from water polo, ice hockey, football, and basketball. Remarkably, most of his outstanding works have been with the hockey league, earning the Sportscaster a reputation as the wizard of hockey play-by-play.
MIKE EMRICK'S CAREER HONORS
Over the years, Emrick's works have grabbed commendations far and wide, earning him numerous accolades. He has become the best play-by-play announcer in the media, a feat which attracted a recognition award in 1997.
He also snagged an award from NHL in 2004 for his outstanding service to hockey. Emrick's reputation soon earned him a place in the Hockey Hall of Fame, making him the first inductee who was a media member. Speaking on how he manages to be incredibly flawless at play-by-play announcement, the Sportscaster noted:
"Those words just come out because it's how I describe things. And some of it, you do to amuse yourself, and you hope that it doesn't turn people off."
His tactic has undoubtedly paid off, going by his accumulated honors in the last four decades. Some of his accolades include eight national Sports Emmy Awards for Outstanding Sports Personality, five New York Regional Emmy Awards, and the NSSA award for Sportscaster of the year.
ANNOUNCING HIS RETIREMENT
Mike Doc Emrick announced his retirement from sportscasting in October 2020, throwing sports enthusiasts into a nostalgic feat.
In nearly five decades, the icon has called the Stanley Cup Playoff game, covered Stanley Cup finals 22 times, covered nineteen NHL Winter Classics, 14 NHL All-Star Games, and six Olympics without giving room for a dull moment.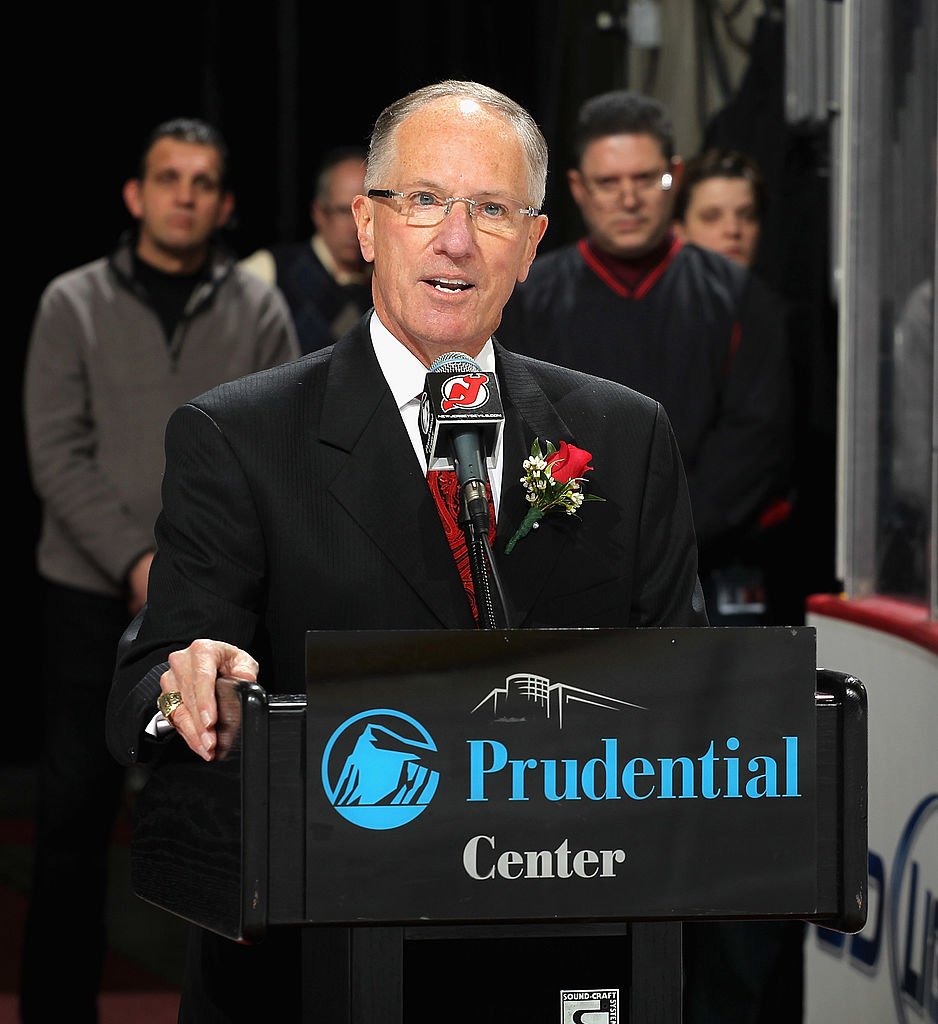 Mike "Doc" Emrick during pregame ceremonies on "Doc" Emrick Night at the Prudential Center on February 24, 2012 | Photo: Getty Images
With over 3,750 hockey games covered, this seems like an excellent point to retire, but most fans disagree. Notwithstanding his departure from the broadcasting booth, Emrick is unwilling to forfeit his life in the games altogether.
The 74-year-old revealed that despite his retirement, he plans to contribute to NBC sports through his video essays and literary works.
True to his words, the star already started these contributions with his book, "Off Mike: How A Kid From Basketball Crazy Indiana Became America's NHL Voice," released in October 2020.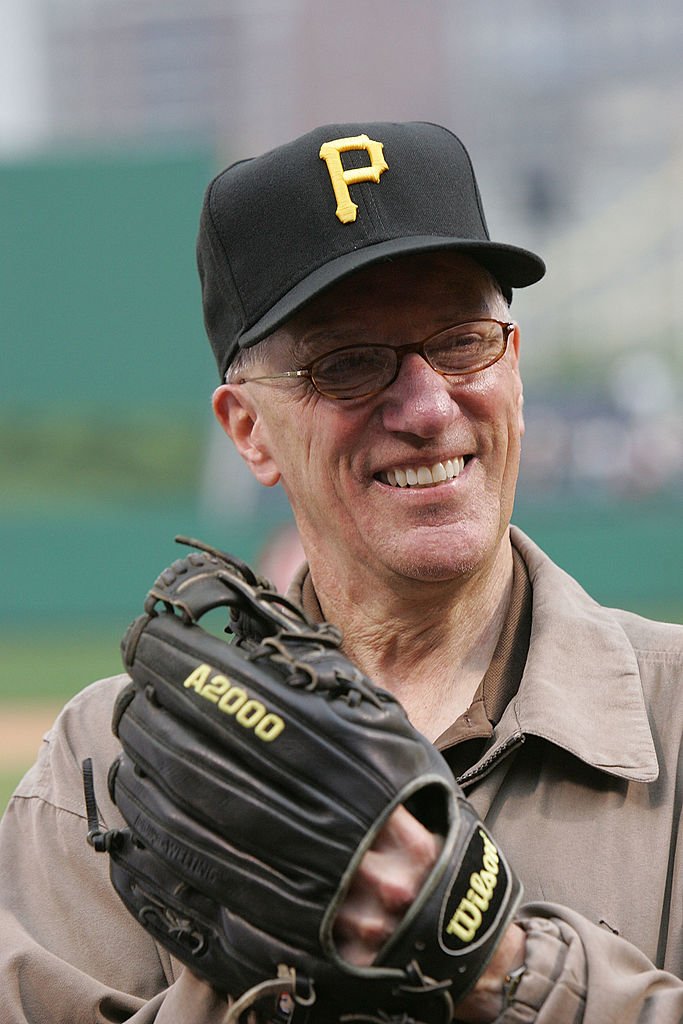 Mike "Doc" Emrick throws out the ceremonial first pitch prior to the game between the Pittsburgh Pirates and the Houston Astros on June 3, 2008 at the PNC Park | Photo: Getty Images
DOC EMRICK'S PERSONAL LIFE
Emrick has a wife, Joyce Emrick. Although the two have no children together, they live happily with their dogs and six horses in their St. Clair, Michigan home.
EMRICK'S BATTLE WITH CANCER
In 1991, Doc Emrick was diagnosed with prostate cancer. The star underwent a radical prostatectomy to treat the ailment. He spent two weeks in the hospital before doctors declared him on remission. The icon has lived cancer-free ever since.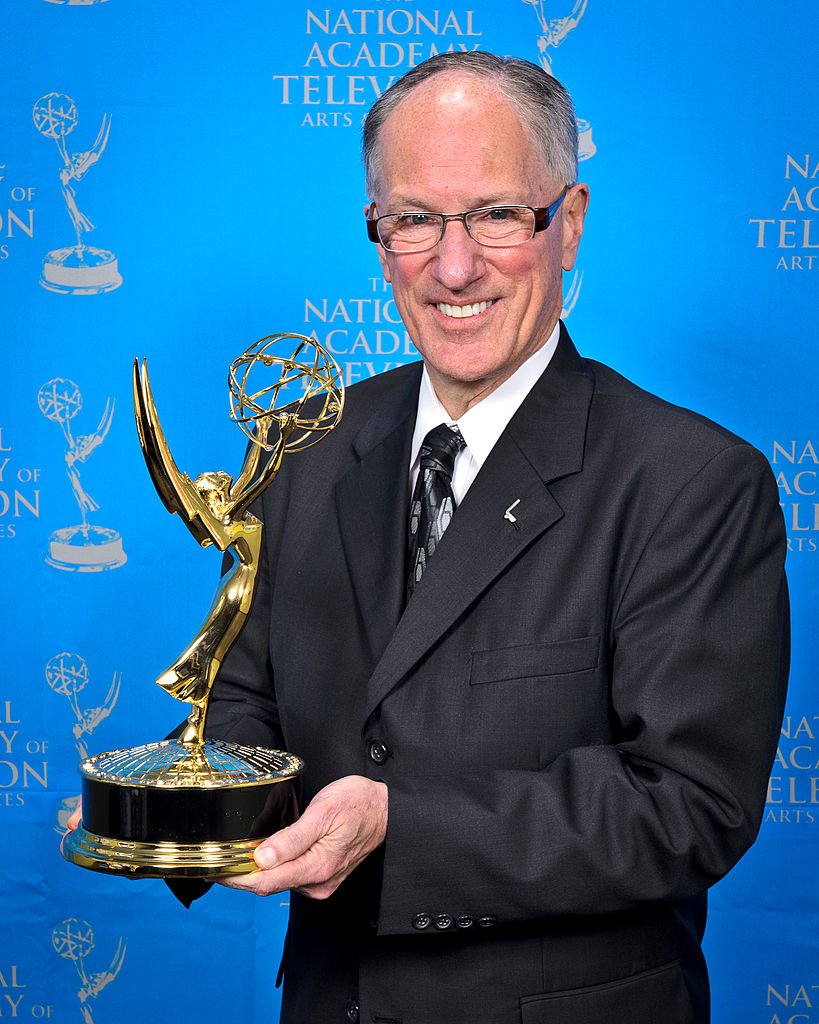 Mike Emrick at the 32nd annual Sport Emmy Awards at Frederick P. Rose Hall, Jazz at Lincoln Center on May 2, 2011 | Photo: Getty Images
Doc Emrick's 1991 illness gave him a new perspective. Since then, he has learned to see every day as a blessing and appreciate everything it brought along.
Please fill in your e-mail so we can share with you our top stories!