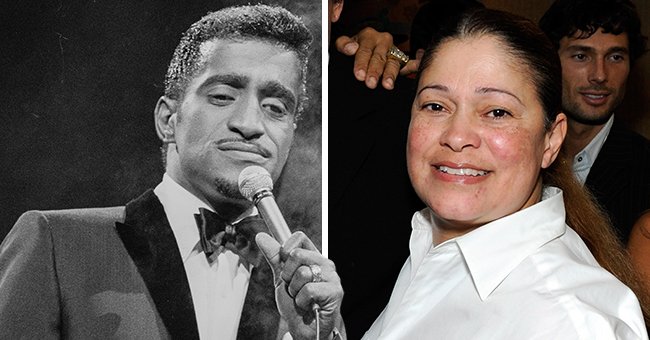 Getty Images
Tracey Davis, Daughter of Legendary Sammy Davis Jr, Dies Aged 59
Tracey Davis, the daughter of the legendary entertainer and Rat Pack member Sammy Davis Jr., who worked in television and advertising, passed away aged 59.
Tracey Davis spent her life dedicated to furthering the cause of her father, Sammy Davis Jr. until she sadly passed away at the age of 59. Back in the day, Sammy Davis Jr. was incredibly popular as a singer, dancer, comedian, and notable also an actor.
Sammy Davis Jr. also formed a part of the legendary trio that made up the Rat Pack, the other two being Dean Martin and Frank Sinatra. The three stars also appeared in numerous movies together.
HER PASSING
Guy Garner, Tracey Davis' ex-husband, confirmed the news that she passed away on November 2, in Franklin, Tennessee, following a short illness to The Associated Press. The cause of death still to be determined.
As an author, Tracey wrote about her legendary father in two books. The first, titled "Sammy Davis Jr.: My Father," came out in 1996, followed by the release of the second one, "Sammy Davis Jr.: A Personal Journey With My Father" in 2014.
PLANS ON A BIOPIC
The two books detailed life from the perspective of a daughter who grew up spending little time with her father - a man who stood up against bigotry and racism while being one of the most popular figures in entertainment in his time.
Last month, before Tracey passed, she got to hear MGM make the wonderful announcement that they plan a biopic on Sammy Davis Jr. based on her first book about her father.
"I am thrilled to know my father's life, both private and public, will be brought to the big screen with this team of storytellers," Tracey excitedly replied in a statement. "He and my mother, May Britt, took on the world, choosing love and compassion over hatred and bigotry, and I am a product of that decision."
WHAT SHE LOVED MOST
Tracey dedicated her career to television and advertising, and she proudly continued the torch lit by her parents. She also became the mother of four children, a role that meant everything to Tracey, as her husband Guy added:
"She loved and adored her kids more than anything. Needless to say, they are all shocked and devastated by the loss of their mother."
HER FATHER, THE LEGEND
Sammy Davis Jr. was determined to stand up against racism, and the more his fame grew, the more of a difference he made. He was the entire package, dancing, singing, and acting with his fellow Rat Pack members in blockbuster films such as "Ocean's 11," giving Davis Jr. an opportunity he used well.
He refused to go into any clubs practicing racial segregation, and as a highly popular Tony-nominated performer, it didn't go unnoticed. Consequently, several venues in Las Vegas and Miami beach turned to integration instead. Davis Jr. passed away on May 16, 1990, following a battle with throat cancer.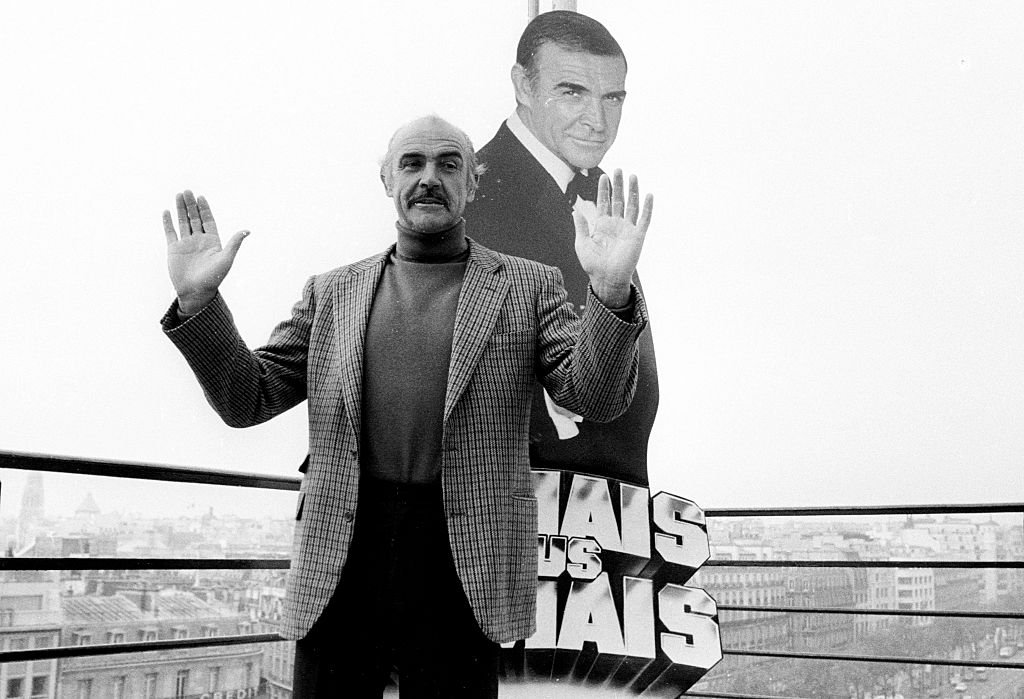 Sean Connery in Paris, France, on January 1, 2000. | Source: Getty Images.
THE LOSS OF ANOTHER LEGEND
Late in October, one of the most legendary actors in the history of entertainment, Sean Connery passed away "peacefully" in his home in the Bahamas at the age of 90.
Connery became best known as James Bond, a role he portrayed for two decades between 1963 and 1983. According to his son, Jason Connery, the late actor had been sick for "some time."
Please fill in your e-mail so we can share with you our top stories!