Tyler Perry's Longtime Love Gelila Bekele Stuns in a Strapless Black Dress with Pearl Necklace
The Ethiopian-born longtime partner of "House of Payne" creator Tyler Perry always knows how to mix fashion with a meaningful and empowering message, as she proved in a recent social media post.
38-year-old Ethiopian-American model Gelila Bekele gathered all her professional attributes in a recent post on her Instagram account, showing in a video for her loyal followers, a beautiful pearl necklace from the famous and world's first cultured pearls jewelry house Mikimoto.
Wearing a pearl necklace with a knot combined with a strapless black dress, Bekele appears calm and displays her usual confidence while she suggests that the key to self-confidence is the feeling of doing the right things and creating one's own narrative.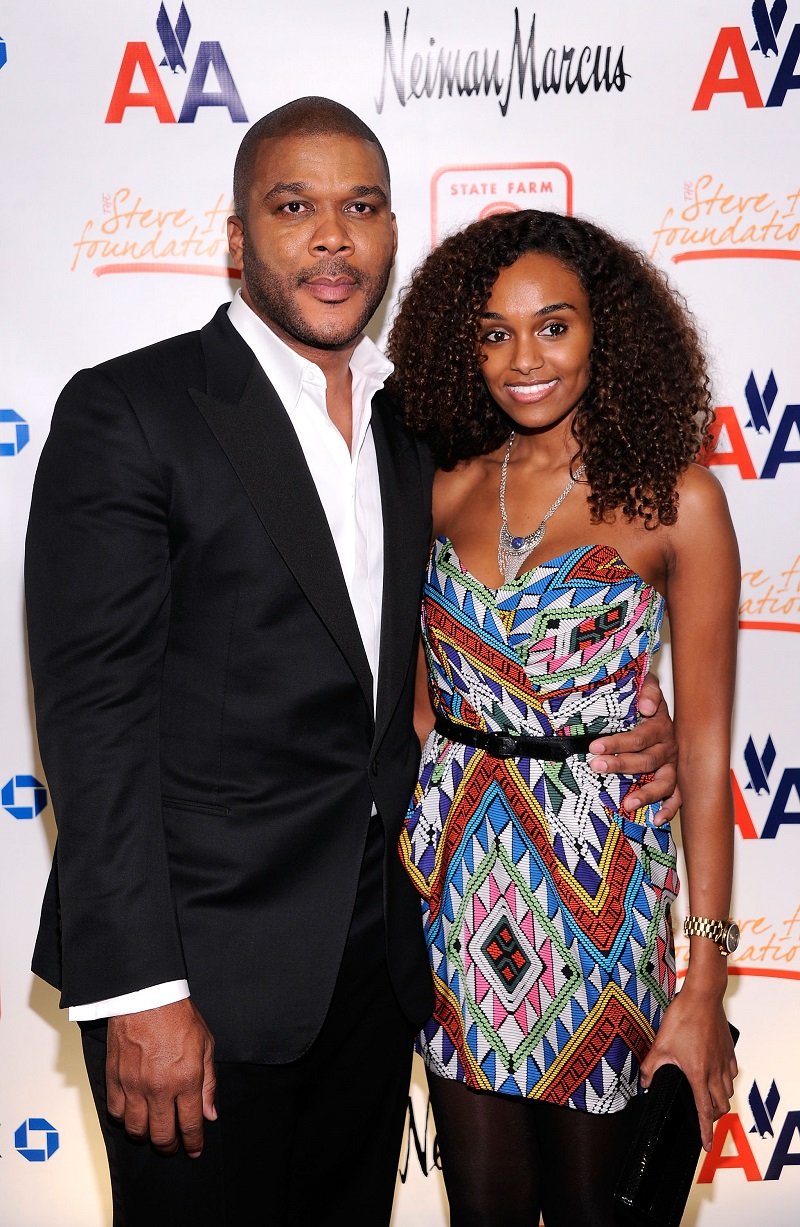 The filmmaker revealed that when she's in front of a camera she has the purpose to expose what's not visible before the eyes, meaning the multiple causes and the real issues she tells in her life projects. 
Director Perry's partner in crime is an authentic storyteller by conviction, and she uses her words to proclaim human rights every time she can. Reaching more than 15,000 views, the model explained that the consequences of doing what one doesn't love are a waste of energy and a stressful life.
Spending most of the time between two continents, Gelila has never forgotten her roots, and she documented her visits to Ethiopia's aboriginal tribes in her book "Guzo," on which she celebrates the beauty of the African people.
A PRIVATE RELATIONSHIP 
In 2007, while she was enjoying a Prince concert, Gelila first met Perry, but it wasn't until 2009 that they started dating. Since then, Perry and Bekele are living in harmony while leading a very private relationship.
Also, the filmmaking mogul shared on "ExpediTiously," rapper T.I.'s podcast, that he is with someone wonderful, but, apparently, they are not getting married anytime soon. In the meantime, both are raising their 5-year-old son Aman who brings the most joy in their life.
"She and I are really good about that, making sure at five years old, he's protected, he's clear about who he is before people start telling him who he is."

Tyler Perry and longtime girlfriend Gelila Bekele are still going strong ❤️https://t.co/0IAJv0dT94 pic.twitter.com/t8mudQVyac

— MadameNoire (@MadameNoire) April 1, 2020
AMAN TYLER
The only child of Perry and Bekele, Aman Tyler is reportedly at his most curious at the sleeping time. He is also the most humble, smart, little boy, as the couple explained in an exclusive interview for People magazine.
However, the couple also revealed the struggles of disciplining their son, describing a moment when Perry had to reprimand his son for throwing a fit with the nanny on one occasion. After an eye-to-eye conversation, Aman apologized to everybody, like the humble kid he is.
Probably due to the abusive experiences that Perry went through during his childhood at the hands of his dad, the filmmaker admitted in tears to his girlfriend, that nobody ever spoke to him like that before. Actually, he said, Perry can´t imagine how someone could be so cruel to someone so pure like a child.
.@tylerperry opens up about the "healing" moment he shared with his five-year-old son Aman — and what he hopes to achieve as a father. https://t.co/1091s9WYqN pic.twitter.com/mXoa5rYDDg

— The View (@TheView) January 20, 2020
FROM MODEL TO FILMMAKER
From beauty and fashion brands like Levi's, Diesel, Michael Kors, and L'Oreal, to being the executive producer for a Mo Scarpelli film, Bekele's career shows us that she can be a beautiful, confident, smart, and humanitarian woman.
Her film "Anbessa," as her website describes, goes about the journey of 10-year-old Asalif and his mother, defying Ethiopia's "omnipresent modern housing development culture." 
The Ethiopian roots of the documentary are not strange to the model. Through this film, she vowed to shed light on the reality of many boys and girls in the country.
Bekele advocates for the most important causes and non-profit charities, such as demanding women's rights, access to clean water, food, school, and affordable health care.