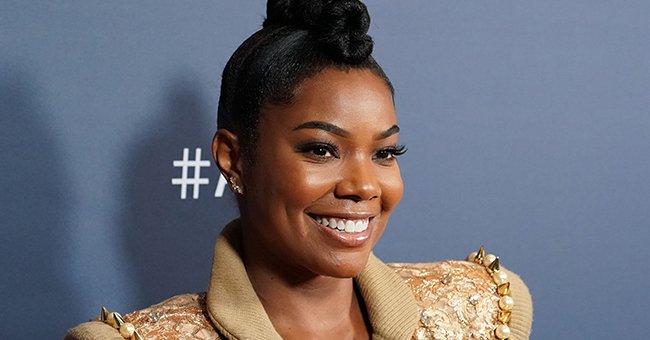 Getty Images
Watch Gabrielle Union & Daughter Kaavia Unpack the Lavish Gift They Received from Cardi B

Rapper Cardi B recently released her new line of sneakers in collaboration with Reebok and sent some to actress Gabrielle Union and her daughter Kaavia as a special gift.
Following the release of her new sneakers line with Reebok, rapper Cardi B decided to send special pairs of to actress Gabrielle Union and her daughter Kaavia. Union shared on Kaavia's Instagram:
"you keeping the girls fresh with this ?? and good looking out for this impromptu potty."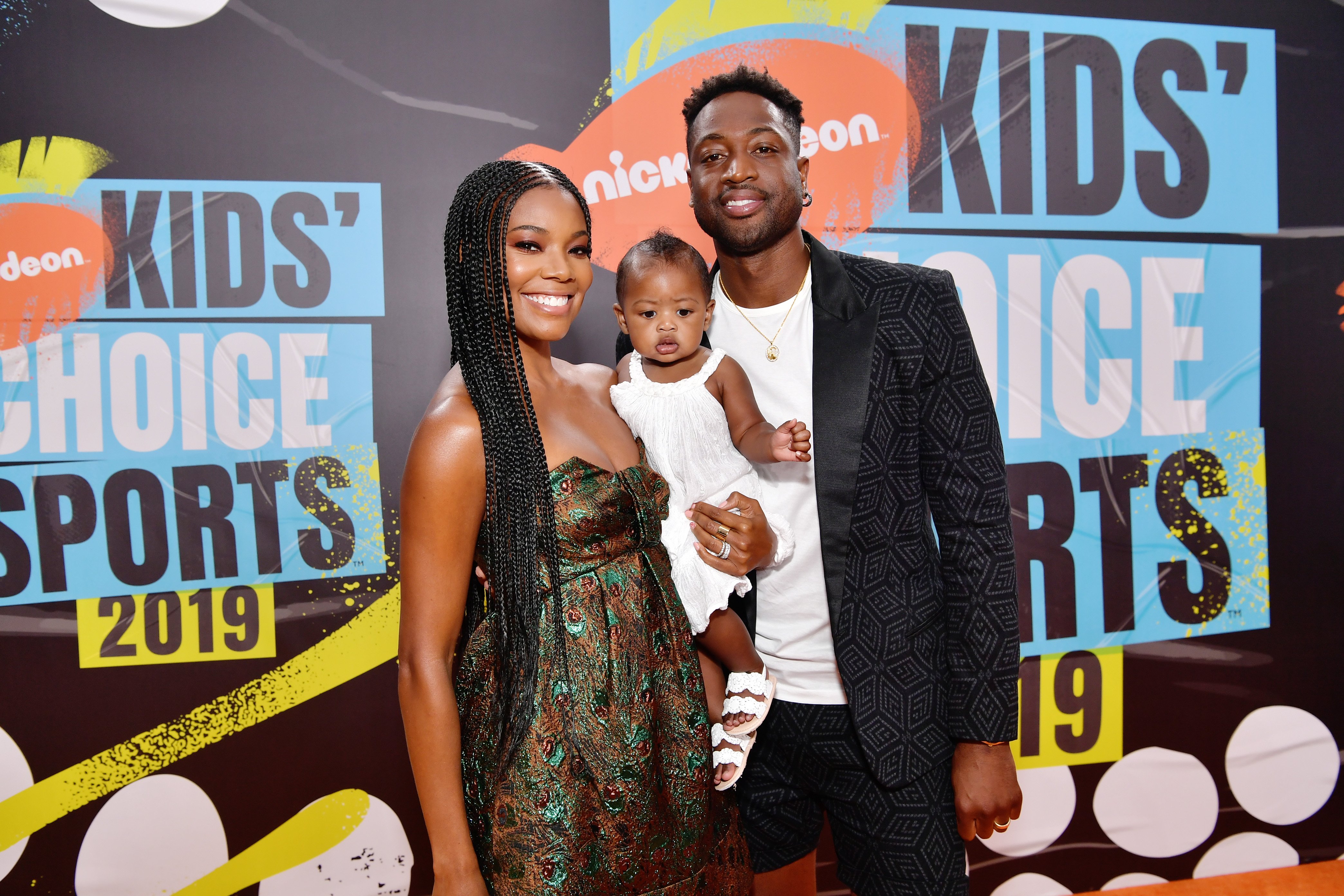 Gabrielle Union and Dwyane Wade with their daughter, Kaavia James attending Nickelodeon Kids' Choice Sports 2019 on July 11, 2019. | Photo: Getty Images
The video began with little Kaavia and her mom marveling at the gigantic black box in which their gift came in. Clad in an adorable blue onesie, Kaavia looked every bit as excited as her mom who was dressed in a black and yellow outfit.
As Union opened the box, she excitedly informed her daughter that the huge fancy box was a gift from Cardi B. The beaming mom opened the packaging to reveal a red leather box shaped like a B.
When unzipped, Kaavia and Union were greeted with a luxurious interior shaped like Cardi's mouth. In it, there were pairs of sneakers for both mommy and daughter, who were absolutely delighted.
Things ended on an even more intriguing note when Union suggested that Kaavia should enter the box, and the toddler hopped right in. Fans, amused and impressed, fawned over the fabulous gift and hoped cute Kaavia was too.
She realized that every route to parenthood is perfect.
Cardi B's warm, luxurious gift to Union and Kaavia was not the first time that she has extended friendly gestures to the actress and her family.
Early in the year, after Union and her husband, Dwyane Wade, revealed that daughter Zaya decided to transition from being a boy to a girl, the husband and wife received a lot of criticism from people, who claimed that the 12-year-old was too young to transition.
In February, Cardi took to her Instagram live to give a piece of her mind and to defend Union, her husband, and their daughter's decision.
The rapper, who has been openly supportive of her bisexual sister, Hennessy, said that there was no age limit to knowing one's true self and shamed those who thought it right to criticize them.
Although Zaya is Union's stepdaughter through Wade's previous marriage, the actress has been just as supportive and invested in her happiness.
The 48-year-old, who released a children's book inspired by her daughter earlier this year, had a tough journey to motherhood and with it, came a lot of criticism.
After battling fertility issues for a long while, the actress and her husband opted to have Kaavia through a surrogate. She admitted that she feared the criticisms and people's opinions, but in the end, she realized that every route to parenthood is perfect.
As a mom who loves to give her fans a glimpse into her life with snaps and posts of her daughter, Union also preaches the importance of self-love and self-care to fellow moms. Union is such a great mother, and like many others, Cardi B appreciates that.
Please fill in your e-mail so we can share with you our top stories!