Kimberly Van Der Beek Encourages Fans to Donate Blood as She Marks One Year after Miscarriage
One year after her heartbreaking pregnancy loss, Kimberly Van Der Beek encouraged her fans to donate their blood after revealing that blood donations saved her life.
In an emotional post she shared on Monday, James Van Der Beek's wife, Kimberly Van Der Beek, reflected on her experience with miscarriages and urged her fans to donate their blood.
The 38-year-old wife of the "Dawson Creek's" alum reminisced on her two recent spells with miscarriage, with the first happening in last year's November and the second happening in June.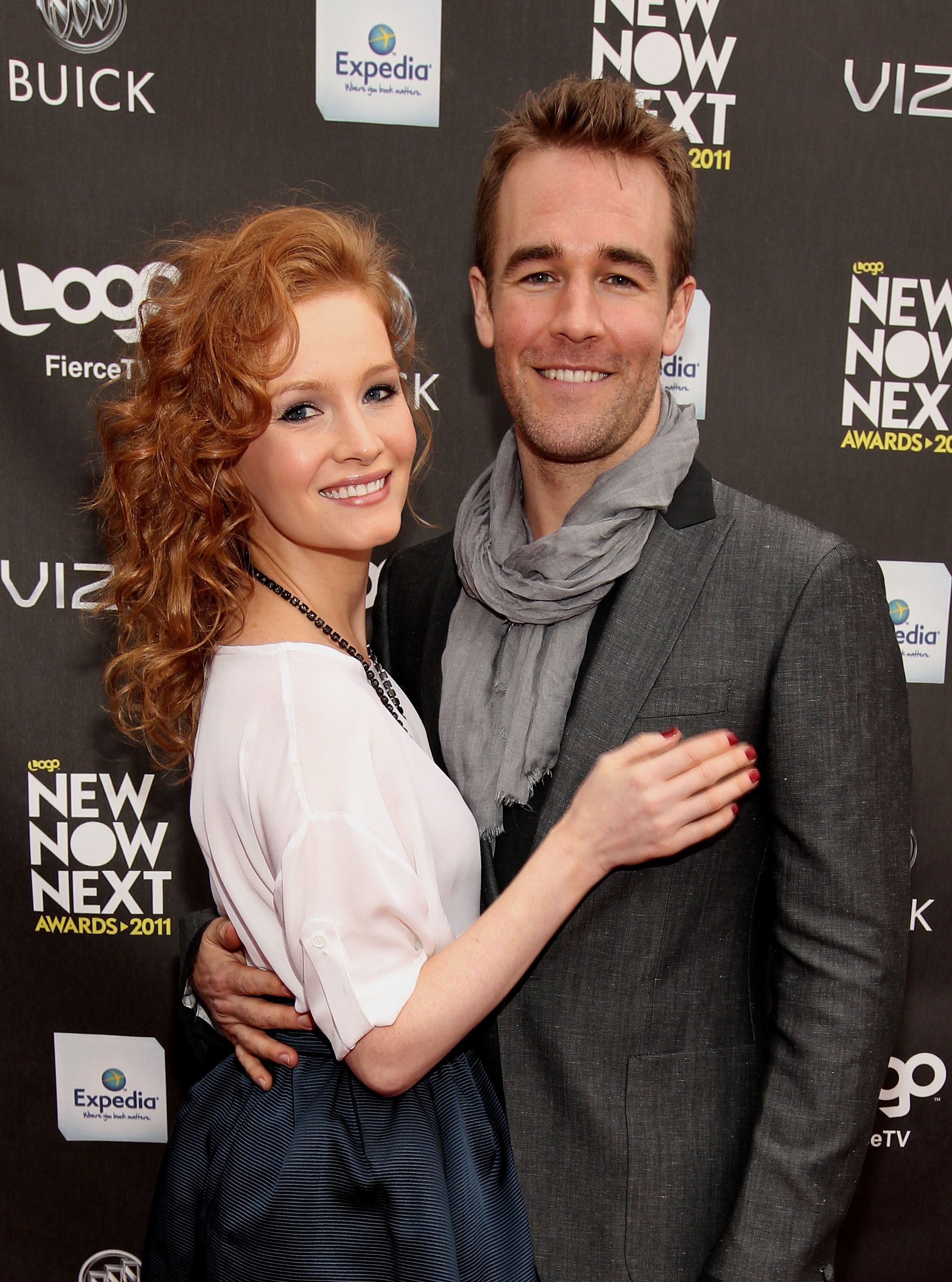 Kimberly revealed that her life was on the line following her experience with miscarriage, but with blood donors' help, she regained her health. The mother of five continued her post, urging fans who are healthy to consider donating their blood to save lives. She wrote on the post, 
"We are getting into the holidays, and there's been a lot of distress in the world. If you're healthy and motivated, please consider donating blood tomorrow or sometime soon."
Kimberly's post warmed her fans' hearts and made some others open up on their experience with blood donors. One fan said that her life was saved because a kind person donated their blood. Another fan revealed that she would consider donating her blood in honor of Kimberly, while a host of other fans left goodwill messages for the family.
On the possibility of having more kids, Kimberly did not rule out baby number six coming in.
Kimberley's husband, James Van Der Beek, with whom she shares children Gwendolyn, 2, Emilia, 4½, Annabel Leah, 6½, Joshua, 8½, and Olivia, 10, also reflected on how his family reacted to the loss.
Sharing an emotional video of his kids reacting to the loss of their baby brother, the "Dacing With the Stars" alum encouraged fans to share their difficult times with their loved ones.
The DWTS's former contestant's wife, Kimberly, who reportedly suffered five miscarriages over the years, revealed that she and her husband already had names for the babies they lost.
In a live Instagram chat, the 38-year-old mom-of-five revealed that she has buried her two fetuses in their mama plant and named them after her babies, John and Zachariah.
Kimberly revealed that her experiences have also altered her day-to-day life because she is trying to heal and recover from all the recent drama. On the possibility of having more kids, Kimberly did not rule out baby number six coming in and revealed that they are not using birth control.
With five miscarriages and the hard work of parenting, Kimberly has said that she hopes to be a ray of light and hope to all in dark times. Following her recent emphasis on blood donation, she may just be on her way to saving the world.