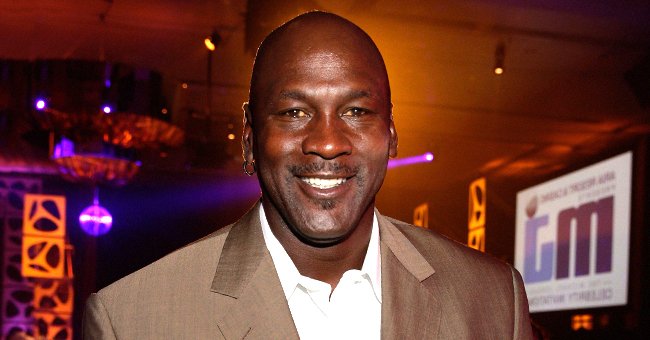 Getty Images
How Michael Jordan's Family Celebrated His Eldest Son Jeffrey's 32nd Birthday
Jeffrey Jordan, the oldest son of NBA legend Michael Jordan, turned 32 on Wednesday, and members of his family took turns to wish him a happy birthday.
Michael Jordan's oldest son Jeffrey Jordan was at the receiving end of birthday wishes from his family and friends as he celebrated his 32nd birthday on Wednesday.
Jeffrey's sister Jasmine Jordan led the wishes with a sweet post in her older brother's honor. She shared a throwback picture of the celebrant in a white T-shirt, smiling at the camera.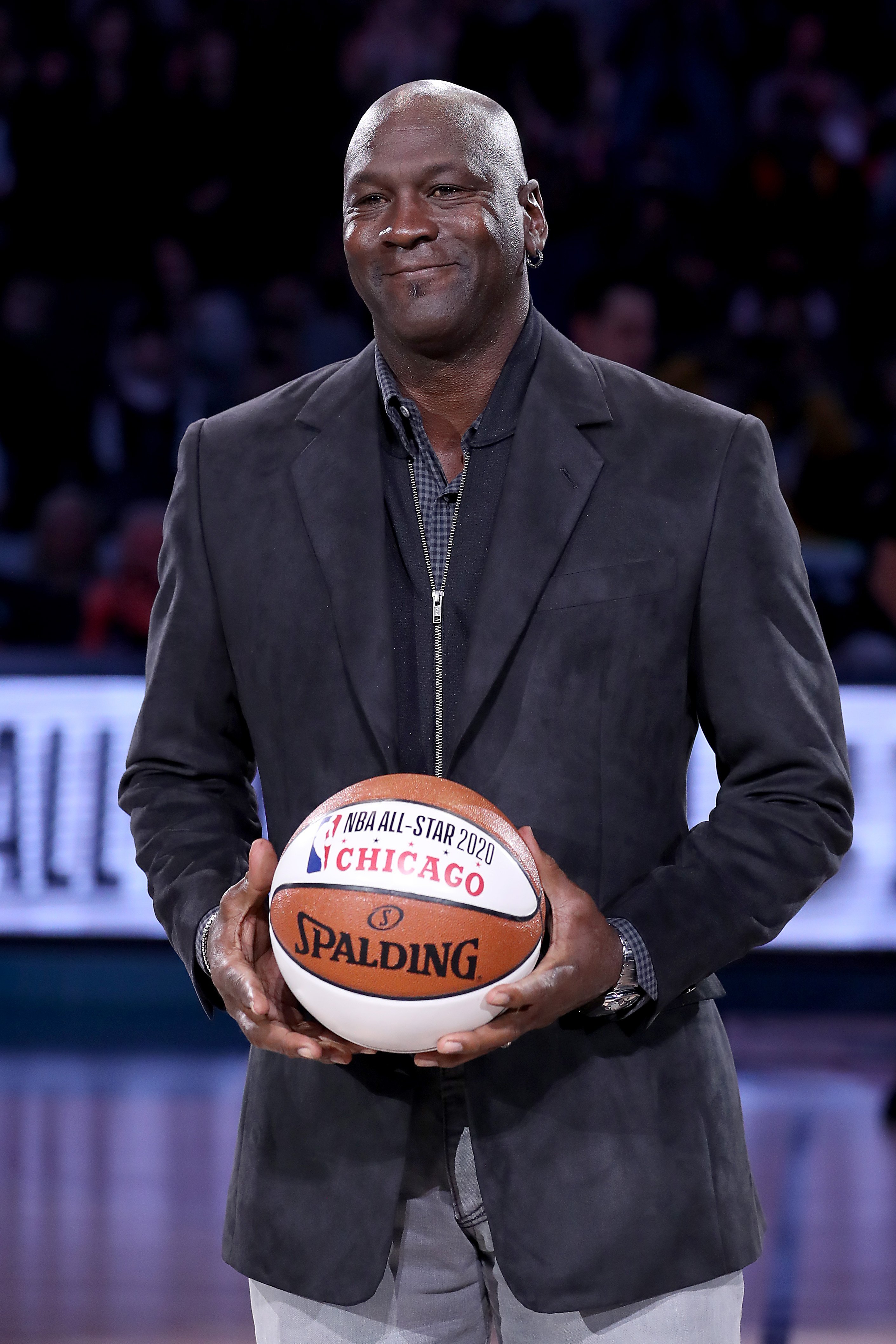 Michael Jordan takes part in a ceremony honoring the 2020 NBA All-Star game on February 17, 2019. | Photo: Getty Images
In the caption to her post, Jasmine wished her brother a happy birthday, expressing her love for him before adding the hashtag #32 to conclude her wishes.
Jeffrey's brother, Marcus Jordan, also wished him a happy birthday. He shared a video of himself and Jeffrey dancing at a party and a picture of them at the same party.
In the caption to the post, Marcus also expressed his love for his brother. Jeffrey commented on the post with a laughing emoji, a black heart emoji, and other emojis.
Jeffrey, Marcus, and Jasmine are three of Jordan's five kids from his two marriages. He was married to his first wife, Juanita Vanoy, for 17 years, from 1989-2002. Jordan shares his oldest children, Jeffrey, Marcus, and Jasmine, with Vanoy.
In 2013, he married Cuban-American model Yvette Prietto, who gave birth to twin daughters Ysabel and Victoria in February 2014. The twins live with their parents in South Florida, and their lives are kept out of the spotlight.
Jasmine revealed it took a while for her father to embrace his role as a grandfather when she had her son with Christmas.
Jeffrey played basketball like his father, though he did it in college and not professionally. He is married to Radina Aneva. He currently works for his father's Jordan brand at Nike and is the co-founder of Heir Jordan.
Marcus also played basketball while growing up and practiced with Jeffrey and Jordan. He also played college basketball. Today, he owns a company called Trophy Room, an online boutique dealing in Jordan-based fashion sales.
Meanwhile, Jasmine, who previously admitted she had to Google her dad during her childhood days to learn more about him, studied sports management at Syracuse University.
Today, she works in the marketing department of her father's brand, managing Jordan players signed to the former NBA star's team, the Charlotte Hornets. Jasmine is engaged to Rakeem Christmas and shares a son with him.
Jordan's older kids have spoken in the past about what it was like to be raised by him, with the general belief among them being that their father is a private person who enjoys being out of the spotlight.
Jeffrey, Marcus, and Jasmine have also been on many interviews following the release of the ESPN docuseries, "The Last Dance," which focused on Jordan's last season in the NBA and the Chicago Bulls.
The series revealed more about Jordan and allowed his kids more insight into the life of their dad. During a podcast interview they granted, Jasmine revealed it took a while for her father to embrace his role as a grandfather when she had her son with Christmas.
She said the former Chicago Bulls star wanted her son to call him Michael, but she refused and told him to accept it, which he is now officially embracing. Jasmine also said Jordan loved her son so much and that it was awesome to see them get together.
Jordan has got it all. From an impressive playing career in the NBA to having children and a family who adores him. He has proven that he is indeed a living legend.
Please fill in your e-mail so we can share with you our top stories!