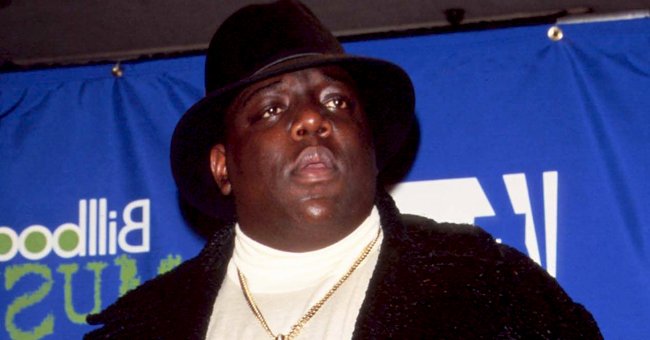 Getty Images
Check Out Late Rapper Biggie Smalls' Look-Alike Son & Daughter Posing in These Chic Outfits
Biggie Smalls' two children, T'yanna Dream and Christopher Jordan, are all grown up and successful in their own path.
When Biggie Smalls passed away, he did not only leave behind a legacy in the music industry, but a family including his two kids, T'yanna Dream and Christopher Jordan, and wife Faith Evans.
The American rapper's children were still toddlers when he passed away and are now adults with successful careers, looking more like their famous father each day.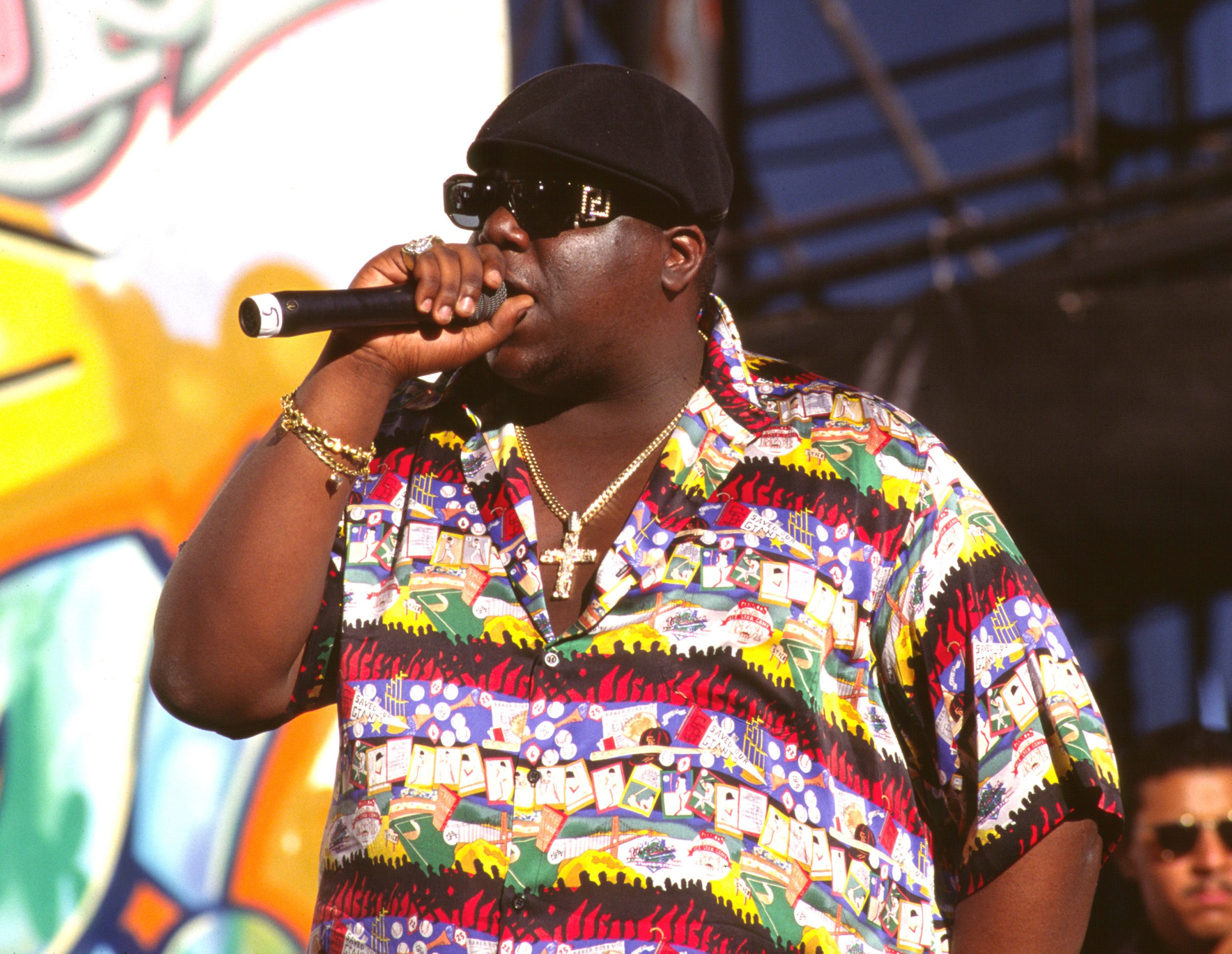 Notorious B.I.G. performing on stage, circa 1995. | Source: Getty Images
Recently, T'yanna shared a photo outdoors, wearing matching gray sweatpants and hoodie from Pretty Little Thing, and holding a small Louis Vuitton bag in one hand while making a peace sign with the other.
She also played it safe with a white facemask from her dad's merch, The Notorious B.I.G. Her younger brother also shared black and white photos sporting a tee and bonnet from Frank White Co.
Christopher, who goes by the moniker CJ, had several poses in different backgrounds as he modeled the brand. Several fans commented on his posts, including some that noted CJ and his late father's resemblance.
T'yanna has limited memory of her father, given she was only three-years-old when he was killed. However, she tried to keep his legacy through her clothing line, Notoriouss Clothing.
The 27-year-old looked beautiful in a two-piece swimsuit with tropical prints and a matching cover-up.
In an interview, the young entrepreneur revealed that she began her business to pay tribute to her dad. "I'm not into music, I don't rap or anything, so I was like, let me do something that I love dedicated to him," she said.
Meanwhile, CJ chose a career closer to their father's heart in the entertainment industry. The 24-year-old became an actor and appeared in the rapper's biopic, "Notorious," and "Scream."
Last year, he launched his own company, "Think BIG," selling cannabis-based products for people to use its benefits as a way of creativity and healing, which his father advocated about.
Several big names in the industry have also used cannabis for recreational means, including Bob Marley, Snoop Dogg, Kid Cudi, Johnny Cash, and Louis Armstrong.
Both of the rapper's children are also Instagram stars with nearly 200 thousand followers. Recently, T'yanna stunned her followers with a post flaunting her fit legs.
The 27-year-old looked beautiful in a colorful two-piece swimsuit with tropical prints and a matching cover-up. Fans took it to the comments section to praise T'yanna for her beauty and physique.
With everything she and her brother have achieved at their own pace and at a young age, there is no doubt the "Mo Money Mo Problems" artist would have been proud of them.
Please fill in your e-mail so we can share with you our top stories!