Tiny Harris' Youngest Daughter Heiress Sings Her Mom's Song While Cooking in an Adorable Video
T.I. and wife Tameka "Tiny" Harris had better watch out because their 4-year-old daughter Heiress is set to oust them as the family's biggest celebrity.
Since the day she was born Heiress Diana Harris has been hogging the limelight and grabbing headlines. She can't help it, she was born a star, and every year that passes she shines brighter.
The Shade Room shared an adorable video of Heiress cooking up a storm with R&B singer-songwriter LaTocha Scott. The post has racked up an incredible 1,400,000 views, which goes to show how popular the tiny celebrity is with fans.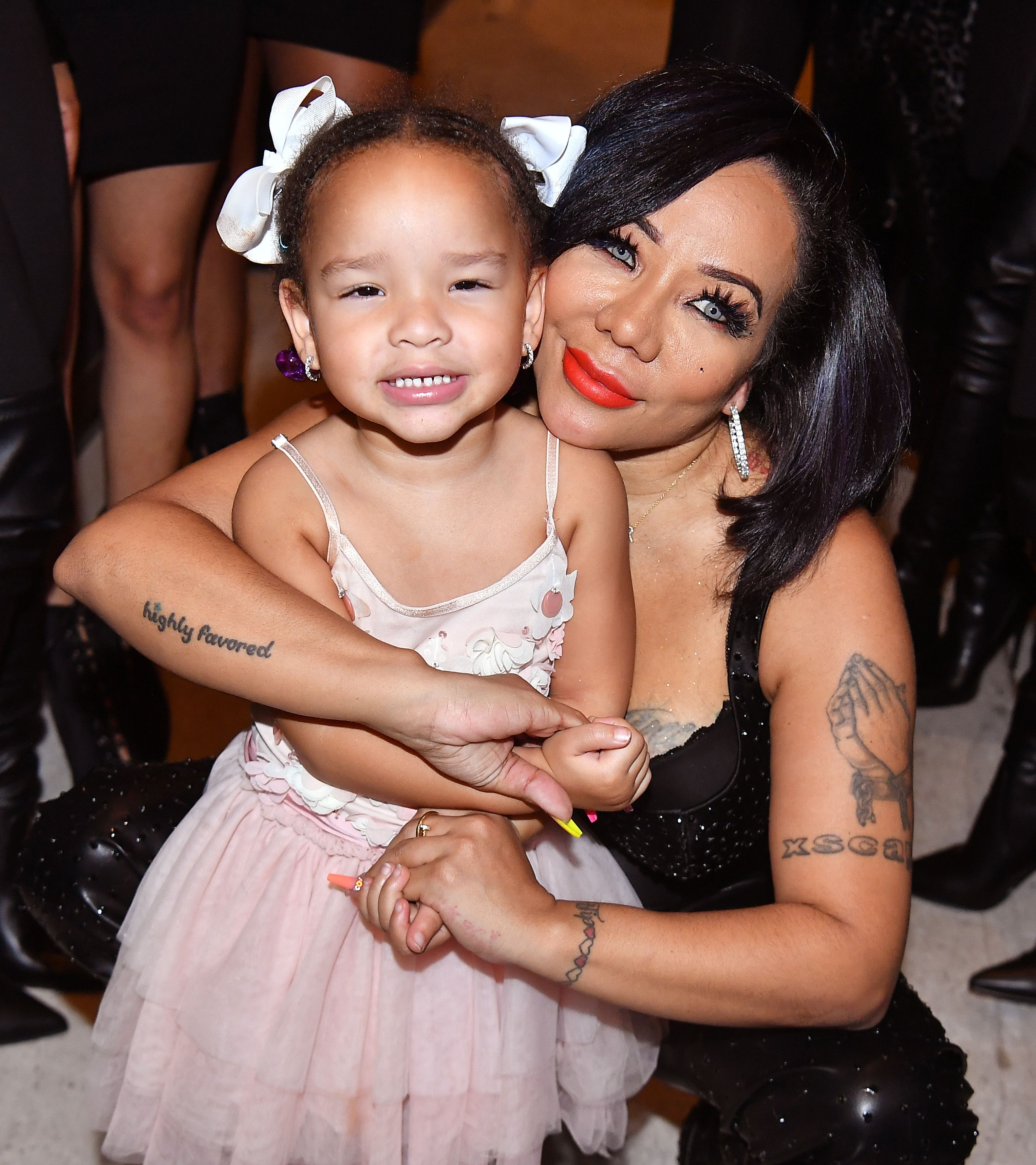 COOKING WITH LATOSHA SCOTT
Scott, who published her own cookbook, "My Grandmother's Deep South Soulfood," is a dedicated vegan, and showed little Heiress the ropes on cooking with plants.
The two ladies were in the kitchen, both wearing cute bedazzled denim aprons. Scott's was emblazoned with the words "Made Girl," while Heiress' read "Lil Made Girl Heiress."
Proud mom Harris shared an adorable new video which showed that Heiress has all the moves, and is a born entertainer.
Heiress showed off a lot more than culinary skills and started singing a song for which her mom, Tameka "Tiny" Harris, won a Grammy Award as a co-writer, the TLC hit "No Scrubs."
Little Heiress was pitch-perfect and in tune, and she had the lyrics down pat, to Scott's amazement.  It is clear that the tiniest Harris has inherited her parents' musical ability in spades.
In another recent post, proud mom Tiny shared an adorable video which showed that Heiress has all the moves, and is a born entertainer.
In the clip, Heiress can be seen dancing to Aviva Mongillo's "Princesses Don't Cry," going through an elaborate choreography of her own invention which included some smooth steps and splits.
Heiress is the youngest of T.I. and Tiny's three children. Her older brothers are Clifford Joseph, 16, and Major Philant Harris, who is 12 years old. Her mom has an older daughter Zonnique Pullins, 24, who is also a singer.
Sadly T.I. and Tiny lost a baby girl named Leyah in 2007, a loss that left them devastated. To this day, the two have never stopped grieving for their lost little girl.
T.I. also shares daughter Deyjah with singer Ranniqua, and sons Domani and Messiah from a previous relationship with Lashon Thompson. 
T.I and Tiny have been together since 2001, and have faced many difficulties together, including the rapper's incarceration and the loss of their daughter. But despite their trials and tribulations, the two have stuck together and raised a beautiful family.