Nicole Kidman's Fans Gush over Her Beauty as She Stands before Her Portrait in Sydney
Nicole Kidman recently shared a photo of herself standing before her huge picture in Sydney, and fans could not help but admire the actress's effortless beauty.
As shown in the gorgeous snap shared on Instagram, Kidman was surprised by the portrait of her in Sydney, and her avid fans immediately flocked to the comments section to let their praises for the actress be known.
"You are so beautiful and graceful! I absolutely adore your sweet and unique appearance," one fan wrote. Another fan added, calling the "Big Little Lies" actress "Queen."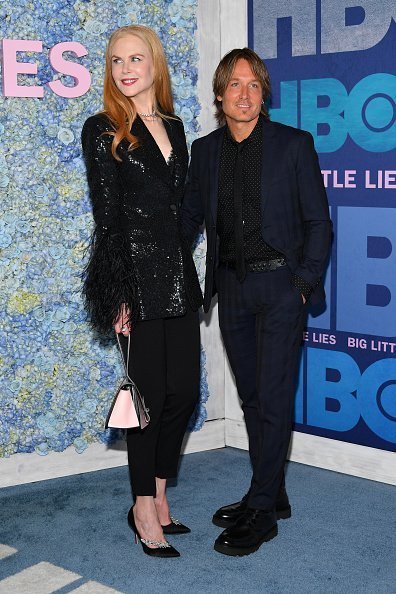 Meanwhile, the 53-year-old actress captioned the photo: "WOW! Thank you Sydney for celebrating #TheUndoing ♥️ It's back tonight xx." The picture already amassed more than 440,000 likes.
In the charming snap, the Australian actress is seen wearing a black outfit. She looked directly at the camera as she covered her mouth with one hand.
Kidman, who kicked off her acting career in Australia with the 1983 films "Bush Christmas" and "BMX Bandits," looks stunning, and her blonde tresses are ravishing.
Unfortunately, there are other fans who do not like her blonde hair. In fact, they are urging Kidman to revert to her natural hair color, which is red, as reported by Hello Magazine.
One fan commented in her recent post that the blonde hair on the actress has to go. Another person added that she loves Kidman when her hair is natural.
The series follows Kidman and Grant as Grace and Jonathan Fraser.

Kidman once admitted in an interview that she really wanted to achieve what she considered to be the "Aussie beach girl" stereotype. The actress explained that she wanted to have that suntanned skin and long blonde hair.
Meanwhile, Kidman is currently starring in HBO's psychological thriller "The Undoing" opposite acclaimed actor Hugh Grant. This is the first time that Kidman and Grant appear on screen together, according to PEOPLE.
"The Undoing" premiered on October 25. The series follows Kidman and Grant as Grace and Jonathan Fraser. Grace and Jonathan are a married couple who embroiled in a Manhattan murder mystery.
Aside from Kidman and Grant, the series also features Noah Jupe as the son of the couple and Donald Sutherland as Grace's father, Franklin Reinhardt.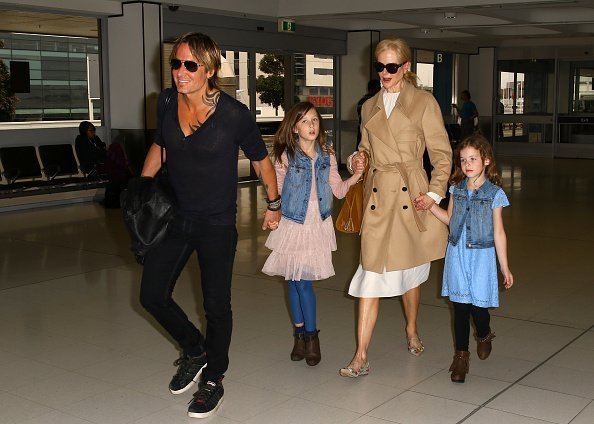 Kidman has been married twice. She was first married to actor Tom Cruise, and later to country superstar Keith Urban. Kidman and Urban have two children together, Sunday and Faith.
The loved-up couple, who exchanged their wedding vows in 2006, insists on keeping Sunday and Faith close to them regardless of their busy work schedules. According to Hello Magazine, the couple ensures one of them is always looking after their children.