Busy Philipps Faced Difficulties in Her Marriage — inside the 'Dawson's Creek' Alum's Personal Life
"Dawson's Creek" actress Busy Philipps revealed that there have been some rough patches during her 13-year-marriage to husband Marc Silverstein.
The course of true love doesn't always run smooth, and the best of marriages has its ups and downs, as actress Busy Phillips, famous for her role a  Laurie Keller in the hit series "Cougar Town" can attest.
Busy Philipps has been married since 2007 to screenwriter and director Marc Silverstein, and they share two children, but their relationship has gone through some difficulties.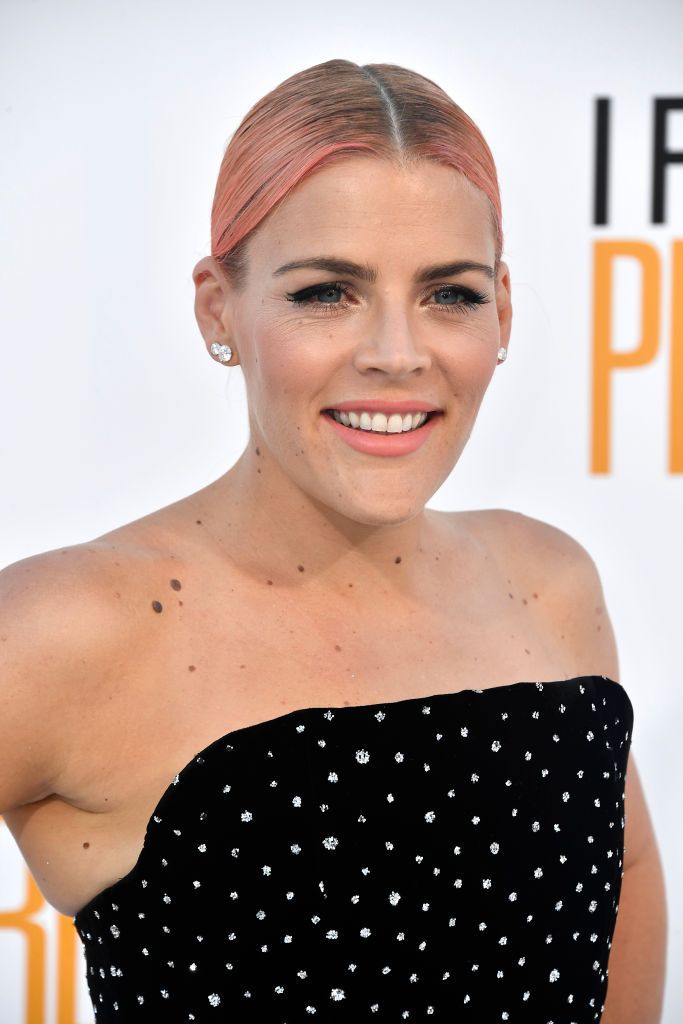 QUARANTINE CHALLENGES
The COVID-19 confinement seems to be testing marriages and families across the board, and celebrities are not exempt.
Busy Phillips has admitted she's been struggling in her own marriage to husband of 13-years, screenwriter and director Marc Silverstein.
QUALITY ALONE TIME
While most couples used to struggle to get quality time alone together, the big challenge now is getting quality time alone -- really alone.
In order to get some precious me-time, away from the constant togetherness with Marc and their two daughters, which she admits sometimes drives her crazy, Busy is stepping out, onto the balcony.
Busy's frankness about her marriage and parenting struggles has struck a chord with her fans, and millions of other women out there who are struggling to come to terms with the "new normal."
The "Dawson's Creek" actress and her husband have agreed to take turns away from each other, doing their "thing," sharing that precious balcony. She said:
"When he's out there, I'm like, 'I'm not texting him,' (...) It's just, like, go outside, sit down, look at your phone, look at Twitter, do whatever you want to do for an hour."
The couple share two daughters, Birdie Leigh, 12, and Cricket Pearl, 7. Keeping their daughters entertained is a 24/7 task, as is homeschooling them.
Busy and Marc also prioritize quality date nights, and that is where the famous balcony comes in once again. After the girls have their dinner and are watching TV, is mom and dad romance time.
BALCONY ROMANCE
Busy sets up the balcony for romantic candle-lit dinners alone with Marc, while he cooks up a storm. Busy happily admits he's a gourmet-level chef. She revealed:
"He's been making these really beautiful dinners for us. Then he'll bring it up to the balcony and we'll eat out there together and have some nice time."
BALANCE
Busy confessed that not long ago she had considered walking out on her husband over unequal parenting responsibilities, something which became more apparent during the quarantine.
Instead of throwing her marriage overboard, Busy concentrated on renegotiating their parenting tasks and duties with Marc. Their more balanced relationship has improved enormously.
REACHING OUT
Busy collaborated with pharmacy store chain Walgreens to promote their Red Nose Day campaign to help underprivileged children
This year, because of the pandemic the famous Red Noses came in the form of a special filter that the retailer offered to their customers and supporters on social media.
The money the Red Nose initiative raised was channeled to the many children who are living through difficulties, as the pandemic puts more and more people out of work.
Busy is just one of the many celebrities who is working towards alleviating the suffering of the many brought about by the COVID-19 outbreak.
THE NEW NORMAL
Busy's frankness about her marriage and parenting struggles has struck a chord with her fans, and millions of other women out there who are struggling to come to terms with the "new normal." Busy said:
"The internet has been such a gift to connect us to people all over the world who are having similar experiences (...) or who are parenting and trying to do their best."
Busy is letting them know that it's ok to falter or lose their cool once in a while. There is no magic solution, and no absolute right or wrong. What is right is, as she says, to do your best.