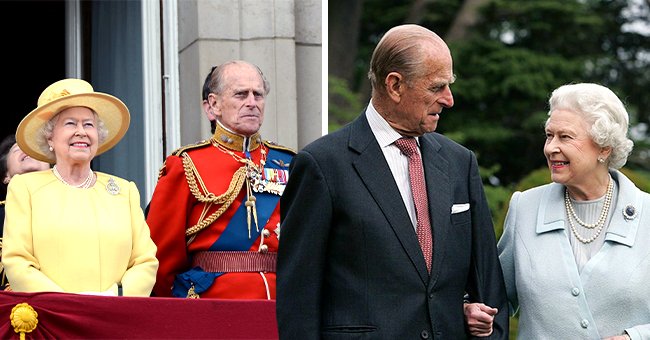 Getty Images | Shutterstock.com
Queen Elizabeth & Prince Philip Are All Smiles as They Celebrate Their 73rd Wedding Anniversary
Queen Elizabeth and her husband, Prince Philip, proved that love can stand the test of time. The royal couple is set to celebrate their 73rd wedding anniversary, and the excitement is palpable around them.
Yesterday, The Royal Family posted a picture of Queen Elizabeth and Prince Philip on Twitter. The pair, dressed in official attire, sat comfortably on a couch as they stared at photos and posters.
Queen Elizabeth looked every bit her regal self as she wore a blue dress. The monarch accessorized with a lovely chrysanthemum brooch and her characteristic white necklace.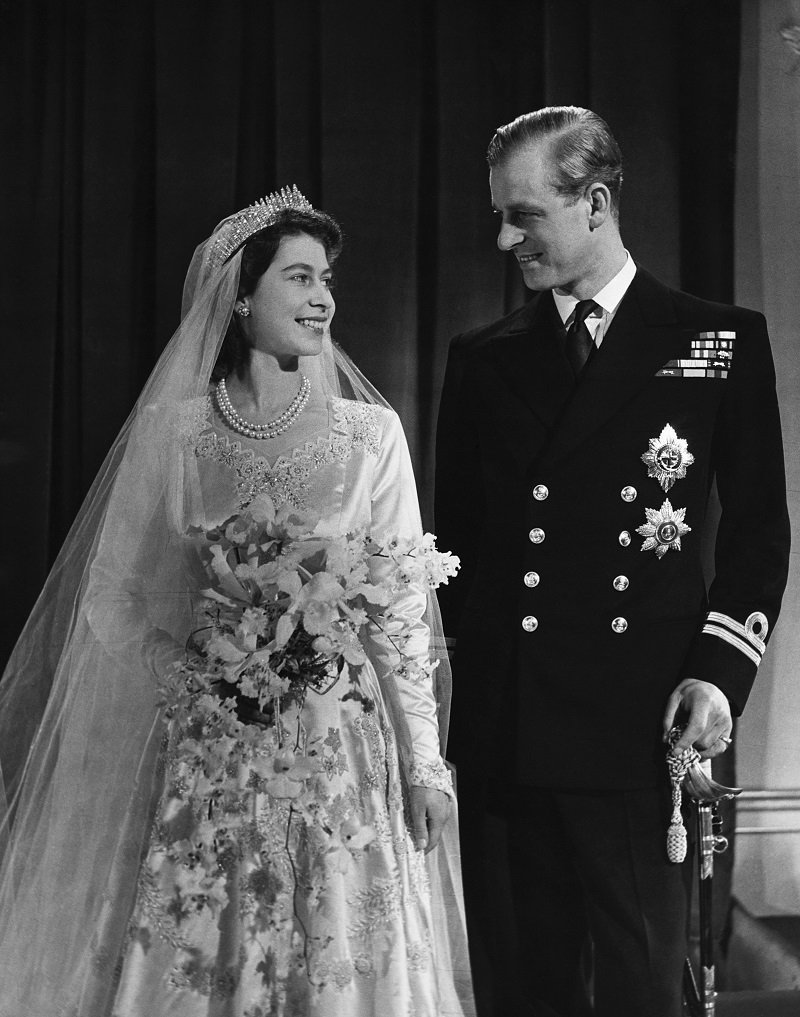 Queen Elizabeth II with her husband Phillip, Duke of Edinburgh, after their marriage on November 1947 | Photo: Getty Images
As for Prince Philip, he looked every bit the gentleman, dressed in a blue suit with grey pants. Despite their old age, it is evident that these two know how to look stylish.
As the Royal Family explained in the caption, the couple was having a wonderful time as they checked out celebratory cards from some family members in honor of their 73rd wedding anniversary.
The cards were from Prince George, Princess Charlotte, and Prince Louis; the children of Prince William and Kate Middleton. According to news sources, the picture of the Queen and Duke of Edinburgh was taken in the Oak Room at Windsor Castle.
The couple left Buckingham Palace earlier this year due to the novel coronavirus pandemic. They have been self-isolating at Windsor Castle since then.
The closest marriage to that of the pair was between King George III and Charlotte of Mecklenburg-Strelitz.
The marriage between the pair is also pretty symbolic. Queen Elizabeth has been the longest-reigning British monarch since 2015, surpassing the record of Queen Victoria.
Prince Philip is also the longest-serving royal consort. With 73 years under their belt, the pair has now surpassed any other union in the British monarchy's history.
In fact, the closest marriage to that of the pair was between King George III and Charlotte of Mecklenburg-Strelitz. The couple, who tied the knot back in the 18th century, was together for 57 years.
Queen Elizabeth and Prince Philip have been together pretty much all their lives. They had gotten married before the Queen's coronation – and at a time when the future Prince Philip had nothing to his name.
However, reports explained that Prince Philip had one sweet gesture to his wife on their wedding day. As an autobiography explained, the Prince had some lovely words engraved in the Queen's wedding band.
To this day, only three people know what is in it – the couple and the royal engraver. It is anyone's guess what those words could be. With the pair still in good health and high spirits, nothing stops them from spending many more years atop the British throne together.
Please fill in your e-mail so we can share with you our top stories!