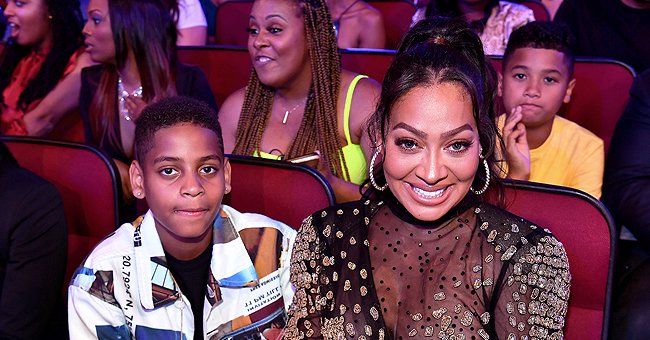 Getty Images
La La Anthony Says She Does Not Want Her Teen Son Kiyan to Have Instagram — Here's Why

La La Anthony has made a decision most parents are still struggling with these days: she won't allow her teenage son Kiyan to have an Instagram account.
These have been difficult times for everyone, dealing with the crushing changes the COVID-19 pandemic has brought into each and every American home, and La La Anthony is one of the first to acknowledge that.
As the mother of a 13-year-old, La La has had to cope with the understandable frustration he feels and has had to help him settle into the "new normal" that may well be here to stay for quite a while. But there is one thing La La has decided: her son is too young to have an Instagram account.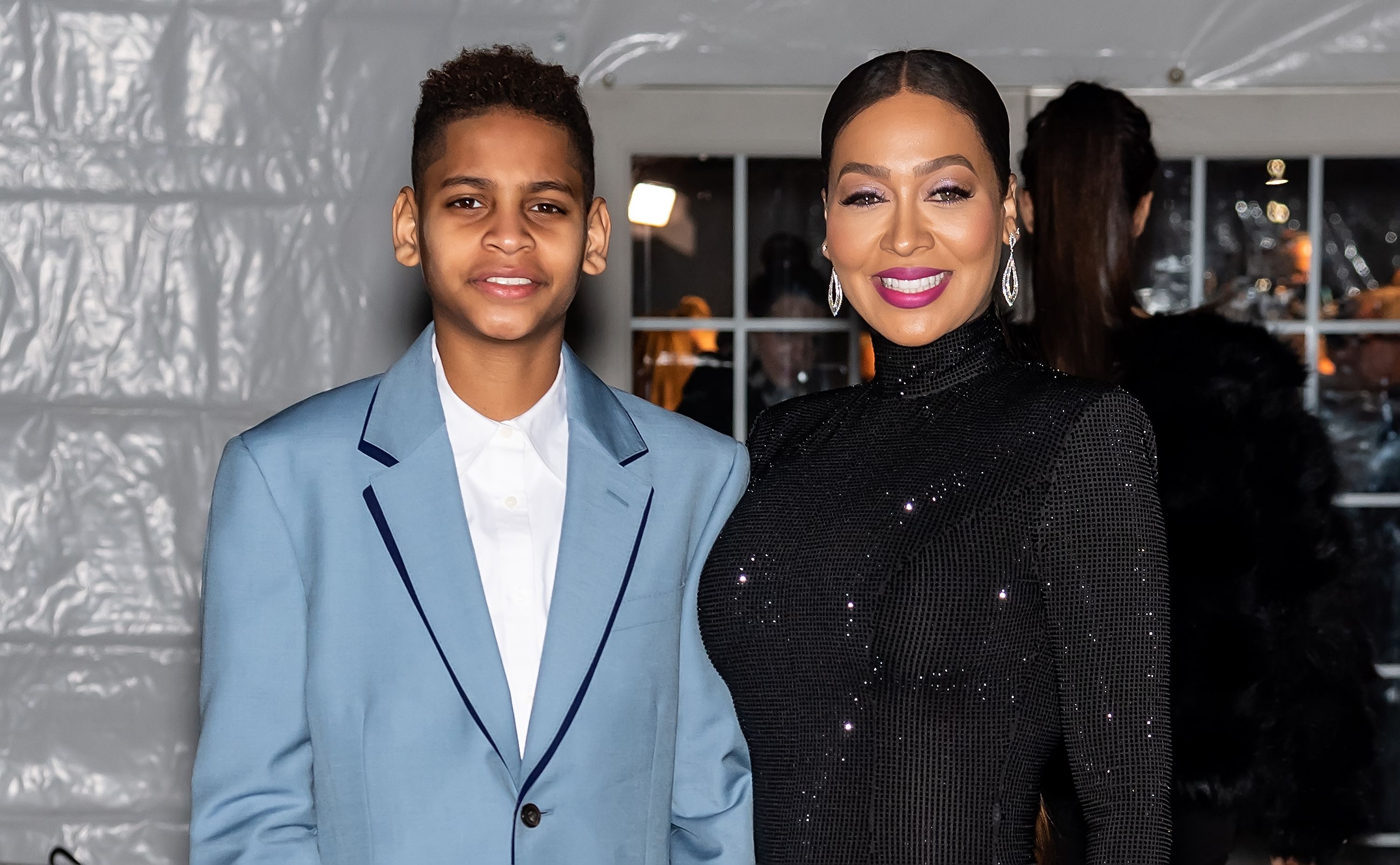 Kiyan Carmelo Anthony and La La Anthony at the 2020 amfAR New York Galala in New York City | Source: Getty Images
PARENTING DURING THE PANDEMIC
Like most teens in the US, Kiyan Carmelo Anthony no longer goes to school. His lessons are online, and his window to the world is his computer.
Social media has gained even more relevance as a way of keeping people in touch with each other, the social glue in a community estranged from itself, but for La La, there need to be limits.
SAVVY SOCIAL MEDIA
As a savvy user of social media, La La has a keen appreciation of its power, and the influence it can have on a young impressionable mind. She said:
"I don't think Instagram is a place for a 13-year-old. (...) You get tagged in things you don't want him to see. It can just get really crazy. We decided that's not for our son yet."
Of course, LaLa explained, Kiyan has Tik Tok, which also merits careful watching, but he is eager to be allowed to joining the Instagram community of which his mom is such a prominent member.
La La has over 11 million followers on Instagram and frequently posts frankly sensual snaps of herself in revealing clothes and swimsuits. LaLa feels that whatever boosts a woman's self-confidence is positive.
La La also produced the BET documentary "Killer Curves," about illegal buttock injections that have been placing women's lives at risk.
VIRTUAL THANKSGIVING
La La revealed that she will be hosting the family's first-ever virtual Thanksgiving, concentrating on making the difficulties of social distancing into a creative challenge. She said:
"We're going to make it cool. If you get creative, it can be really, really cool."
WORKING HARD
La La has been working harder than ever and is now producing a Facebook makeover series, "Reclaim Your Life," which encourages women to embrace the changes in their lives in a positive way, including a change in image.
On the flip-side of the image issue, La La also produced the BET documentary "Killer Curves," about illegal buttock injections that have been placing women's lives at risk.
Whatever happens next, La La is facing the future head-on, using her influence to reach out to women, and steering her son towards adulthood with a firm and steady hand.
Please fill in your e-mail so we can share with you our top stories!