Barack Obama Speaks Candidly about the Qualities He Thinks Make His Wife & Daughters Badass
Former President Barack Obama opened up about the super qualities his wife, Michelle, and two daughters, Sasha and Malia, who are the most influential women in his life, possess.
Just after the release of former President Barack Obama's memoir, "A Promised Land," the father of two opened up about the most influential women in his life. He exclusively shared with InStyle magazine:
"They all have multiple badass qualities. I think people know Michelle well enough to know how amazing she can be as a public speaker."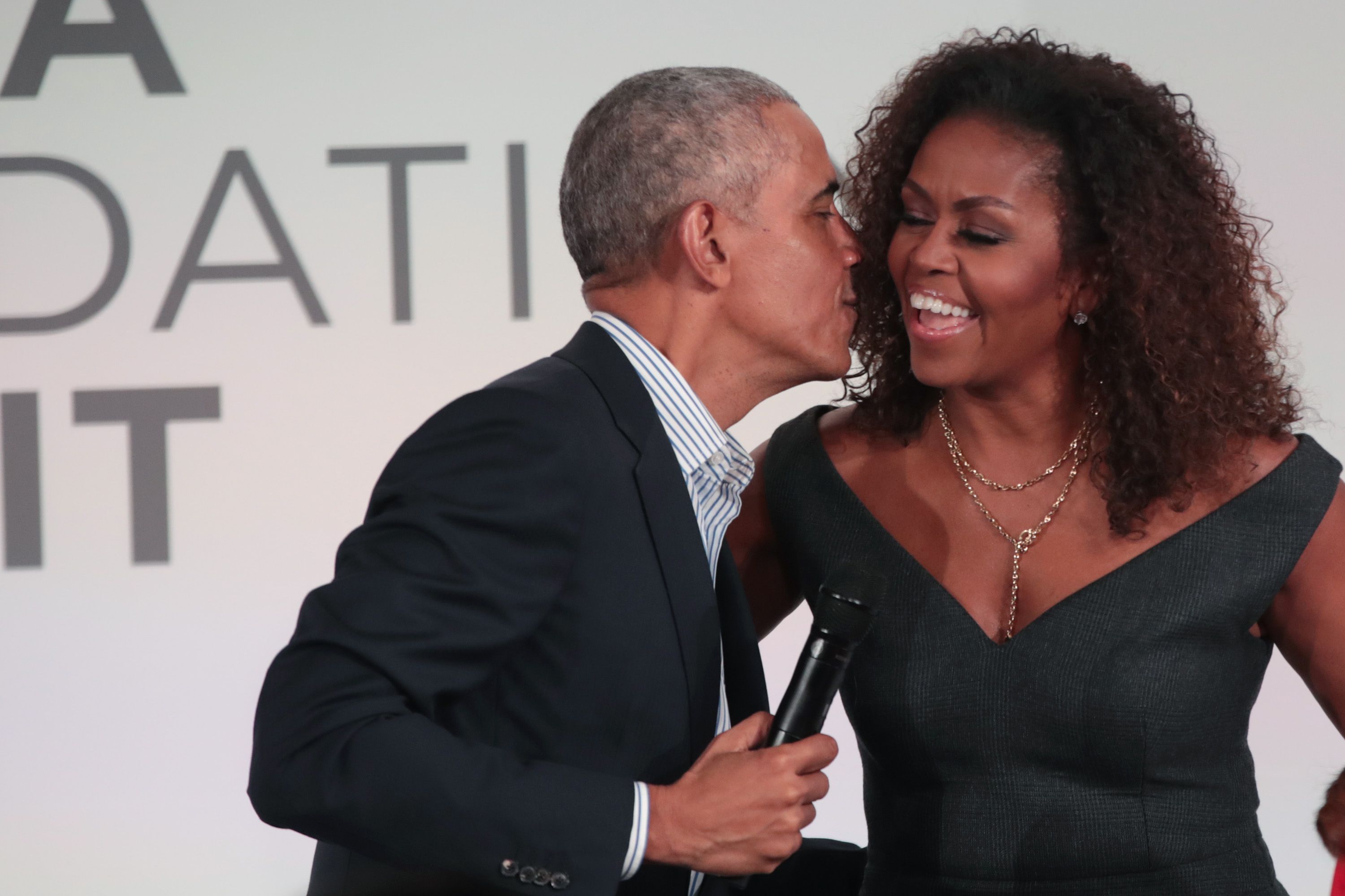 After praising his wife's excellent public speaking skills, he went on to say that people have no idea how it is to work out with her when she really gets in her groove. Laying emphasis on her boxing skills, the former president joked that no one would want to get in her way with the force she has.
Besides Michelle, other Obama's influential women are his daughters, Sasha, and Malia. The doting dad proudly talked about how his younger daughter Sasha is always completely confident about her take on the world.
Sasha seldom allows herself to be intimidated by anyone, regardless of titles or credentials. The moment she thought something to be right, the 19-year-old would dig her heels in to stand firm with her decision.
Obama recalled how they all tried to get Sasha to taste caviar. She was adamant that it was slimy and nasty and concluded that nothing would make her eat it even if she had to give up dessert. That strong will was her super quality.
His recently released memoir, "A Promised Land," is also reportedly dedicated to Malia and Sasha.
As for Malia, the older sister is a buoyant young lady. Evidently proud of his girl, Obama marveled at how his 22-year-old daughter never gets bored. The doting dad shared that Malia loves life, people, and conversation. He said that it is a super quality that can take her places.
The former POTUS and his wife, Michelle, share a unique love story like no other after having known each other for over three decades. What became one of the most admired marriages started in a small ice cream shop where they went for their first date in the summer of 1989.
They first met at a thriving Chicago law firm, Sidley Austin, after they both graduated from Harvard. Three years and a sweet romantic story later, they exchanged vows.
Their first daughter, Malia, was born on the 4th of July in 1998. Their second daughter, Sasha, did not come until three years later, in June 2001.
On October 3, the power couple celebrated their 28th anniversary in the sweetest way. Both husband and wife took to their respective Instagram accounts to sing each other praises, and lovingly expressed how grateful they are for one another.
The famously admired lovebirds are no strangers to being referred to as parent goals. Obama, who chronicled his fatherhood in his book, "Of Thee I Sing," has shared many gems from his experience as a dad that many dads would understand and even learn from.
His recently released memoir, "A Promised Land," is also reportedly dedicated to Malia and Sasha. The 59-year-old who puts his girls first revealed that his absolute dedication to them sprung from his own father's absence during his childhood.
Former President Obama might not have had the childhood he wanted, but he has given the dedication he desired and more to his daughters and their mom, Michelle. What a stellar man!