See How Big Kandi Burruss' Son Ace Is Getting as He Models Fendi Sweater in a Photo Shoot
"The Real Housewives of Atlanta" star Kandi Burruss' son Ace is making a name for himself in the fashion world at a very young age. He recently modeled for a luxury brand. 
Ace Tucker's future in the modeling industry appears bright as the four-year-old boy learns a few tricks when posing for a shoot. He is making his mother, RHOA star Kandi Burruss and father Todd Tucker proud.
The 44-year-old reality star took to Instagram to share snaps of her adorable son, who is among the Burruss-Tucker children capturing the hearts of social media.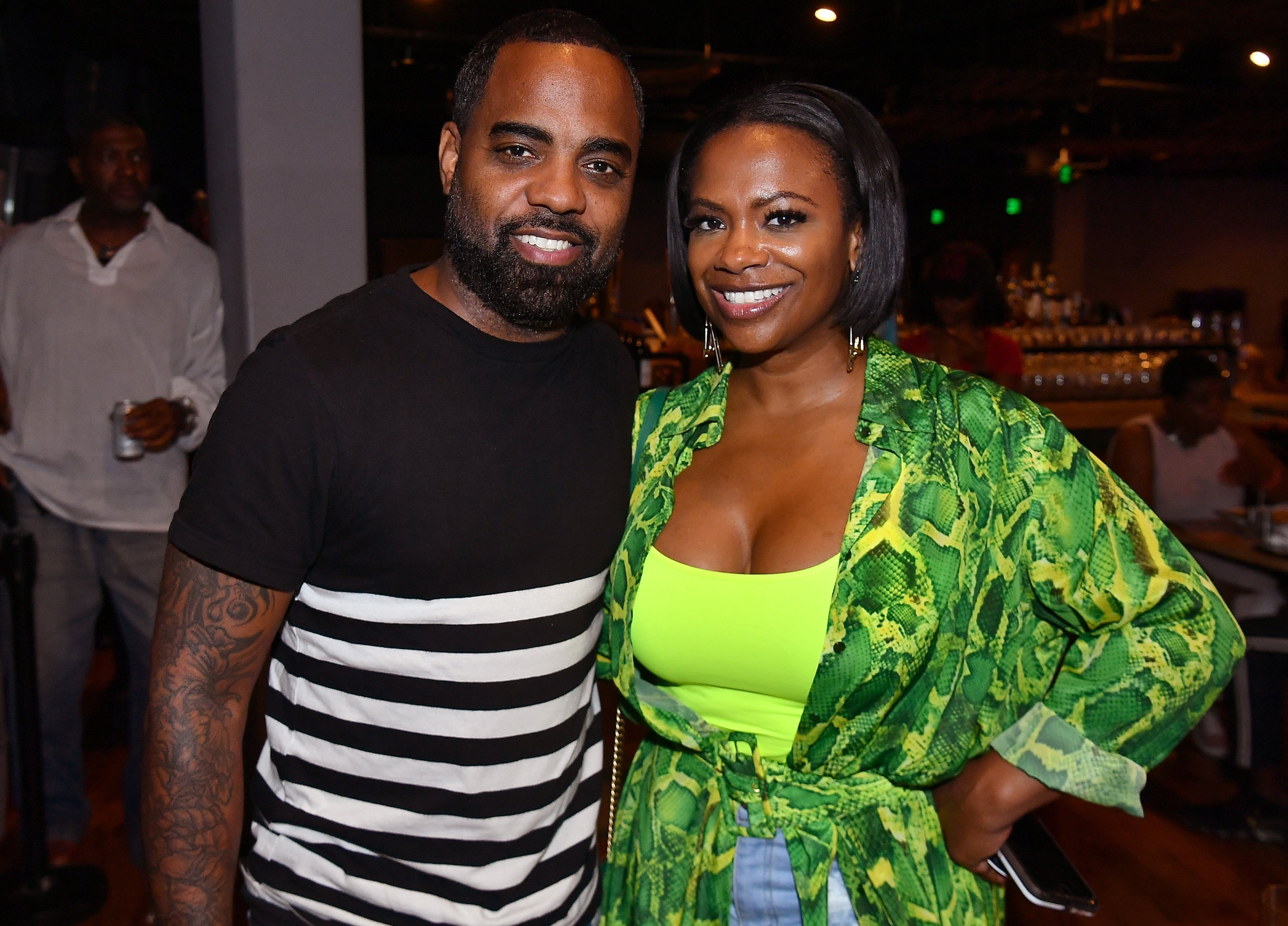 A MODEL IN THE MAKING
In the picture, Ace is leaning on the wall with his hands placed inside his pockets. The confident young boy who casually served a camera look sported his natural afro-hair.
The boy, who had a stunning bedroom at home, wore a brown and black long-sleeved sweater with a printed letter "F" on it. He paired it with denim pants stylishly folded at the bottom and sneakers. Burruss wrote:
"Tell @fendi if they need a new kids model to call me! @acetucker is too cool."
A similar picture was also posted on Ace's Instagram page. The young boy laughed with an open mouth while holding his Rayban sunglasses. He also tagged Fendi in the picture. 
Many fans commented that Ace is growing up so fast and recalled how small he was when he was still a toddler. One fan wrote that Burruss' son looked handsome. 
The couple had expected twins, only to find out that one of the twins died in the womb.
TEACHING ACE ABOUT RACE
Ace is the only boy among Burruss and Tucker's blended children which include Kaela, 24, Riley, 18, and Blaze, 11 months. The TV show personality has been teaching Ace about the importance of family and their race. 
In a past interview with Andy Cohen, Burruss shared that she became emotional explaining to Ace about the police brutality and how the Black community is treated in the country.
She also added that Riley, who seemed so passionate about the Black Lives Matter movement,  started unfollowing her friends who are not an ally in their community.
A UNIQUE WELCOME
After Ace, Burruss and Tucker welcomed their youngest daughter, Blaze, through a surrogate mother last year. They opted for surrogacy for their child as the reality star had fertility issues due to past fibroid surgeries. 
Blaze came after the doting mother's surrogate suffered pregnancy loss. The couple had expected twins, only to find out that one of the twins died in the womb.
The Raising Ace co-founder added that to allow someone to carry her child inside her was a tough decision she and Tucker made, but they did not regret anything that happened. 
As Blaze is growing up fast, Burruss has been keeping up with her youngest daughter's progress and taking priceless moments before becoming a grown woman. 
Burruss took to Instagram to share a cute picture of Blaze crying in a tiny white dress. She could not help but post her daughter's latest antics as it makes her even more cute and charming.