RHOA Star Kandi Burruss Shows Her Baby Girl Blaze Crying in a White Dress in Heart-Melting Pic
"Real Housewives of Atlanta" star Kandi Burruss shared a picture of her daughter, Blaze, crying in a white dress. Many fans could not bear the little tot's cuteness even as she was crying her heart out.
Kandi Burruss, who stars on the hit reality show "Real Housewives of Atlanta," has been juggling work and family life. After a hectic schedule, the 44-year-old reality star's stress evaporates at the sight of her daughter, Blaze.
As Blaze shows off interesting personalities at the Burruss-Tucker household, the doting mother took to Instagram to share her daughter's latest antics.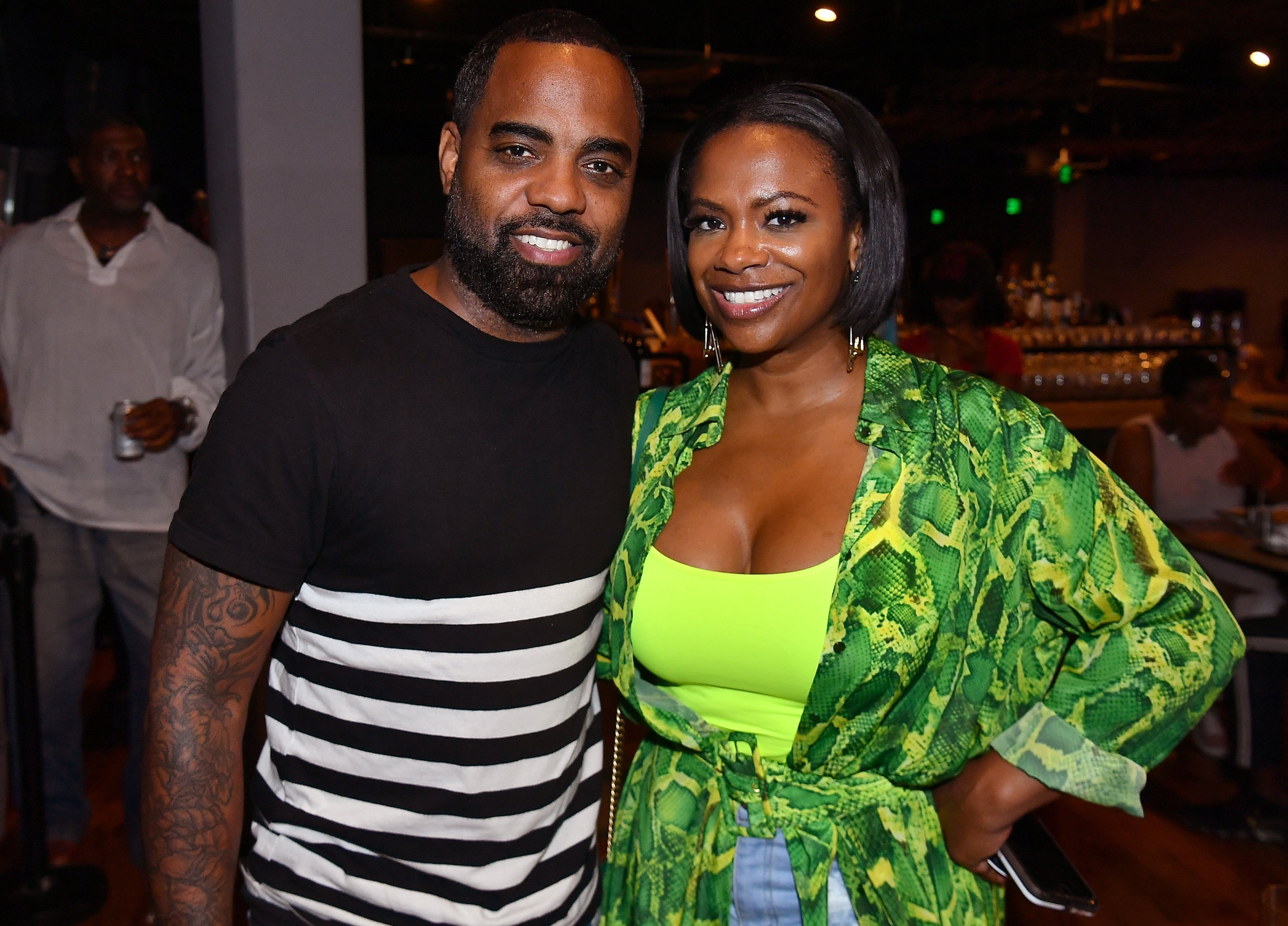 MISSING MOMMY KANDI
Burruss, who handles her daughter's Instagram account, shared a snap of the little girl crying at home, her right leg touching a piece of furniture. Blaze seemed to be having a bad day.
One can almost hear Blaze weeping loudly, considering the look on her face. Beside the snap, the caption read, "I want my mommy!" followed by an angry emoji.
Despite her sour mood, the little girl kept her style in check. She was wearing a cute white dress with ruffles on the side and at the bottom. There were flowers and a little lace detail in front.
Blaze's picture generated thousands of reactions. Many fans took to the comment section to express their thoughts. One fan noted in jest that Burruss should give whatever her daughter wants. Another fan wrote, "Adorable even when upset ?"
Early this month, Burruss was overwhelmed with joy when Blaze walked on her own for the first time.
ALTERNATIVE PROCEDURE
Last year, Burruss and her husband, Todd Tucker, welcomed Blaze through a surrogate. Though the procedure was a tough decision to make, the couple "wouldn't change a thing." Burruss, who is also a mother to 4-year-old Ace and 17-year-old Riley,  shared that it was the best decision she has ever made.
Burruss added that Shadina, the surrogate mother, taught her a lot of things about the surrogacy procedure. She is thankful that Shadina made her and Tucker feel at ease.
HER NEW FRIEND
Burruss made the decision to go through surrogacy when she found out that she had fertility issues. She had scar tissue from a fibroid removal surgery she had in the past.
The reality star added that she will always cherish her moments with Shadina. While others may have a different relationship with their surrogate, Burruss said she gained a new friend.
She may have had a rough start in her pursuit to have a baby, but the journey was rewarding. Her beautiful well-blended family will remain strong amid the trials that come their way.
Early this month, Burruss was overwhelmed with joy when Blaze walked on her own for the first time. The doting mother shared a video of her daughter taking her first steps at home.
It was a memorable milestone Burruss could not have been more grateful to witness. In the video, the adorable little girl was standing for a little bit until she slowly walked across the room towards her mother.