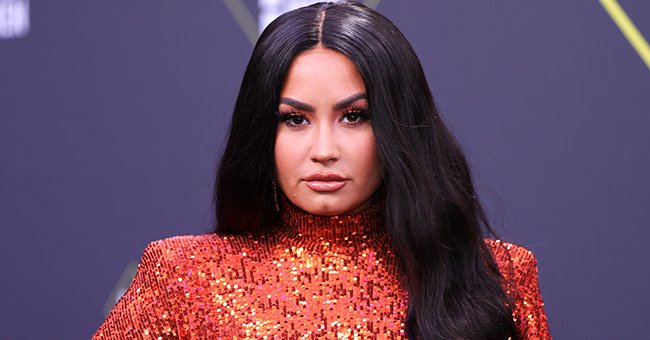 Getty Images
Check Out Demi Lovato as She Debuted a Fierce New Hairstyle on Instagram
Demi Lovato rocked her long black hair when she hosted the E! People's Choice Awards on Sunday, but the flowing look now made way for a new, edgy, spunky look.
Demi Lovato debuted a hot new hairstyle, and it reminds of a combination of the looks the 28-year-old pop singer rocked during the E! People's Choice Awards this year.
Standing out from the crowd in her shimmering red jumpsuit, Lovato opted for dark locks that made a striking contrast. However, as she continued hosting throughout the evening, her hair went blond and she underwent several costume changes.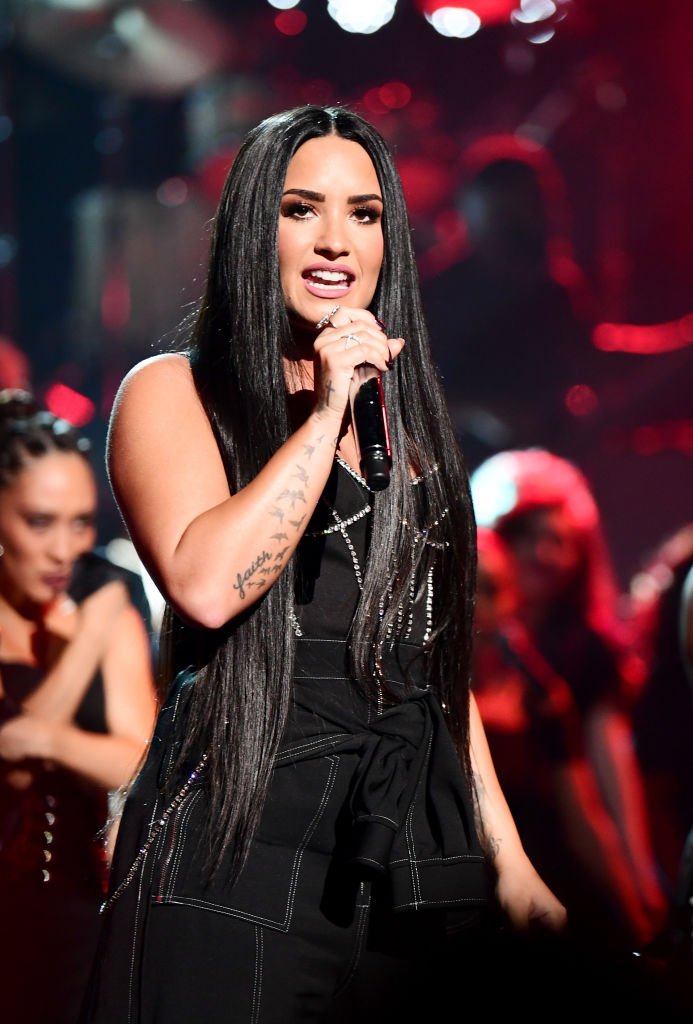 Demi Lovato performs onstage during the 2017 American Music Awards on November 19, 2017, in Los Angeles, California. | Source: Getty Images.
Surprising fans with her bold new look, Lovato had done away with her long hair altogether, replaced by an undercut, side-swept, multicolored pixie cut. "I did a thing..." Lovato playfully captioned her look's debut.
Hairstylist Amber Maynard Bolt created the incredible two-tone color. Leaving Lovato's roots dark underneath and adding lighter outer layers, made it blend into a striking end result. However, some striking results Lovato avoid at all cost.
Even though Lovato loves cats, she is allergic to them. The singer even tried the hairless kind, but she had to return the cat the following day when her face started blowing up like a balloon.
Interaction with these furry friends led to severe facial swelling, so sadly the best thing for the pop singer's health became to stay away from the adorable felines altogether.
With an estimated net worth of $40 million, Lovato would likely have tried various ways of dealing with the allergy, but she does use her fortune to support her family, who have stood by her all her life.
The treatment didn't get to work at full potential.
Two years ago Lovato dropped from the spotlight following a drug overdose that almost became fatal. Her history with substance abuse goes back for many years, and in the absence of experience, the singer felt she made a judgment error.
In hindsight, Lovato said that she went back to work too soon after coming out of rehab at 18, so the treatment didn't get to work at full potential.
The second time she took her time to figure herself out and where she wanted to go with her life. By focusing on creating a more harmonious balance between her mental, emotional, and physical health, Demi Lovato had been able to build herself up again.
The singer's love life also upended recently when she and Max Ehrich broke up following the whirlwind romance that made it all the way to engaged status since it began in March 2020.
The couple spent their time together in quarantine in Lovato's home in Los Angeles, and they seemed to be floating still after Ehrich popped the question in July. However, in September she called off the engagement and ended their relationship.
Please fill in your e-mail so we can share with you our top stories!