Suzanne Somers Celebrates 44 Years of Marriage with Husband Alan Hamel — See Her Sweet Tribute
This month actress Suzanne Somers celebrated her wedding anniversary with husband Alan Hamel. The star paid tribute to the special day with a lovely video on social media.
Suzanne Somers, 74, and her husband Alan Hamel, 84, celebrated their 44th wedding anniversary on Thursday, November 19, 2020. The couple has actually been together for an inspirational 53 years!
The star honored their special day by sharing an Instagram video. In the 3:45 minute clip, fans got to see the couple when they were much younger in black-and-white and colored photos.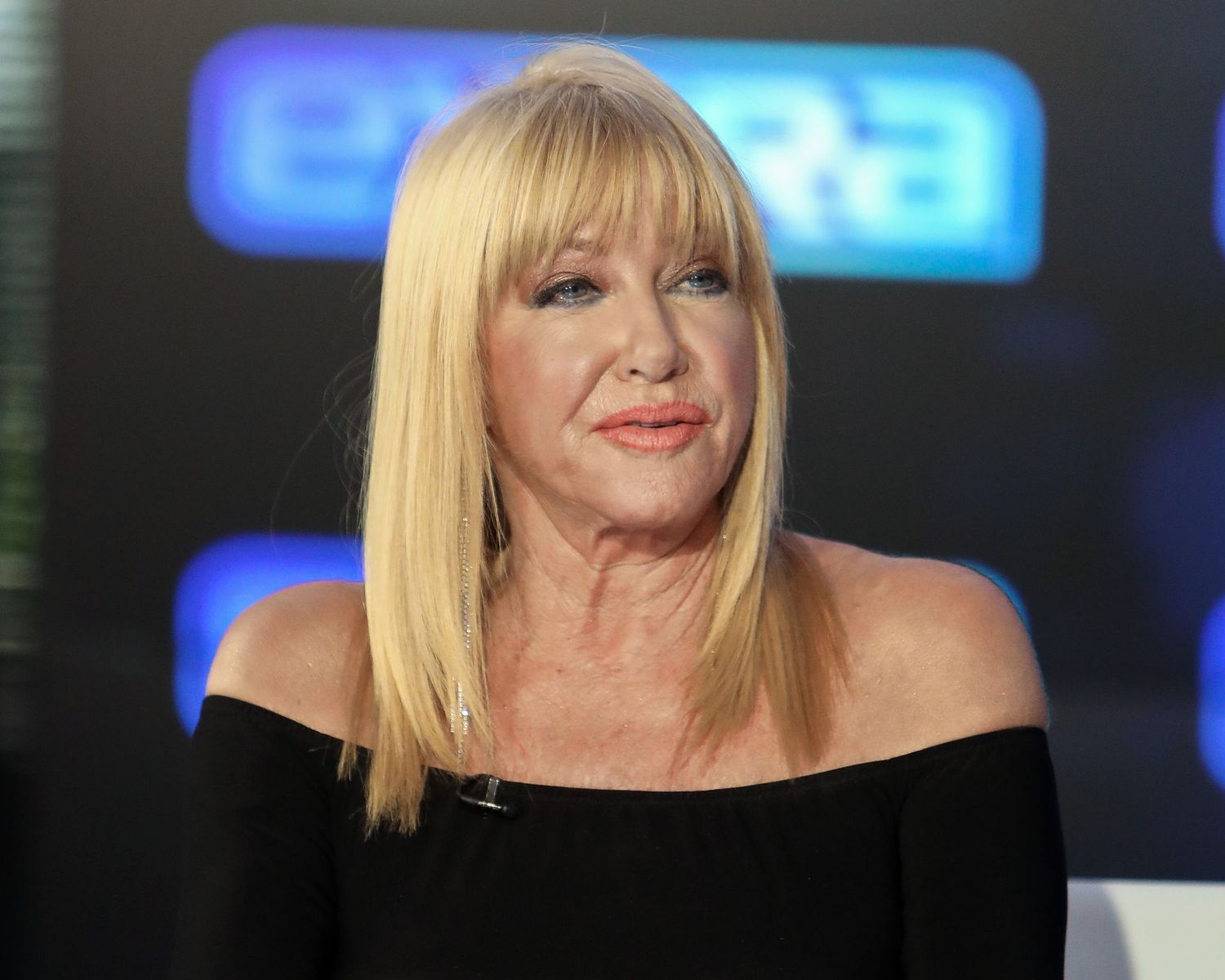 Fans could see how long the couple's love has endured from television show appearances, vacations, modeling shoots, their wedding day, and so much more. In the caption of the post Somers wrote:
"Happy Anniversary Al! My darling, @therealalanhamel - how I love being your wife."
The actress credited her son, Bruce Somers Jr., and his wife, Caroline, for the amazing video. Somers currently works with her husband, who is a former television executive, on her beauty and health brand.
The star is famous for her starring roles on shows like "Step by Step" and "Three's Company." She and her husband have since settled in comfortably in their huge Palm Springs, California, home.
The couple has been in a happy marriage since they tied the knot in 1977. In October 2020, she spoke to "Fox News" ahead of her anniversary about how she and Hamel kept the spark alive in their long-term relationship, saying:
"We are deeply in love with each other and are constantly kissing and laughing, telling each other how much we love each other."
Giving more tips on how they kept the fire burning, Somers also shared how tender Hamel was with her. She also noted how real their three-times a week Facebook Live shows were.
Besides having a near-perfect marriage, in October 2020, Suzanne Somers revealed that things weren't always perfect for her.
The star explained that she didn't know what they were going to do before coming on camera. The only thing that was generally set for their Live shows was that they were going to drink tequila and cook together.
Besides having a near-perfect marriage, in October 2020, the actress revealed that things weren't always perfect for her. The author shared that she was undergoing a recovery process after injuring herself.
The star had to get neck surgery after she fractured her hip when she had a bad fall. The incident occurred when Hamel tried to help her down the stairs outside of their bedroom and tripped himself.