5 Quick Facts about Kyra Robinson — Mike Epps' Wife & the Mother of His Daughter Indiana
For those who aren't aware, comedian and actor Mike Epps is married to a woman who is a television producer. In the following article, we get to know Kyra Robinson, the mother of his youngest child.
Mike Epps was allegedly still in the process of divorcing his wife of 10 years, Mechelle McCain, when he met his current one. Before the divorce was finalized, he officially announced that he was dating Kyra Robinson.
With McCain, the actor had two daughters, Maddie and Mariah, and he also has two more daughters from a previous relationship. Robinson's hometown is listed as Chicago, Illinois.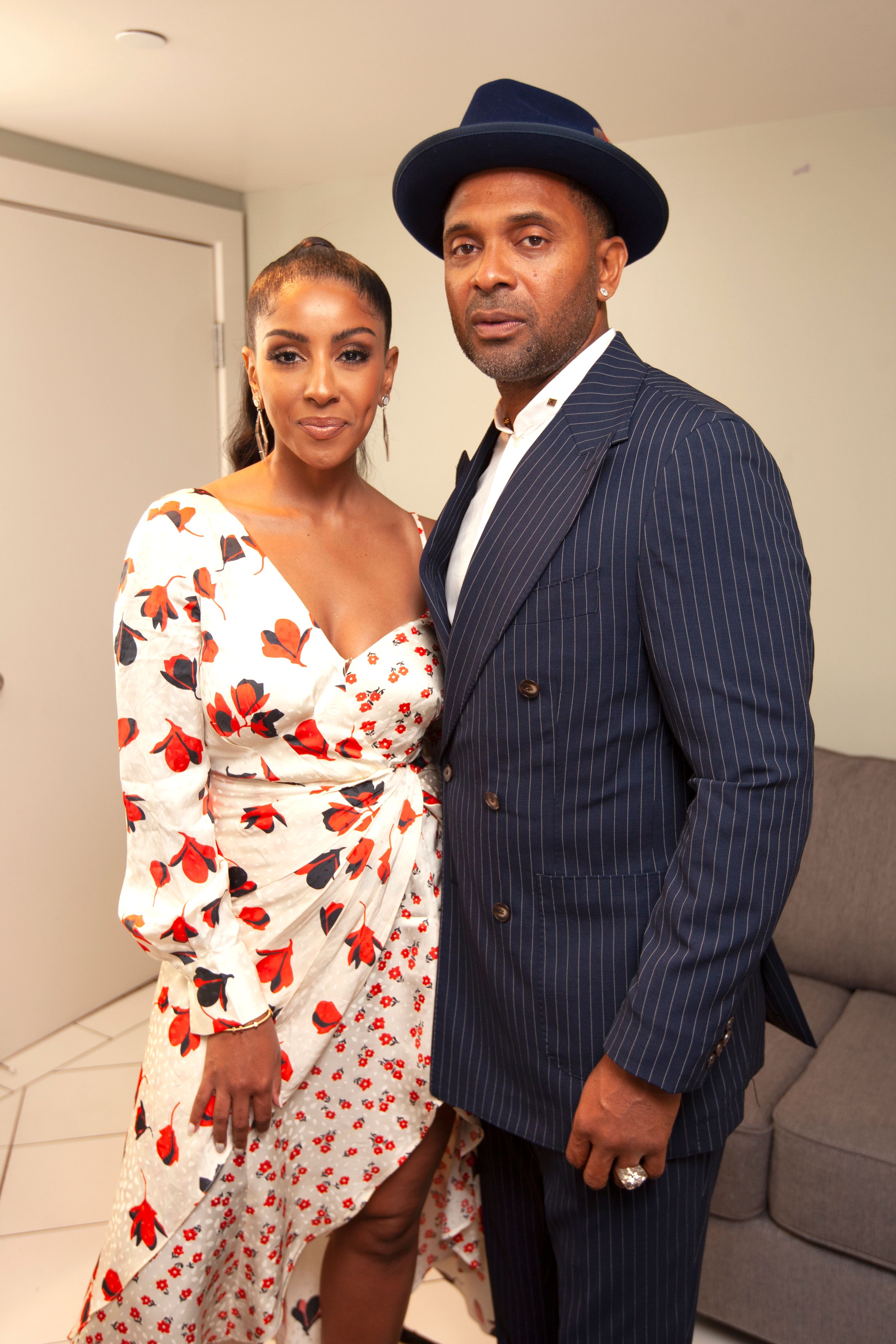 Even before Epps's marriage had been legally annulled, he and his new girlfriend started sharing images of each other on social media. Judging by their smiles and posts, it was clear the pair were happy.
In May 2018, the couple announced their engagement on their respective Instagram accounts. They finally tied the knot in June 2019, and below we get to know a little bit more about Robinson.
A TV PRODUCER
Robinson works on the Oprah Winfrey Network (OWN) where she is a producer for the reality show, "Iyanla: Fix My Life." She's also worked as a producer for shows like "Just Keke," "Paternity Court," and "Sex Box."
She's been working in the television industry for more than seven years and she got part of her experience working with Telepictures and MGM. Epps' wife has won an NAACP/Image Award for her work.
GROWING UP & STUDYING
Her father sadly passed away before she was born. Her life experiences while growing up helped her to connect with the subjects of the shows she produces. 
Robinson wanted to be a news anchor when she was a child. She graduated from Whitney M. Young Magnet High School before earning a bachelor's degree in broadcast journalism at Columbia College in Chicago.
After working as an intern at NBC's investigative unit while studying in college, she realized she didn't want to work in the investigative broadcast field and went to Costa Rica where she got a degree in Latin American history and journalism from Universidad de Veritas.
HOW SHE GOT HER DREAM JOB
When she was 21, she was working for Judge Mathis, but she wanted to create her own television show. She ended up pitching "It Girl Chicago" to a friend of hers who worked at OWN.
Her concept had three different companies wanting to work with her. She ended up choosing to collaborate with Candi Carter, who worked with Winfrey and was the executive producer of "The View" in 2018, and that was when her career took off.
THE "KYRA AVE" TALK SHOW
In 2011, Robinson was hosting her own internet talk show on YouTube. On September 16, 2011, she was interviewed by host Ahmed Gordon on the "Big Med" show where she announced her new venture.
Besides the internet talk show, the television producer also spoke about the launch of her website called KyraAve.com. The show, which doesn't exist on YouTube any longer, allowed her to interview celebrities and build her online profile.
HER WEDDING DAY
The television producer, who is now a mother to Indiana Rose Epps, married Epps in a private ceremony in Newport Beach, California. The special occasion was attended by other famous celebrities like T.I. and Tiny, Doug E. Fresh, and Snoop Dogg.
The stars all flew out to attend the festivities. In some social media photos and videos, fans got to see how the couple celebrated their wedding day with Epps opting for a black suit for the event.