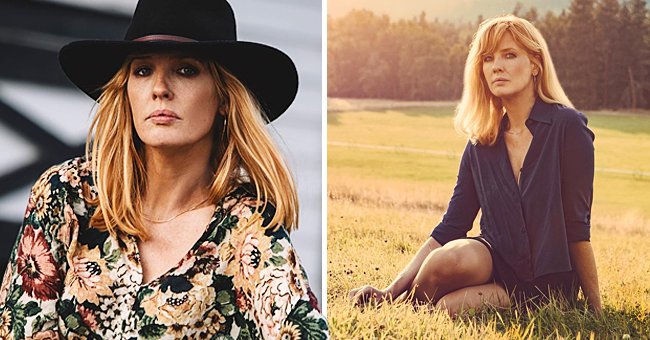 Instagram.com/yellowstone
See 'Yellowstone' Character Beth Dutton's 7 Best Outfits from the First 3 Seasons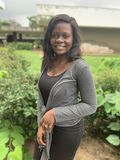 Beth Dutton is one of "Yellowstone's" sassiest characters, but what's more, is that she is a style icon in her own right. Here's a look into her top 7 outfits so far, from season one to three.
Not only is Beth Dutton one of "Yellowstone's" fiercest characters, but the actress is also described as fabulous, beautiful, and breathtaking by viewers of the show.
This is not far from the truth as Beth has registered herself as a style icon in the series. From season 1-3, she has effortlessly pulled off some great outfits. Here is a look into some of her iconic looks so far.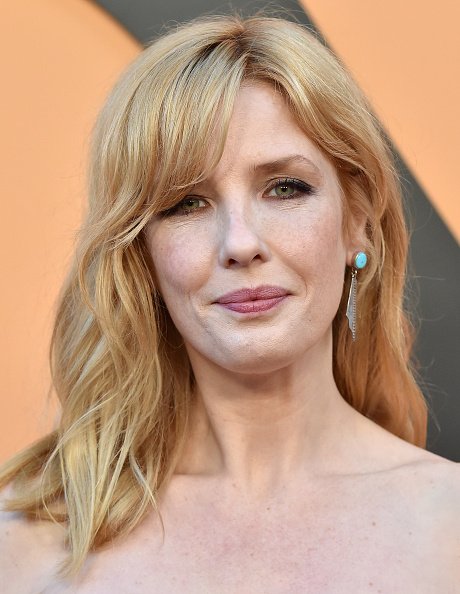 Kelly Reilly at Lombardi House in Los Angeles on May 30, 2019. | Photo: Getty Images
BETH IN FLORAL
In season 3, Beth rocked a strapless floral dress in the episode where she got engaged to Rip Wheeler. Taking to Instagram, the official page of the show shared a photo caption that asked if fans had recovered from the proposal.
Beth's tight-fitting dress showed off her gorgeous cleavage while striking a pose with Wheeler, who rocked a black shirt and matching jacket. She accessorized with a gold necklace while letting her blonde hair fall over her shoulder.
BETH DUTTON: COUNTRY QUEEN
For episode 9 of season 2, the character went country style with a pair of jeans, a cowboy hat, and a matching jacket. Photos shared from the episode were captioned:
"From an eventful trip to a boutique to a heart-wrenching moment in a field, the dynamic between Monica and Beth shifted in episode 9."
While one of the images saw her and Monica kneeling next to each other in an open field, the second slide showed Beth giving her sister-in-law a warm embrace.
A BLACK AND WHITE QUEEN
Another episode of season 2 saw Beth donning a patterned dress. Some pictures shared on Instagram showed her striking fierce poses while sporting a straight face.
Beth's outfit was a tight-fitting button-down dress with short sleeves. She accessorized with a pair of earrings while styling her blonde hair to complement her dressing.
Season three ended on a suspenseful note, with many wondering whether she is alive or dead.
PRETTY LADY AT THE BAR
In celebration of St Patrick's Day in 2019, "Yellowstone's" official Instagram page referenced a scene where Beth was seen sitting alone at a bar. In the caption, the page wished its fans a Happy St Patrick's Day.
In this scene, Beth donned a tight-fitting patterned dress with three-quarter puff sleeves. Though she was captured with her back to the camera, she was clearly slaying her outfit once again.
LOVE IN A FIELD
Beth might be a fan favorite, but there is no denying that her romance with Wheeler characterizes her. In a scene from season 2, they were captured engrossed in a deep conversation while standing in a field.
For the scene, Beth rocked a blue shirt paired with a tight-fitting blue skirt. She accessorized with a lovely necklace while rocking her signature blonde hair.
LADY WITH THE FUR
Beth took a cue from the 70s when she rocked a burnt orange fur coat in season 2. A picture capturing her with the edgy outfit was shared alongside a note that advised fans to kit uo for the cold.
The picture saw Beth confidently sitting in a brown chair while holding a glass of whiskey to her mouth. With the pose and the outfit, this star character stole the show.
FIERCE COUNTRY LADY
In celebration of International Women's Day in 2019, Beth received a shout out from the official Instagram page of "Yellowstone." The picture was captioned:
"We can't let #InternationalWomensDay pass by without shouting out our fierce women: Beth Dutton……"
In the picture, Beth donned a floral outfit with a few buttons left undone. She accessorized with a black cowboy hat while striking a fierce pose.
Over the run of three seasons, Beth, played by Kelly Reilly, has warmed her way into the hearts of many. Season three ended on a suspenseful note, with many wondering whether she is alive or dead. However, whatever the case may be, viewers can hold onto their favorite memories of Beth, including her many iconic fashion statements.
Please fill in your e-mail so we can share with you our top stories!