Thomas Ravenel Welcomed a Third Child at 57 — Discover His Personal Life
TV personality Thomas Ravenel, best known for the reality show "Southern Charm," welcomed his third kid at 57. He is currently engaged to Heather Mascoe, the mom of his youngest child.
Born in August 1962, Thomas Ravenel has been involved in the real estate business since the 80s when he earned a bachelor of science degree in Business Administration from the Corps of Cadets at The Citadel.
In 1992, one year after receiving his MBA from the University of South Carolina, Ravenel founded a commercial real estate development company called Ravenel Development Corporation.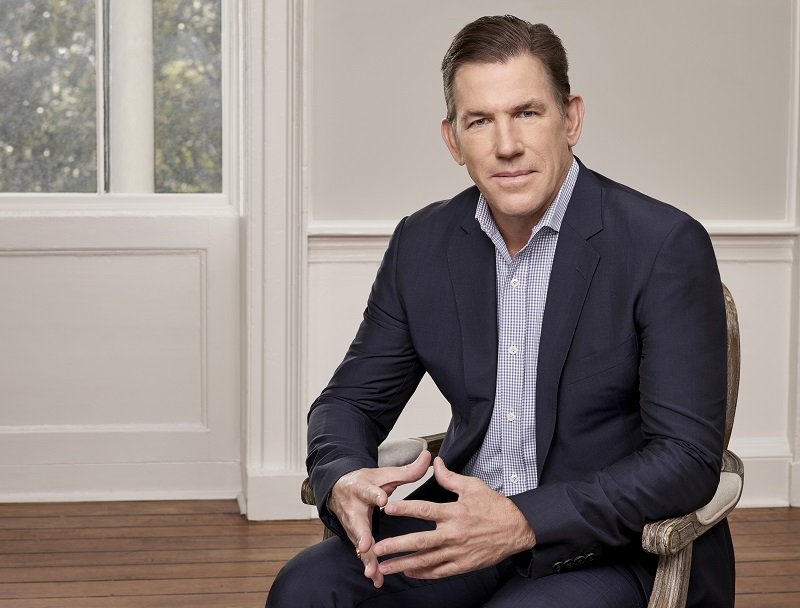 THOMAS RAVENEL'S CAREER
From that point on, his career has never ceased to impress, as he has been making a name for himself between Atlanta and Charleston.
Things got significantly better for Ravenel in 2006 when he was elected statewide to serve as the State Treasurer for South Carolina. He stayed in that position for six months, between January and July 2007.
Thomas Ravenel's career skyrocketed in 2014 when he became one of the major cast members of the Bravo reality TV show "Southern Charm," which chronicles the personal and professional lives of seven Charleston socialites.
Professionally, Ravenel has undoubtedly succeeded. However, his personal life has been making the news in the past few years for different reasons.
In 1995, Ravenel married his first and, so far, only wife, Mary Ryan. Only 13 months later, the former couple parted ways, finalizing their divorce process in 1998.
During their time together, they didn't have children, and, at the moment, the details of Ryan's life are scarce as she decided to live away from the spotlight.
RELATIONSHIP WITH KATHRYN DENNIS
Years later, Thomas Ravenel and Kathryn Dennis, who also appears in "Southern Charm," started a relationship, and nowadays, they have two children, daughter Kensington and son St. Julien.
Although they were together for years and even share kids, they never tied the knot. In mid-2016, they announced their separation, something that didn't really shock the show's audience as their on-again, off-again romance was portrayed in the TV series.
[Ravenel and Mascoe's] relationship has been far from perfect.
According to Dennis, she was convinced that her relationship with Ravenel had to end after St. Julien was born. Initially, he seemed very excited about everything as he even talked about marriage in the hospital.
Sadly, Ravenel "just flipped a switch," so Dennis realized that her children were more important than how she felt about Ravenel and their relationship, so they parted ways for good.
In November 2019, the former couple made headlines after settling their years-long custody battle. They are currently sharing joint legal and physical custody of their two kids, but Ravenel has primary legal custody.
Ashley Jacobs and Thomas Ravenel started dating after he and Dennis parted ways. The former couple met at a bar in May 2017 and hit it off right away. Jacobs stayed by Ravenel's side even when he was accused of sexual assault.
However, in August 2018, Jacobs supposedly told podcaster Kate Casey that she and Ravenel had split. Jacobs herself confirmed their separation weeks later.
THOMAS RAVENEL'S SON
In July 2020, Thomas Ravenel and his new girlfriend, Heather Mascoe, made headlines after welcoming Jonathan, their first child together (his third). It is important to point out that he was 57 at the time.
Their relationship has been far from perfect, as well. In fact, when the boy was born, Ravenel and Mascoe were not together anymore.
Months later, he admitted to being ready to walk down the aisle with Mascoe. He went as far as to confess that he didn't need a prenup for the wedding.
So far, it is still unknown when Thomas Ravenel and Heather Mascoe are tying the knot. One thing is certain: Ravenel has already introduced his newborn baby to his two oldest children, and they seem thrilled about their sibling.