Bear Brown Reconciled with Ex-fiancée after Seeing Baby Son — inside His Personal Life
Bear Brown and Raiven Adams have had trouble carrying on their relationship. After a torturous period of fighting in court for their baby's custody, they seem to have found the time to start over.
Bear Brown, 33, is one of seven children of Billy and Ami Brown, a family known for their television show "Alaskan Bush People." Since he was little, Bear has been happiest in the forest. His job was to hunt to feed his family, something he was very good at.
At his brother Gabe Brown's wedding, Bear met Raiven Adams, 23. She was there to help her mother, Kassy Michelle, who had been hired as a photographer to cover the event.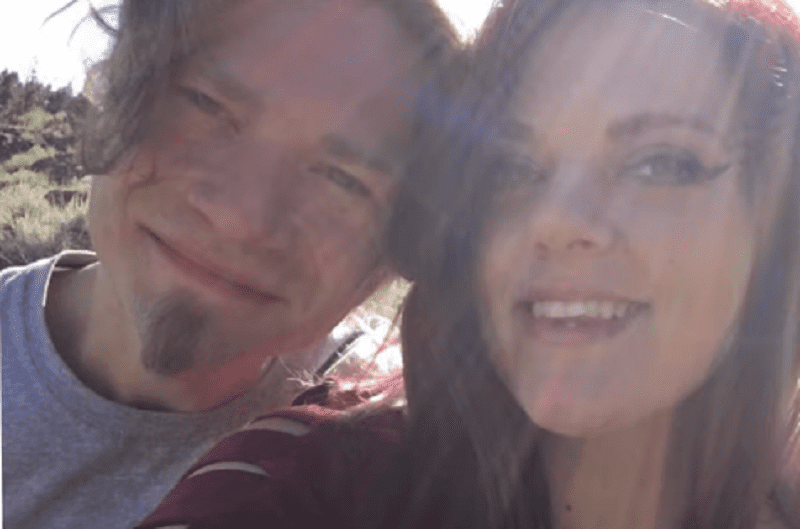 A quick courtship was followed by an engagement announcement and, a few weeks later, the breakup. But everything seemed resolved when a couple of days later, Raiven announced her pregnancy.
This couple was the center of attention for months because of the exchanges and arguments between them. When their son was born, they still had not managed to reach an agreement.
WHO IS RAIVEN ADAMS?
Raiven Adams is a young woman who followers don't have much information about. Photographs of her as a model can be seen on her mother's professional Instagram account, and it is not confirmed that she has worked with other photographers.
Raiven met Bear at his brother's wedding in 2018, and they became friends. After several months they started dating and got engaged in August 2019. "She is truly the full package. She is beautiful in every sense of the word, inside and out," Bear said about his then-fiancé.
BREAKUP
Unfortunately, just two weeks after their engagement, the couple announced their breakup. In an exclusive interview, Bear explained that the two made the difficult decision to break off their engagement.
The TV star also said that she was an excellent person and that he would always take care of her as they would remain friends. "Sometimes people are better as friends, and that's perfectly okay," Bear added.
BACK TOGETHER
Less than a month after announcing their breakup, Bear confirmed that he and Raiven had decided to give themselves another chance as a couple. With a video posted on his Instagram account, the reality star broke the news to his followers.
He explained that after being apart for some time, they realized that they still had strong feelings for each other. They also appreciated all the support that their fans had given them, especially during a difficult time.
EXPECTING TIME
In September 2019, Bear posted on Instagram that he and Raiven were expecting their first child together, just two days after announcing the breakup of their engagement.
They re-engaged, thinking they were doing the right thing for themselves and the baby on the way. However, they again suddenly ended the engagement and announced that they are co-parenting their baby boy.
PREMATURE BIRTH AND LEGAL BATTLE
In March 2020, Bear posted that he did not know of his son's birth until two days later. The baby, River, arrived prematurely and had to be hospitalized. During that time, both parents became embroiled in a legal battle for custody.
Bear took a DNA test, saying that he was not doing it to prove that he was the baby's father because he knows that without a doubt. According to him, he was only trying to establish his rights legally.
WHY DID THEY BREAK UP?
In the months that passed, Raiven claimed that he had been mentally and physically abusive and that she feared for his safety. However, Raiven added that she was trying to reach her son's father to notify him of the early birth of her firstborn.
After River Brown's birth, custody disputes were taken to court, and with it, sour words were traded back and forth. Raiven filed for a restraining order against Bear, accusing him of having been abusive.
TOGETHER AGAIN
Although they exchanged strong words, Bear fell completely in love with his son when he held him for the first time in September 2020. This euphoria of being a father has led him to talk to Raiven again and give themselves another chance.
Bear had not met his son in person because of his problems with Raiven and the attendant social distancing and limitation of movement from the Covid-19 pandemic. Hopefully, this time, they stay together for real.