Michael B Jordan Started Acting in 1999 — People's Sexiest Man Alive's Rise to Fame
Michael Bakari Jordan has been building his career with intense and interesting roles. Although he loves acting, he is focused on forging a path for the people of his generation.
The talented actor began his career in his childhood, encouraged by his parents, who wanted him to be busy and off the streets. Jordan was born on February 9, 1987, in Santa Ana, California. At just two years old, the future star and his family moved to the East Coast.
The actor grew up in Newark, New Jersey, in a neighborhood where controlled substances and robberies were an everyday occurrence. When he was ten, he started working as a model for newspaper advertisements with his parents' support.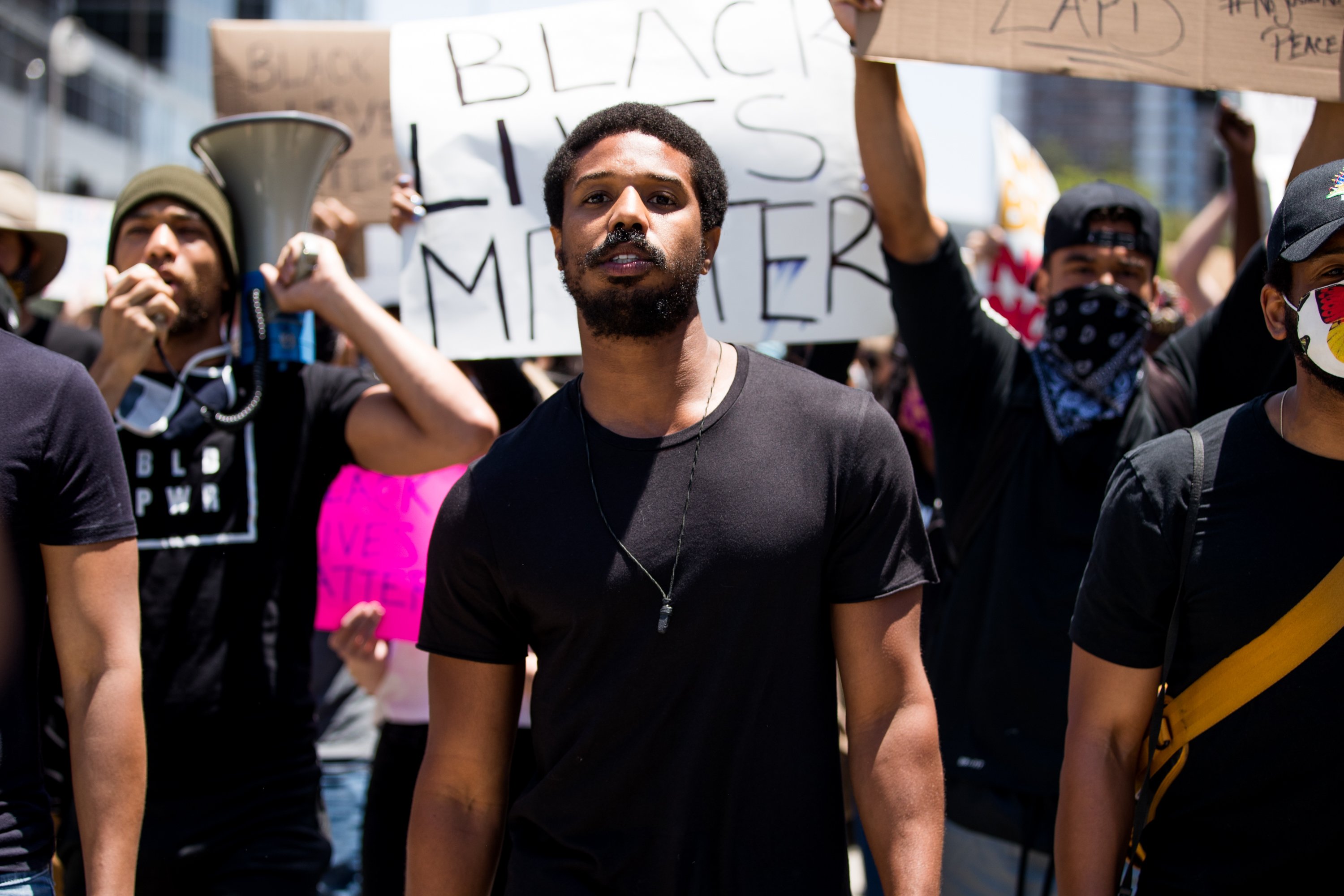 During that time, Jordan also participated in TV commercials and auditioned for television shows. His first role, a small part, was on "Cosby," and then came a better opportunity on "The Sopranos," where he appeared in three episodes.
Jordan then had the lead role in "Hardball," with Keanu Reeves and Diane Lane, a film that got the attention of the creators of "The Wire." In the series, Jordan proved that he was a promising young actor, gaining recognition from the public and the industry.
CAREER IN TRAINING
Following the success of "The Wire," the actor continued to receive offers to work on other projects, which kept him busy for the next several years. He worked three years as a regular on the soap opera "All My Children," earning three NAACP Image Awards for Outstanding Actor in a Daytime Drama Series.
He also made appearances in other series, such as "CSI," "Law & Order: Criminal Intent," and "Cold Case." His most prominent work was in the series "Friday Night Lights," where he played star quarterback Vince Howard.
A TRUE STORY
Jordan later received a proposal to star in the biopic "Fruitvale Station." The film tells the story of Oscar Grant, a young African American assassinated by a policeman while he was in the Oakland, California subway station.
The film is based on a true story and was brought to the screen by director Ryan Coogler. In addition to that performance, Jordan also appeared in the films "The Chronicle," "Red Tails," "That Awkward Moment," and in "Fantastic Four" as the Human Torch.
A HOLLYWOOD STAR
In 2015, Jordan joined Sylvester Stallone in the "Rocky" franchise film, "Creed," playing Adonis Johnson, Apollo Creed's son. For this project, the actor trained for a year and maintained a rigorous diet.
Three years later, he reprised the role of Adonis in "Creed II," a film in which his character faced the son of Ivan Drago, the Russian boxer who led Apollo to death in "Rocky IV." These movies cemented his place as a Hollywood star.
MASSIVE SUCCESS
After spending time off-screen, Jordan returned to star as the charismatic supervillain Erik Killmonger in the Marvel Cinematic Universe film "Black Panther," opposite the hero played by his friend, Chadwick Boseman.
This film's box office success, with a predominantly African-American cast and a theme centered on an African country, was an international surprise that shattered stereotypes.
PRODUCTION COMPANY
Jordan has made it clear that he does not want to be just an actor. He also wanted to be a producer and created his own production company, Outlier Society. There, he swore to integrate the Inclusion Rider, a clause that promotes diversity among actors and crew members.
This way, Jordan makes sure all who work with his company have as much opportunity as possible to do so as equals in the face of blatant discrimination still present in the industry.
SEXIEST MAN ALIVE
This strange year brought Jordan a new recognition, adding to an already long list for his 32 years. In addition to a 2018 Emmy nomination for his work on the HBO series "Fahrenheit 451," People magazine has recognized him as 2020's Sexiest Man Alive.
Jordan has taken his new title with a sense of humor. He has commented that his grandmother, aunts, and mother are definitely very proud of the award, as are the rest of the women in his family.