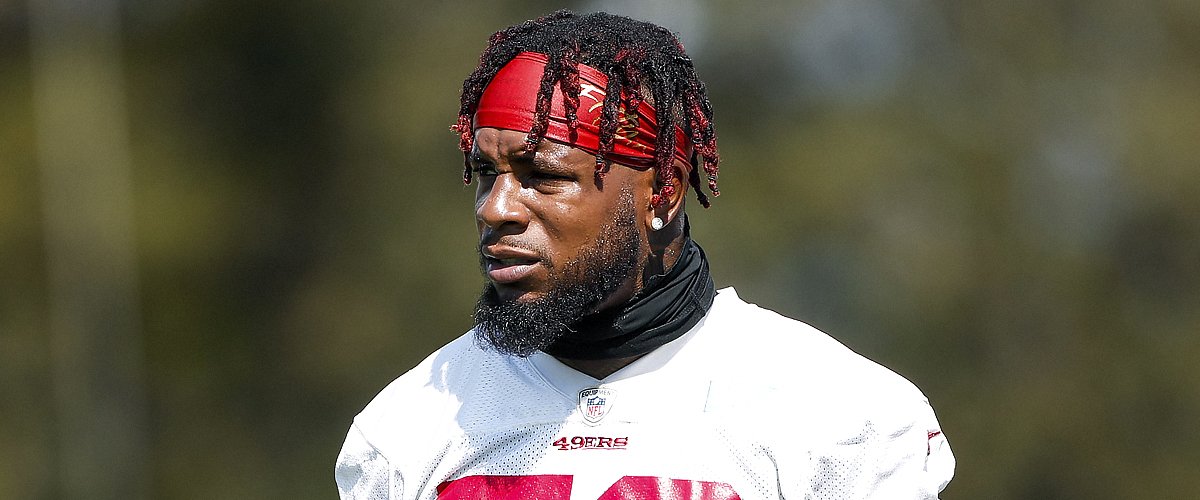 Getty Images
Kwon Alexander Went through the Loss of a Brother — Facts about the New Orleans Saints Star

Kwon Alexander has stood out for his strength of character and unwavering commitment to his team. In painful and difficult circumstances, he has given everything for those he loves.
The player, 26, is an American football linebacker for the New Orleans Saints of the National Football League (NFL). He began his playing career at Louisiana State University, where he studied sports administration. He also played with the Tampa Bay Buccaneers and San Francisco 49ers.
The player was born on August 3, 1994, and his parents are Peaches and Broderick Taylor. Alexander has a son who is his inspiration and to whom he dedicates all his love. The father takes to Instagram to share photos with his beloved son.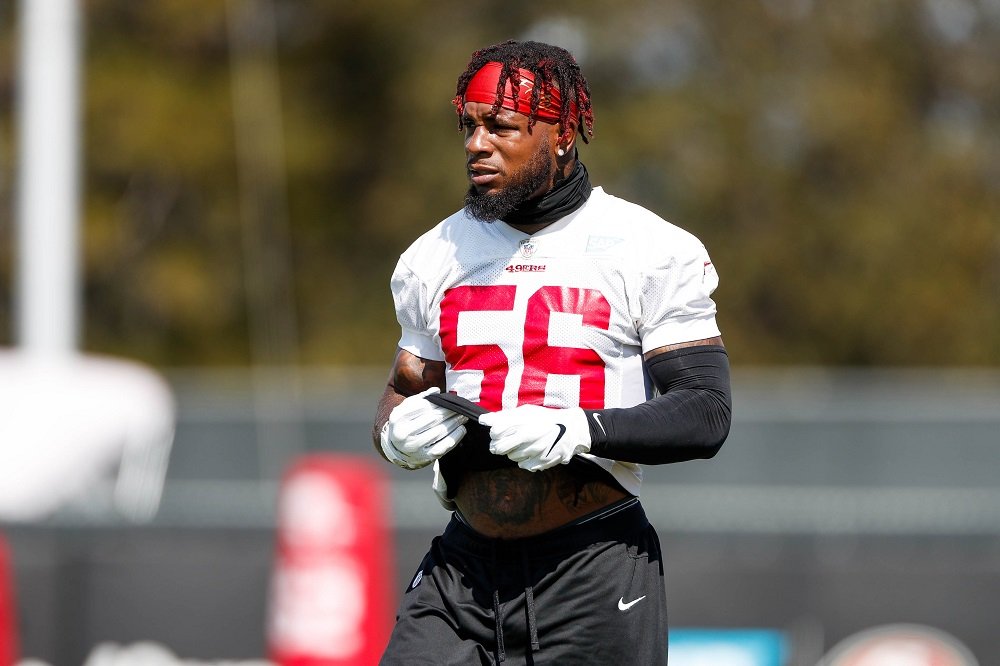 Kwon Alexander during practice at Levi's Stadium in Santa Clara, California, in August 2020. | Image: Getty Images.
One of the most recent images the player shared of his son showed the little one striking different poses while standing on the bed. The boy wore a green flannel set and sported curls similar to his father's. Alexander wrote:
"Bruh if this ain't me [I don't know] who it is. Missing you baby boy! Daddy love you! So much energy ‼️ My son Set The Tone every time."
PROMISING BEGINNINGS
Alexander began playing soccer in high school, where he participated, standing out for his defense, although he lost almost the entire 2010 season due to a knee injury.
During his college years, Alexander played for Louisiana State University for three years, after which he decided to drop out in his senior year and opt for the 2015 NFL Draft. Although he completed all the tests and had all the necessary skills, it was in the 4th round that the Tampa Bay Buccaneers selected Alexander.
PROFESSIONAL CAREER
His career with the Tampa Bay team was quite successful; for the second season, he finished in fourth place in the tacklers ranking. In the 2018 season, he was left on the bench due to an injury during week 7.
In 2019, the player landed a million-dollar four-year contract with the San Francisco 49ers. Unfortunately, he had a chest injury and was put on the reserve from which he came out in January 2020 when he resumed his training with the team.
TRAGEDY HITS
During the 2015 season, the player suffered a severe blow that could have put him out of the game for a while. Before playing in a Tampa Bay Buccaneers game against the Falcons, Alexander received terrible news from home.
His younger brother, Broderick Taylor II, aged just 17, had died after being shot in the neck in his hometown of Anniston, Alabama. The team manager suggested he leave the game to go support his family, but he chose to stay and play.
TRIBUTE TO LOVE
Alexander admitted that the game was very strange. Although he wanted to be with his family and cry out his pain, he decided to stay because his brother loved seeing him play and always supported him.
For him, staying and playing was a matter of honor. To honor his brother, he dedicated the game to him. During each play, Alexander said he felt his brother's presence, strengthening him to finish the game. After the game, the player felt the weight of the tragedy that hit his family.
COMFORTING HIS PARENTS
After the game was over, Alexander joined his parents for his little brother's funeral. As a tribute, he brought the ball he played and the shirt he wore during the game and placed them inside the coffin.
He and his parents were grieving together, supporting each other as a family. Alexander Sr. said that his son was amazing and that watching him play after losing his little son was very special and helped him get rid of all the madness, as it was very emotional. His children were very close, and the pain of the family is immense.
Please fill in your e-mail so we can share with you our top stories!