Tori and Zach Roloff Celebrate Their Daughter Lilah's 1st Birthday — See Pictures
A milestone birthday came around for Zach and Tori Roloff's daughter Lilah, and her reality star mom opened up about the special day, sharing what it meant to her. 
The youngest member in Tori and Zach Roloff's family just turned 1, and Tori excitedly shared the celebrations, which began before her birthday, with fans on social media.
Ahead of Lilah's birthday, the "Little People, Big World" reality star jokingly warned that her fans might have to endure "girlsy spam" in the future, as they made sure to document the day thoroughly.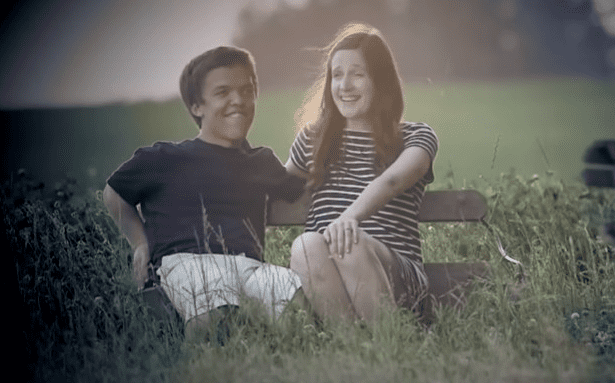 PRE-BIRTHDAY CELEBRATION
The day before Lilah's birthday, mom Tori expressed her surprise that time has gone by so quickly, but the tot's reaction to their "cake smash" surprised her even more, as Tori added:
"She still wasn't a huge fan but she was a good sport! I can't wait to celebrate this girl tomorrow and apologize ahead of time for all the girlsie spam that's in your future!!"
LIVING THEIR DREAM
Zach and Tori tied the knot in Oregon in July 2015. A few months before the couple announced being pregnant with their first child, they spoke about the family life they envisioned. Excited for the future, Zach said:
"We have plans. We want a family. I would love four or five kids. I want a little pack. Right now, we're just kind of [like], if it happens, it happens."
With Jackson's birth in May 2017, the Roloff's became a family of three, followed by Lilah joining the family in November last year. And already, dad Zach and this daughter are twinning in matching Adidas sneakers while Jackson eases into big brotherhood. 
Tori described it as the "best" feeling in the world.
BIRTHDAY CELEBRATION
On November 19, Lilah turned 1, and mom Tori paid her the sweetest tribute alongside a slideshow of pictures taken of the tasty treats, decor, and adorable floral onesie Lilah wore for the occasion.
Wishing her "Lilah Bean" a happy birthday, Tori gushed about her daughter's resilience and ability to adapt. Loving her daughter beyond measure, Tori described it as the "best" feeling in the world, being able to make her happy. A gift she is grateful for every day.
Tori completed Lilah's look for the day with a pair of black-rimmed glasses, a new accessory the tot adapted to without much fuss. Although the same could not be said for Zach and Tori Roloff, who initially had "mixed" emotions about the process.
Lilah has a lazy eye and hoping to avoid actual surgery, the 1-year-old got fitted with a pair of corrective glasses with frames in various colors, to help the medical issue in a non-invasive way.