Safaree & Erica Mena's Baby Safire Wows Sitting in Cozy Armchair in a Black Robe & Matching Bow
Rapper Safaree recently blew his fans away with a breathtaking and adorable picture of his nine-month-old daughter, Safire Majesty, all dressed up for a photoshoot.
Just days after his infant daughter's official debut on social media, rapper and reality star Safaree Samuels recently stunned his fans with yet another glimpse at the incredible beautiful baby. The rapper shared a stunning picture of his little girl and captioned it:
"Cute beyond words! Who gave my lil @safiremajesty Starbucks 😇 thank you @willowmintprops for this boujie set up 🙏🏾❤️ 📸."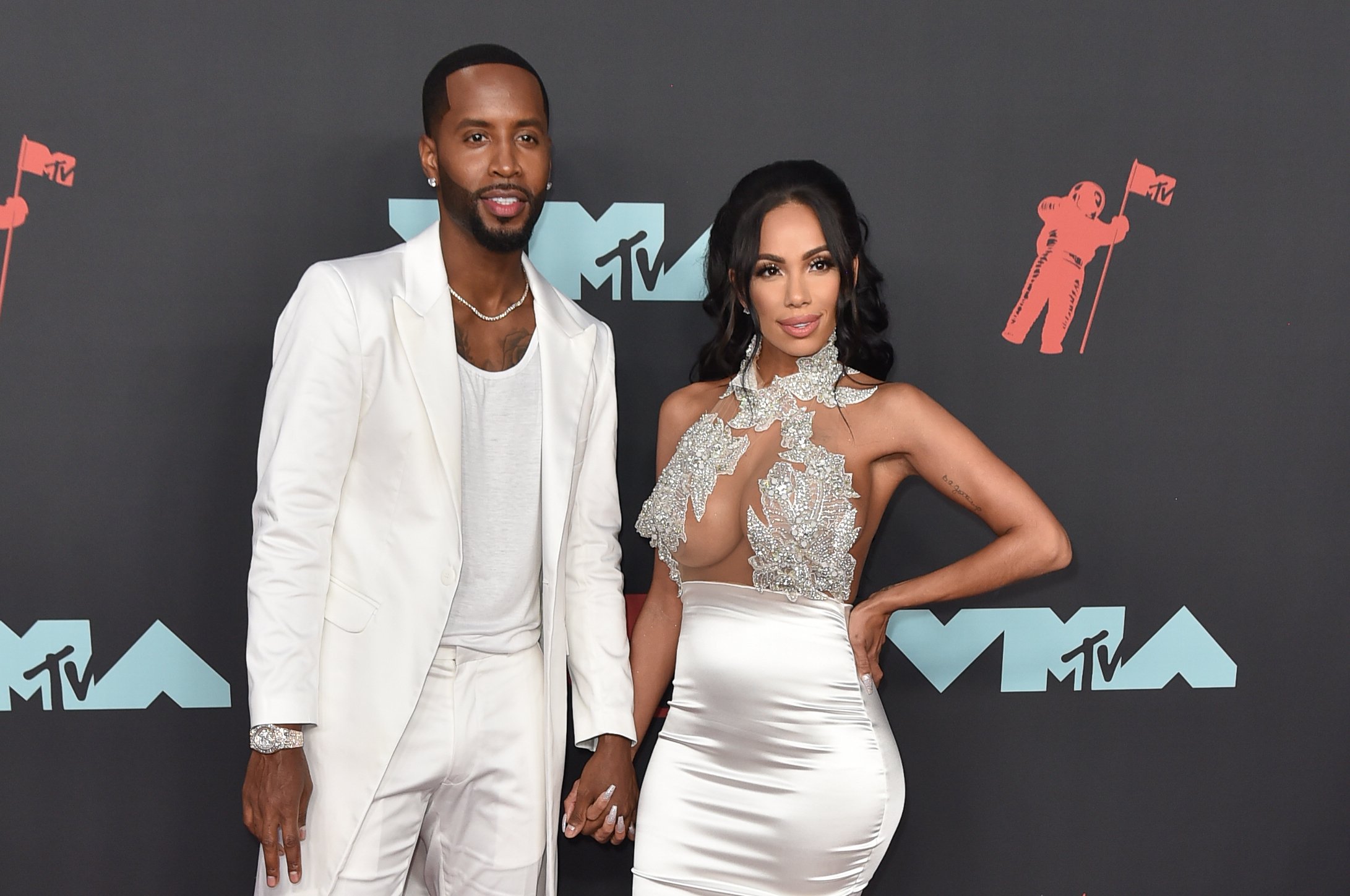 The doting dad also thanked his wife, reality star Erica Mena, for making sure that they got to capture all the precious moments like this one. He bashfully admitted that fathers seldom thought of doing that.
The precious picture in question showed their nine-month-old baby girl, Safire Majesty, all dressed up in a fancy black robe as she majestically sat down in a cozy armchair. In one hand, Safire held a fake miniature Starbucks cup while she crossed her legs.
Sitting on her wispy dark curls was a matching black bow. The little lady accessorized with simple but classy pearl earrings. All around her were designer-inspired props featuring pearl necklaces, miniature high-heeled shoes, and books.
The young beauty clad in all-black stole the show with her perfect angelic face and smile. Samuels' fans and followers rushed to the comments to gush and dote on the little angel, stating that she simply looked too adorable.
Mena and Samuels' adorable mommy and daddy posts came right around the time that they both sparked divorce rumors on social media.
Samuels' loving daddy post came just days after his wife posted Safire's first official reveal since they welcomed her early in February. The little one's introduction to the world was just as sweet as her designer-inspired photoshoot.
Mena shared two pictures of Safire looking perfect in an adorable animal-print long-sleeved shirt with matching pants and bow headband. The loving mom captioned the photo:
"The BEST part of 2020 🌹 My Safire Majesty."
Looking wide-eyed and away from the camera, Safire's beauty was more than enough to send Mena's fans into a baby fever frenzy. In just days, the post garnered almost thirty thousand comments, all of which melted at how perfect the little one is.
Mena and Samuels' adorable mommy and daddy posts came right around the time that they both sparked divorce rumors on social media. 
The rapper reportedly shared a shady Instagram post in which he deemed himself a bachelor and tagged "divorce court." Safaree eventually changed the caption of the post to a date and time stamp, possibly insinuating the time of his music release.
Mena also allegedly responded to her husband's shocking claim with a post of her own. She put up a sultry picture of herself with a cryptic caption advising her followers to do whatever they want as long as they are happy. 
While fans remain unsure of where Safaree and Mena stand with each other, it is clear that they both love their little one very dearly and will do anything for her.