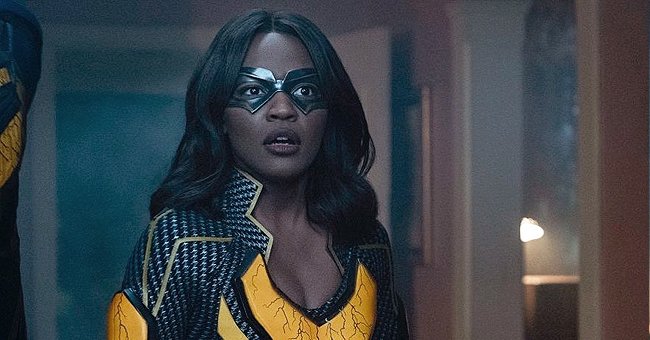 instagram/chinamcclain
China McClain Gets Emotional as She Opens up about the Ending of 'Black Lightning' & Her Career

China McClain recently shared a video on her Instagram where she talked about the end of her show, "Black Lightning." The young star was incredibly emotional as she opened up about the next chapter in her life.
China Anne McClain rose to fame as a Disney tween, and her fame has been constantly on the rise, with movie credits such as Tyler Perry's "House of Payne," and Disney's "Descendants 2."
In an emotional video posted to her Instagram, the actress opened up to her fans about the ending of her most recent show, "Black Lightning," why she chose to leave the show even before the cancellation was confirmed, and her future plans.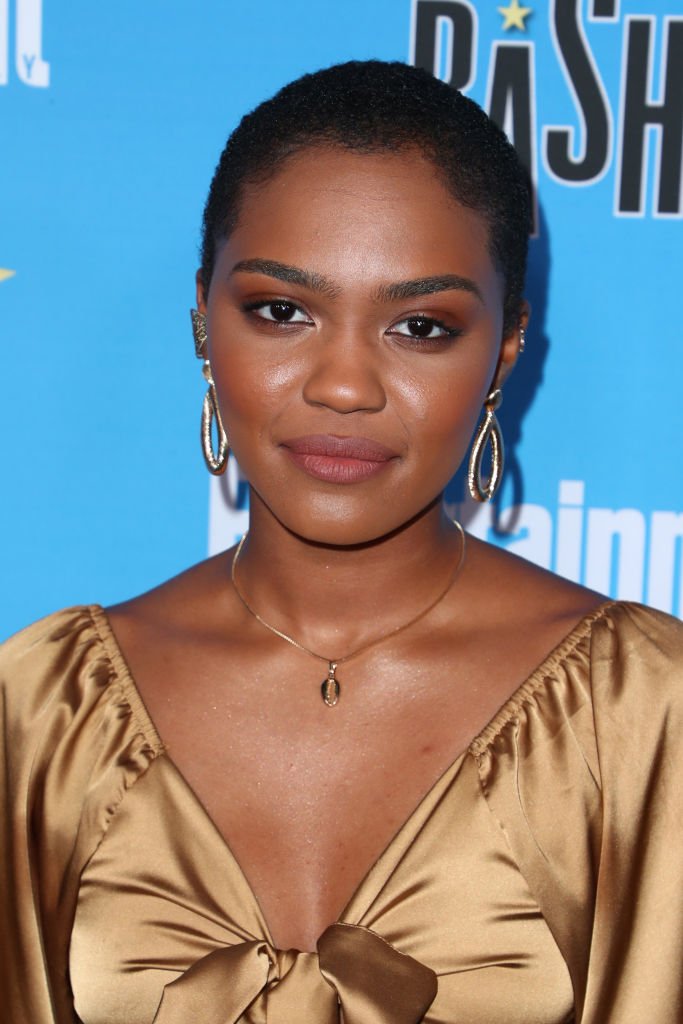 China Anne McClain at the Entertainment Weekly Comic-Con Celebration at Hard Rock Hotel San Diego on July 20, 2019 in San Diego, California. | Source: Getty Images
Seated on a cream couch and wearing a black and cream hooded sweater, McClain admitted that she had already made the decision to
leave the show
. She
explained
:
"I am doing God's work now, and that is all I'm doing...I don't know why I was wasting time before...There's only one truth, and I'm gonna live in that truth until I die."
McClain began to cry as she explained how over the quarantine period, things had changed in her life and she had begun to see more clearly. She said that she felt that Hollywood and all the things that people coveted were just an illusion, which hurt her to watch.
McClain confirmed that she would be pursuing her production company with the goal of providing content that would champion change and representation in an industry that she feels no longer has passion and spirit.
"I'm done teeny bopping around here," she continued, as she explained how God was moving her to do greater things than just her appearance on "Black Lightning."
In her candid revelation, McClain also clarified that there was no bad blood between herself and the "Black Lightning" show or the networks, naming the CW network president Mark Pedowitz, Warner Bros president, Peter Roth, among others.
She also asked her fans to support producer Salim Akil and her co-star Jordan Calloway whose spinoff "Painkiller" is underway.
The "A.N.T. Farm" actress also addressed her fans, explaining that some of her more recent videos about God were inspired by her relationship with God and what she felt was being asked of her.
*
McClain's declaration that Hollywood is just an illusion comes after the actress' long career in the film and music industry. As a child of two talented musicians, McClain began singing before discovering her love for film.
She landed her first acting gig when she was just five years old, then later appeared in several Disney shows before she landed her lead role in "A.N.T. Farm" and later, "Descendants 2."
By the time McClain was cast as Jennifer Pierce, aka "Lightning" in "Black Lightning," she was already a household name along with her talented sisters, Sierra Aylina and Lauryn Alisa McClain.
The beautiful young actress declared at the end of her 13-minute video that she will be returning soon. Fans in the comment section showed overwhelming support for her decision and anticipation for what the actress has in store in the future.
Please fill in your e-mail so we can share with you our top stories!