Kareem Abdul-Jabbar Converted to Islam Decades Ago — inside the NBA Legend's Religious Journey
NBA legend Kareem Abdul-Jabbar, the league's all-time leading scorer, is Muslim and once said the Islamic faith is often misunderstood and under attack in the States.
Born Ferdinand Lewis Alcindor Jr. in April 1947, Kareem Abdul-Jabbar started attracting everybody's attention while in high school, not only because he was the tallest kid in his class but also the most dominant on the basketball court.
Abdul-Jabbar was so tall that he could already dunk a basketball when he was an eighth-grade student, which is why he led the Power Memorial Academy's team to 71 wins in a row and three city titles.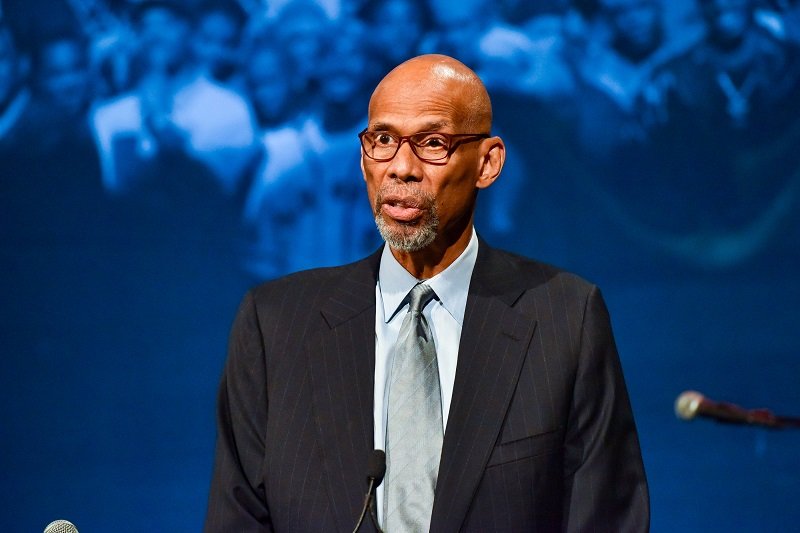 KAREEM ABDUL-JABBAR'S NBA CAREER
As expected, he didn't have any problems finding a college to study at, and he ended up enrolling at UCLA, where he kept dominating the game and led the Bruins to three national championships.
In 1969, Abdul-Jabbar was drafted by the Milwaukee Bucks and was named Rookie of the Year as he finished second in the NBA's top scorers and third in the league's top rebounders.
Fortunately for the Bucks, Abdul-Jabbar's game kept improving, and with the help of Hall-of-Famer guard Oscar Robertson, he led the team to its first (and only) NBA title in 1971.
In 1975, Kareem Abdul-Jabbar was drafted to the Los Angeles Lakers, where his already impressive career skyrocketed. After including Magic Johnson in the team, the Lakers took home five NBA titles.
After playing 20 seasons in the NBA, being named the league's MVP six times, winning six titles, and becoming the top scorer ever with 38,387 points, Abdul-Jabbar retired in 1989.
Following his retirement, the NBA legend stayed close to the game by working as an assistant coach and coach for a few teams and writing books about his experience on and off the court.
People had a hard time accepting Kareem Abdul-Jabbar's conversion to Islam.
KAREEM ABDUL-JABBAR'S FAITH
Kareem Abdul-Jabbar's NBA career is nothing short of impressive, but his religious journey is also exciting, and he has been very open about it.
He revealed that his early awakening came from reading "The Autobiography of Malcolm X" as a freshman at UCLA. After reading the book, Abdul-Jabbar started studying the Quran.
Shortly after the 1971 season ended, when Abdul-Jabbar was 24 years old, he converted to Islam and changed his name. The NBA legend said that his new name was not a change in celebrity brand but a "transformation of heart, mind, and soul."
When Abdul-Jabbar was Ferdinand Alcindor, he was the "reflection" of what White America expected of him. With his new name, which means "the noble one, servant of the Almighty," he became the manifestation of his African history, culture, and beliefs.
PEOPLE DIDN'T LIKE HIS CONVERSION
Sadly, people had a hard time accepting Kareem Abdul-Jabbar's conversion to Islam. He pointed out that some of his fans took his transformation as if he had "firebombed their church" and teared up the American flag.
Some people even believed that Abdul-Jabbar had joined the Nation of Islam, an American Islamic political movement. However, he explained that he never was part of it as he was more focused on the spiritual aspect of his religion.
In his book "Becoming Kareem: Growing Up On and Off the Court," he wrote that his followers didn't want him to mess with their idea of who he was or what he represented to them.
Consequently, he stopped being the "typical American kid" playing a typically American sport after changing his religion and name. Even with all the backlash, he never even considered changing his name back to Ferdinand Lewis Alcindor.
In a 2017 interview, the former NBA player made headlines after saying that the Islamic faith is often misunderstood and "under attack" in the US, which is why raising awareness about it is paramount. He added:
"If you can present the facts in a way that's not threatening and not hostile and show that you have an understanding of what the reality is, people will listen to you."
Nowadays, Kareem Abdul-Jabbar is 73 years old and has not slowed down his career. Apart from writing novels and autobiographies, he participated in 2018's "Dancing with the Stars: Athletes" at 71 years of age. Way to go, legend!