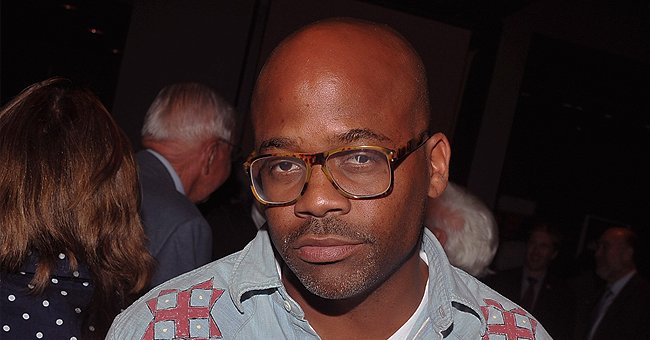 Getty Images
Damon Dash's Daughter Ava Stuns in Recent IG Snaps Rocking a White Crop Top & Jeans

The supermodel-in-the-making doesn't need much to rock a fashionable look while at home, as she recently proved on social media, reminding us why she is taking the fashion world by storm.
20-year-old Ava Dash is one of the two daughters shared by 49-year-old businessman and actor Damon "Dame" Dash and his wife, 46-year-old fashion designer Rachel Roy, and she has grown to be a beautiful and fashionable young lady.
Although Ava shares a professional interest in fashion with her mother, she has started another job in the industry, as a bikini model, already being signed up by the prestigious agency Elite Model Management.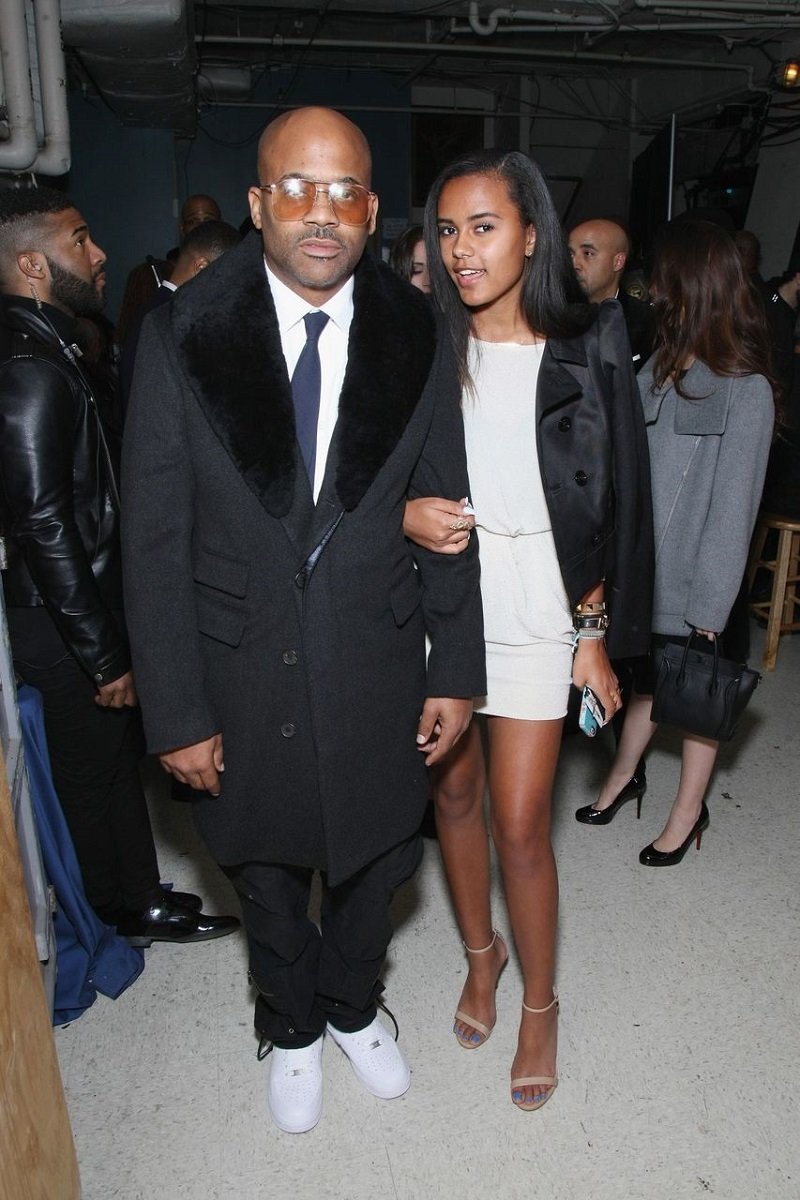 Damon and Ava Dash posing backstage during "The BET Honors" 2015 at Warner Theatre, in Washington, DC, in January 2015. I image: Getty Images.
Ava is certainly a natural when it comes to modeling, not only because of her natural beauty, and the influence of her mother, but also because of the confidence she shows in her day to day life.
On November 19, Ava gave us a glimpse of her self-love and her carefree and homely style with a social media post on which she put her charms on display, proving that she can work wonders with the camera without much effort.
Ava took to her Instagram profile on said date to share a three-image slideshow on which she managed to look like a star wearing only a pair of blue jeans and a white tank top. Flaunting her signature confidence she captioned the post:
"am i really that much to handle(?)"
In the first of three pictures, Ava donned a wide smile as she looked at the camera, and her curls dominated the picture, accompanied by her toned figure that her casual clothes made evident.
Her form-fitting top was cut high enough to leave her fit abs visible, which looked especially good in her light blue drill pants, however barely showing in the snapshot.
In the second photo, Ava shared her more playful and silly side by sticking her tongue out and making a funny face for a closer portrait that gave us a better opportunity to admire her sultry skin.
Ava then switched to her most serious face for the third and final snapshot in the slideshow, on which she gave a severe look straight into the camera lens that immediately captivated the viewer.
The young model received the best responses from her fans and followers, receiving more than 4,000 likes and several loving and praising messages in the comments section of the post.
Ava is the oldest of two daughters of the hip-hop mogul Damon Dash. Not too long ago, he was starting to share his struggle as he came to terms with the fact that his firstborn was already a grown woman.
Back in 2018, when Ava attended her high school senior prom, Damon couldn't resist taking to social media to address his conflicting feelings about seeing his daughter all dressed up for the special night.
Captioning a snapshot of Ava on her way to prom with her date for the night, Damon reflected on how happy he was to see the outstanding woman his daughter had become, and how sad he was to see his little baby become a thing of the past, echoing the feelings of every parent.
Please fill in your e-mail so we can share with you our top stories!