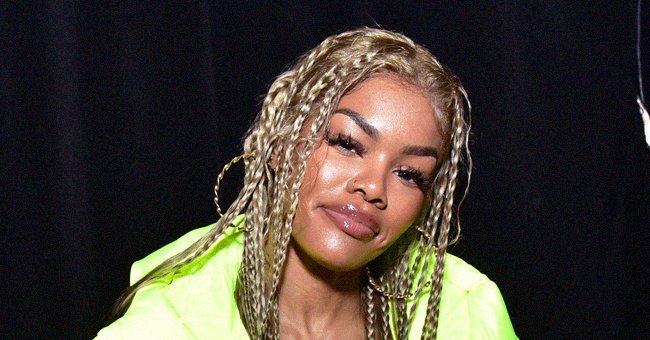 Getty Images
Teyana Taylor's Husband & Daughter Show off Their Braids & Adorable Look-Alike Smiles (Photo)
Teyana Taylor's husband and daughter recently melted a lot of hearts with the sunny lookalike smiles they wore in a picture that made its way to social media.
Iman Shumpert recently took to Instagram to share a photo that showcased the uncanny similarity he shares with his daughter Iman Tayla Shumpert Jr., AKA Junie.
The photo featured father and daughter posing with similar bright smiles on their faces. The NBA star wore a beige-colored hoodie and had a nose ring and earring on for accessories.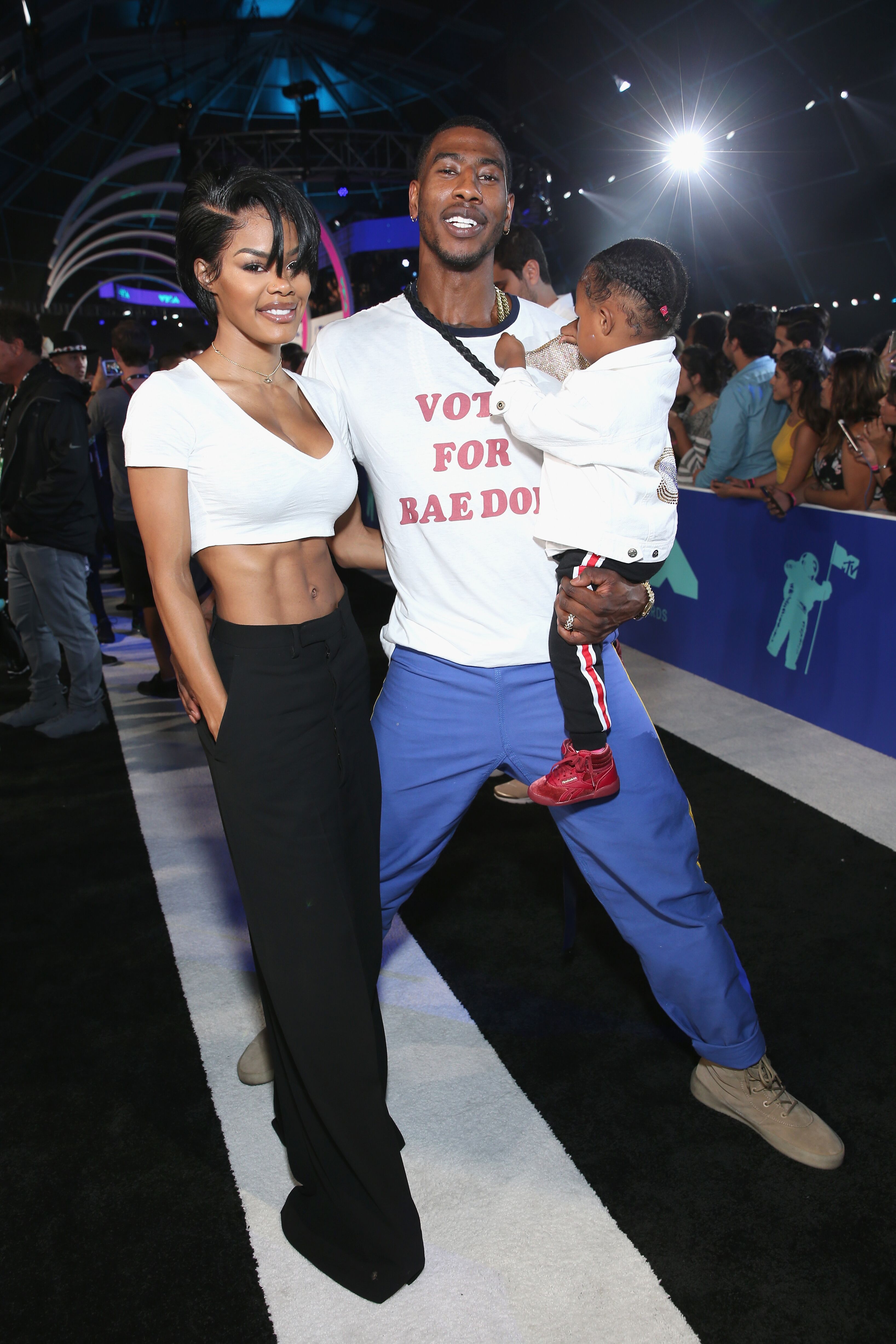 Teyana Taylor, Iman Shumpert, and Iman Tayla Shumpert Jr. attend the 2017 MTV Video Music Awards at The Forum on August 27, 2017. | Photo: Getty Images
He also had a noticeable beard and his hair was braided. His daughter sported a colorful top, and she had her hair piled atop her head with colorful beads worked in.
In his caption, Iman mentioned a saying that tagged men with pretty daughters as "murderers." He also mused about how time flies, and why not, about five years ago, the pretty girl by his side was just a tiny baby who came out a month early.
In the comments section, fans of the talented sportsman had only sweet things to say about the post. One fan declared Shumpert and Junie twins, while another tagged him a blessed man for having such a gorgeous daughter.
Shumpert and Teyana Taylor welcomed Junie on December 16, 2015. The cute girl made a surprise entrance very early in the morning of the fateful day, and the couple had to deliver her by themselves in the bathroom of their home.
He and his wife were able to successfully birth not one but two kids in their bathroom.
Taylor revealed news of the delivery via her Instagram page the following day. In the post, the beautiful mother alleged that she had no idea she was in labor until she felt Junie's head.
The girl came out into her father's waiting hands after a couple of ten count pushes, and they used headphones instead of the usual umbilical cord clamp. The whole time, Shumpert was on the phone with emergency personnel, and thankfully it all went smoothly.
Junie is not the only child Shumpert shares with Taylor. On September 6, it was announced that the singer and her husband welcomed another girl in the bathroom.
Iman shared the news via Instagram and revealed that the baby named Rue was born a day after her baby shower. He expressed disbelief that he and his wife were able to successfully birth not one but two kids in their bathroom.
Now fans are wondering if there will be a baby number 3 and if it will be welcomed in the now-famous bathroom. One thing is for sure; however, the value of the house just went up!
Please fill in your e-mail so we can share with you our top stories!