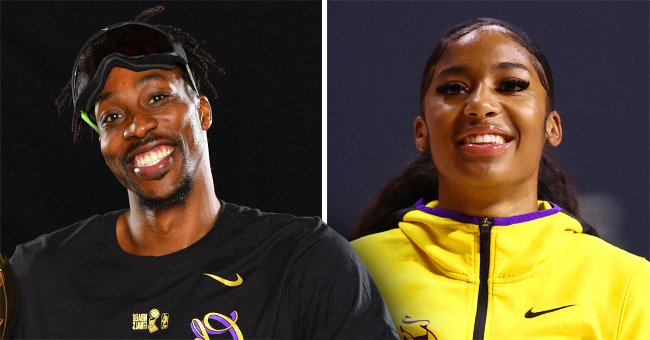 Getty Images
NBA Star Dwight Howard Secretly Married His 23-Year-Old Girlfriend — Meet WNBA Star Te'a Cooper
34-year-old NBA veteran Dwight Howard recently tied the knot in a very secret ceremony with his 23-year-old fiance, Los Angeles Sparks player Te'a Cooper. Meet the young athlete.
When discussing NBA star Dwight Howard, there is often more than enough drama revolving around him to include. The 34-year-old has been making headlines since the beginning of his career, and this time, he has done so again but for a more personal reason.
In October, he celebrated defeating the Eastern Conference champion Miami Heat with the Los Angeles Lakers at the NBA Championship. A month later, he celebrated another milestone — marriage.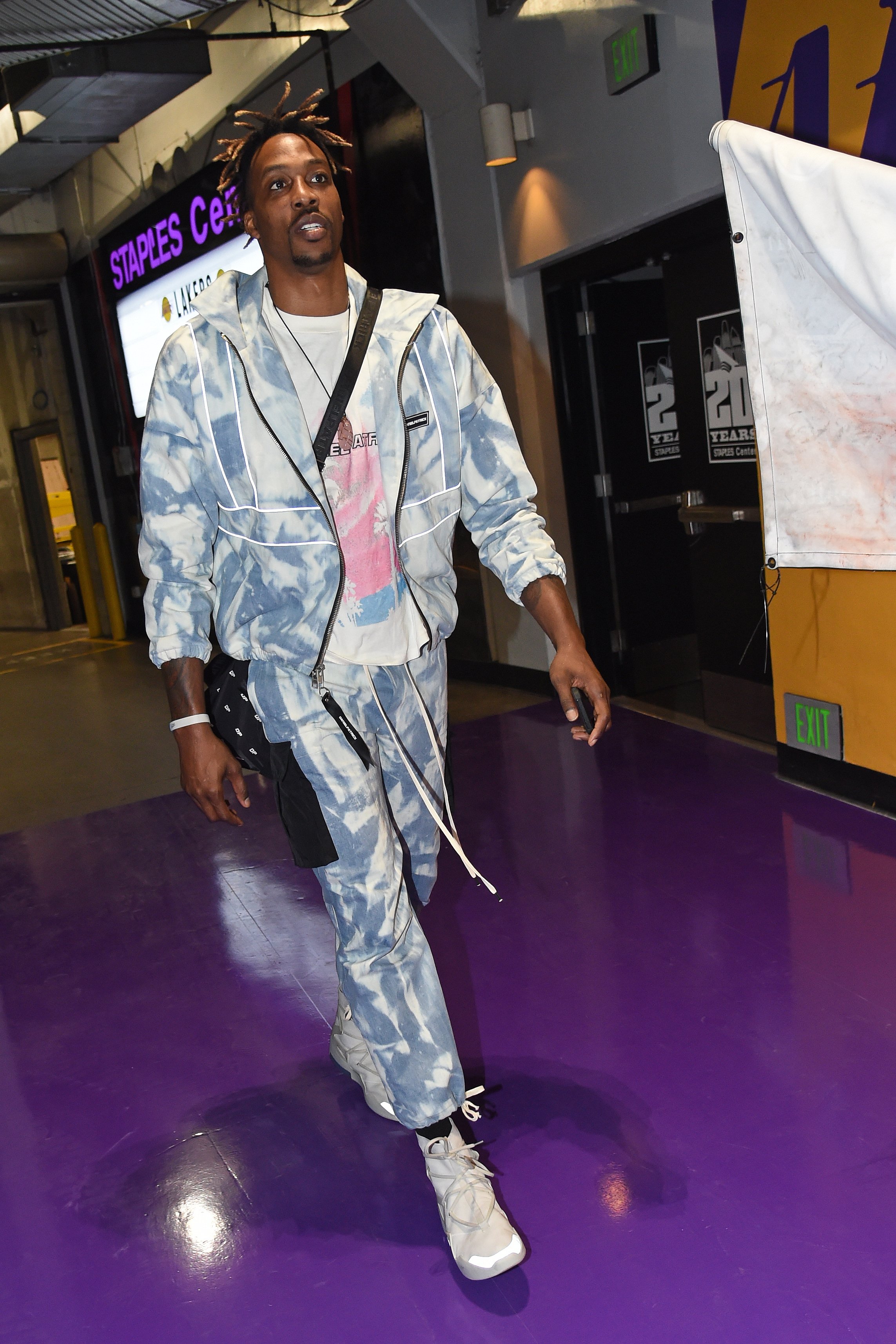 Dwight Howard of the Los Angeles Lakers arrives for a game on February 21, 2020 | Photo: Getty Images
Howard reportedly tied the knot in a super-secret affair with his fiancée, WNBA player Te'a Cooper after they revealed that they were engaged last year. The secret wedding came as a shock to many.
The eight-time All-Star subtly revealed his marital status during an appearance on "The Rematch." While discussing his hopes to remain in L.A. with the Lakers, he casually said:
"I would definitely love to come back and play for the Lakers. My wife plays for the Sparks, so it would be great for both of us."
With both of them playing for Los Angeles teams, it would be easier to spend more time together. When the show's host, NBA veteran Etan Thomas, asked how married life had been treating him, Howard eagerly gushed about his wife.
He said that he absolutely loves being married to Cooper and admitted that she has also changed his life. He referred to the 23-year-old as a great woman who pushes him to be greater while he did the same for her.
There were no confirmations as to when the couple met or started dating.
Cooper is a professional basketball player for the Los Angeles Sparks. In 2015, she played for the University of Tennessee before transferring to the University of South Carolina.
When going into her final year, the New Jersey-born player decided to change positions to handle the ball more. She looked to Baylor, where she got her wish by playing point guard.
When her professional playing career kicked off, she was signed to Phoenix Mercury before being recently signed by the Los Angeles Sparks. The 5 feet 8-inch tall Sparks player has since had a good run with her career, although her relationship with the NBA star has been plagued by many prying eyes and rumors.
At the time Cooper was navigating her college athletics and career, her husband, Howard, already had well over a decade of his professional career under his belt. This and their age difference led to many speculations about their relationship.
These included an anonymous tipster who reportedly claimed that Cooper was underage when she and Howard met. However, there were no confirmations as to when the couple met or started dating, leaving this information as a rumor.
While many might hope to poke and prod at his relationship with his new wife, Howard, who also reportedly just celebrated being signed to the Philadelphia 76ers, continues to bask in his happiness.
Please fill in your e-mail so we can share with you our top stories!