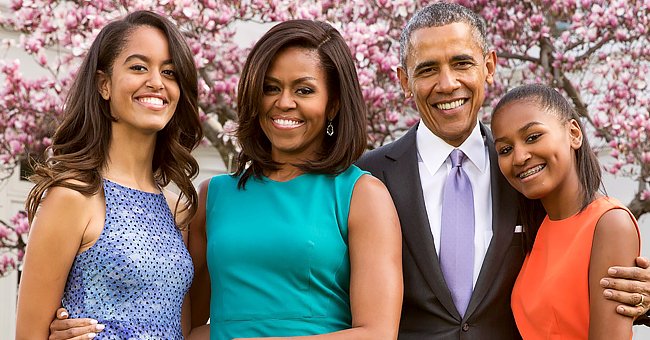 GettyImages
Here's What Barack Obama Revealed about Sasha & Malia's Bond after Having Squabbles in the Past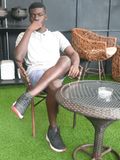 Former US President Barack Obama has opened up on his daughters Sasha and Malia's relationship with each other, saying they have become great friends despite initial skirmishes in the past.
Former POTUS Barack Obama spoke to People in the online publication's weekly cover story and revealed some details of his family's time in quarantine.
Obama revealed his daughters Malia and Sasha have continuously been with him and his wife Michelle since March due to the COVID-19 pandemic, taking just a few breaks in between.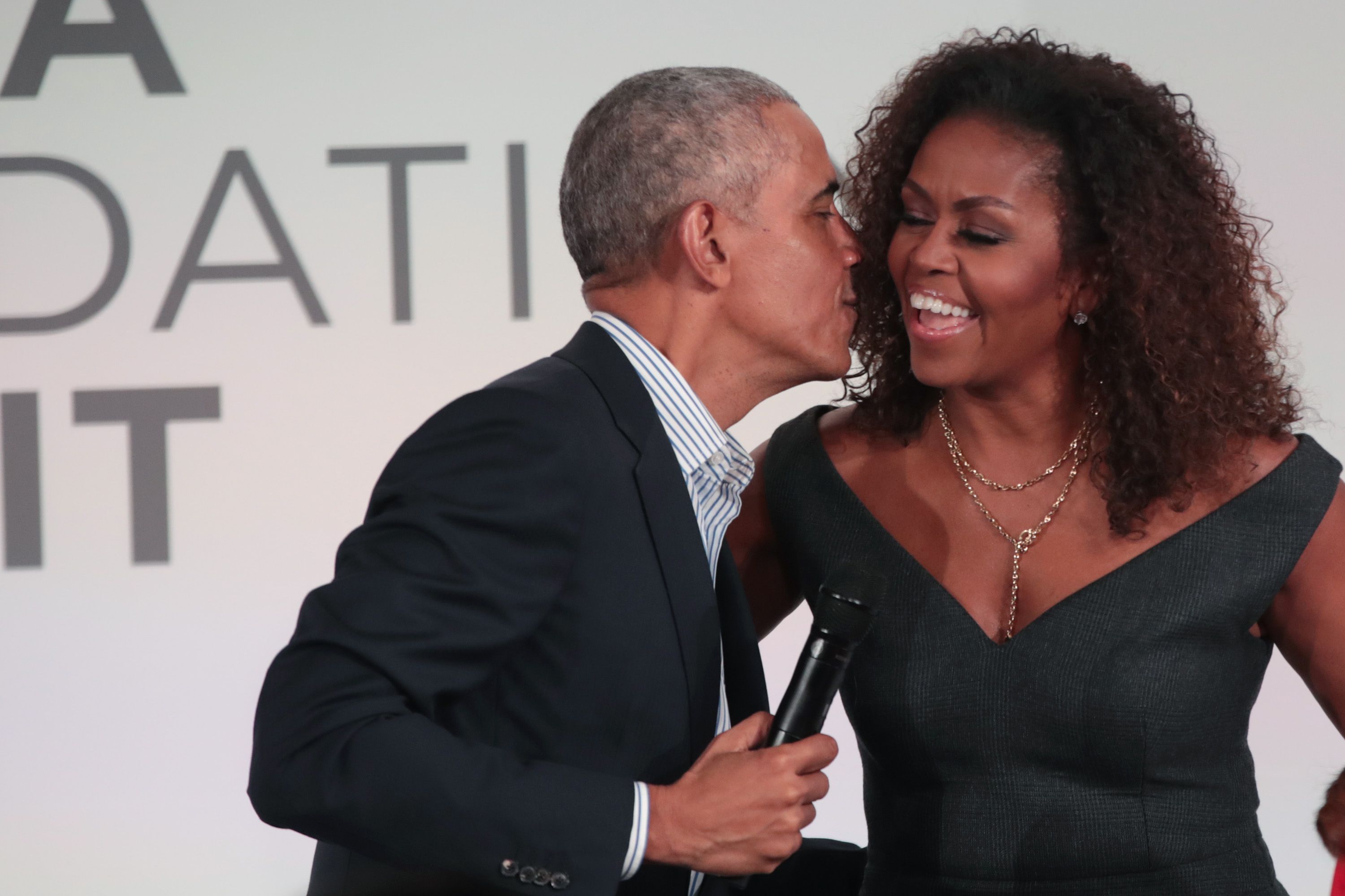 Barack Obama gives his wife Michelle a kiss as they close the Obama Foundation Summit together on the campus of the Illinois Institute of Technology on October 29, 2019. | Photo: Getty Images
Obama said life in quarantine had been topsy-turvy but that he and his wife were joyous about having their kids around to spend time with. The former president further said his daughters have grown closer to each other as they grew older.
He said it had been wonderful seeing them become great friends, adding that the three-year age gap between them meant they had squabbles growing up as sisters. However, such squabbles are now a thing of the past, with Obama saying:
"Now they're both old enough, where they just enjoy each other's company."
Obama said there has been no greater joy than being together as a family and seeing how his daughters have grown to become marvelous women.
The Obama girls are in college, with Malia in her senior year at Havard University while her younger sister is in her sophomore year at the University of Michigan.
In one of the book's revelations, the former president recalled how he coached Sasha's basketball team.
The girls have been taking Zoom classes due to the pandemic, as their mother revealed in September when she spoke to Conan O'Brien. In that chat, Michelle also shared details of her family's experience in quarantine.
She said they experienced different phases. There was an early stage when everyone was organized and spent the days apart doing their respective work before coming together in the evenings for various activities.
However, with time the girls got tired of their parents, who also got sick of them. Thus, when the summer came, they could go out a little more while the girls returned to their Zoom classes.
While the girls had their classes, their father was finishing up on his best-selling book, "A Promised Land," which he dedicated to Michelle and their daughters.
In one of the book's revelations, the former president recalled how he coached Sasha's basketball team when she was in fourth-grade. When other parents noticed this, they complained as they did not want a president coaching their kids, forcing Obama to quit.
Meanwhile, the Obama girls appeared in the Netflix documentary, "Becoming," which focuses on their mother. At a point in the documentary, Malia visited her mom backstage during one of the latter's book tours.
When the mother-daughter duo met, Malia expressed her love for her mom, revealing she cried again. Malia also told her mom that those eight years in the White House were not for nothing, as evidenced by the huge crowd who listened to Michelle's speech about hope.
The Obamas remain one of the world's most loved families and continue to live exemplary and inspiring lives, spreading the message of love and hope in every way they can.
Please fill in your e-mail so we can share with you our top stories!