Hoda Kotb's Fans Excited to See Face of Youngest Daughter Hope — Do Her Girls Look like Twins?
Hoda Kotb is a proud mother of two lovely girls. However, the TV show anchor, who adopted her daughters, has been pretty secretive about them. Recently, she let her fans see a full picture of her youngest daughter's face.
Over the weekend, broadcaster TV show host Hoda Kotb took to Instagram to share a picture with her two daughters, Haley Joy and Hope Catherine. 
The sap showed the three in a crib, with Kotb doing her very best to fit into it. Everyone was all smiles, including the girls, who looked strikingly alike.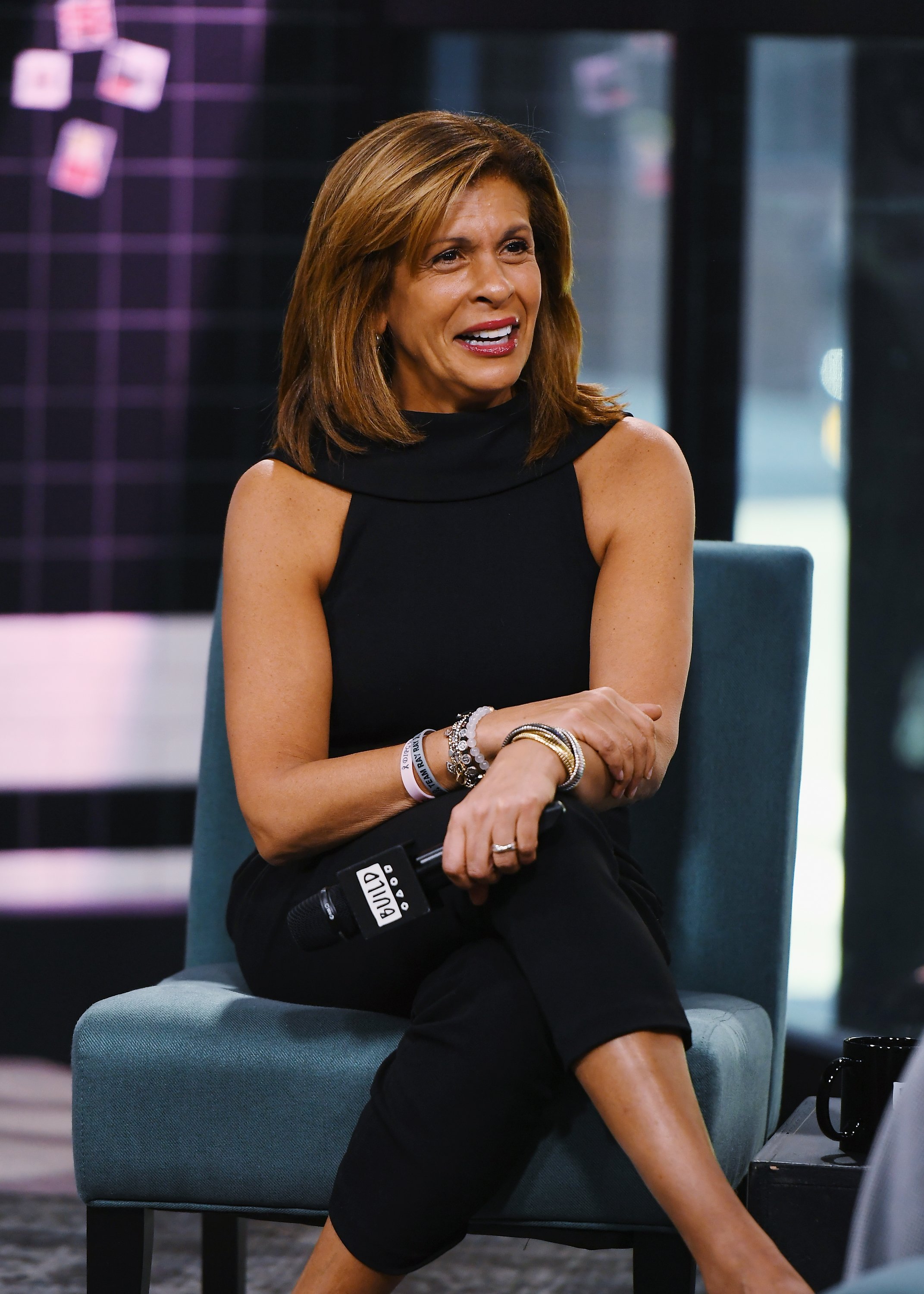 This is notably the first time that Kotb will share an image that features Hope Catherine's entire face. The broadcaster adopted the little girl last year, and she has been pretty secretive about her. 
As fans can see, the girls look pretty alike, even though they are not biological siblings. Kotb poked fun at herself in the captions, writing: 
"When your girls ask you to climb in the crib with them...." 

The broadcaster, dressed in a black shirt and white pants, cut the figure of a proud mother as she enjoyed some family fun with her little girls. Fans were swift to comment on Hoda's picture. A fan wrote:
"Wow, Hope and Hayley look like twins, too cute."

Another fan gushed about Hoda's babies, writing: "Sweet pic. Finally, see Hope's beautiful face." While Hope and Haley are still little girls, there's little doubt that they will grow into the most beautiful young women. 
While they might not be biological sisters, Haley has shown that she loves Hope as if they were.
Kotb's journey to motherhood has been pretty inspirational for many. She chose to go through the route of adoption and has been a model for many women considering the same thing. 
When she announced the adoption of Hope last year, Kotb told her colleagues at the "TODAY Show" that Haley was already embracing her big-sister role. In part, she said: 
"This morning at breakfast, (Haley) was trying to feed (Hope) her raspberries, and I was like, 'Not yet, babe.' She was literally marching around saying, 'I'm a big sister!'"
While they might not be biological sisters, Haley has shown that she loves Hope as if they were. Sisterhood really transcends blood sometimes. 
As for Kotb, she has not downplayed the chances of having a third adoption. Last month, she told People Magazine that she and her boyfriend, Joel Schiffman, were still considering a possible third adoption.
As the broadcaster explained, she and Schiffman have had several conversations about the issue. They have decided that they can handle the responsibility, and there is enough love to go around. 
However, while all the signs point towards a third adoption, the couple is not rushing into anything just yet. As she said, they are waiting to see if this is the right move.