Cindy McCain Shows Her Christmas Home Décor & Fans Spot What Is Possibly Senator McCain's Shoes
The McCain family is gearing up for their third Christmas celebrations without their patriarch, Senator John McCain. However, it appears that they will be keeping him in their celebrations nonetheless.
Earlier this week, Cindy McCain, the wife of late Arizona Senator and former presidential candidate John McCain, took to Instagram to share the family's Christmas decoration scheme.
In her snap, Cindy showed off a fireplace that was entirely decorated with Christmas stockings. Along with the stockings, the family also added some ornaments and placed decorations above the fireplace.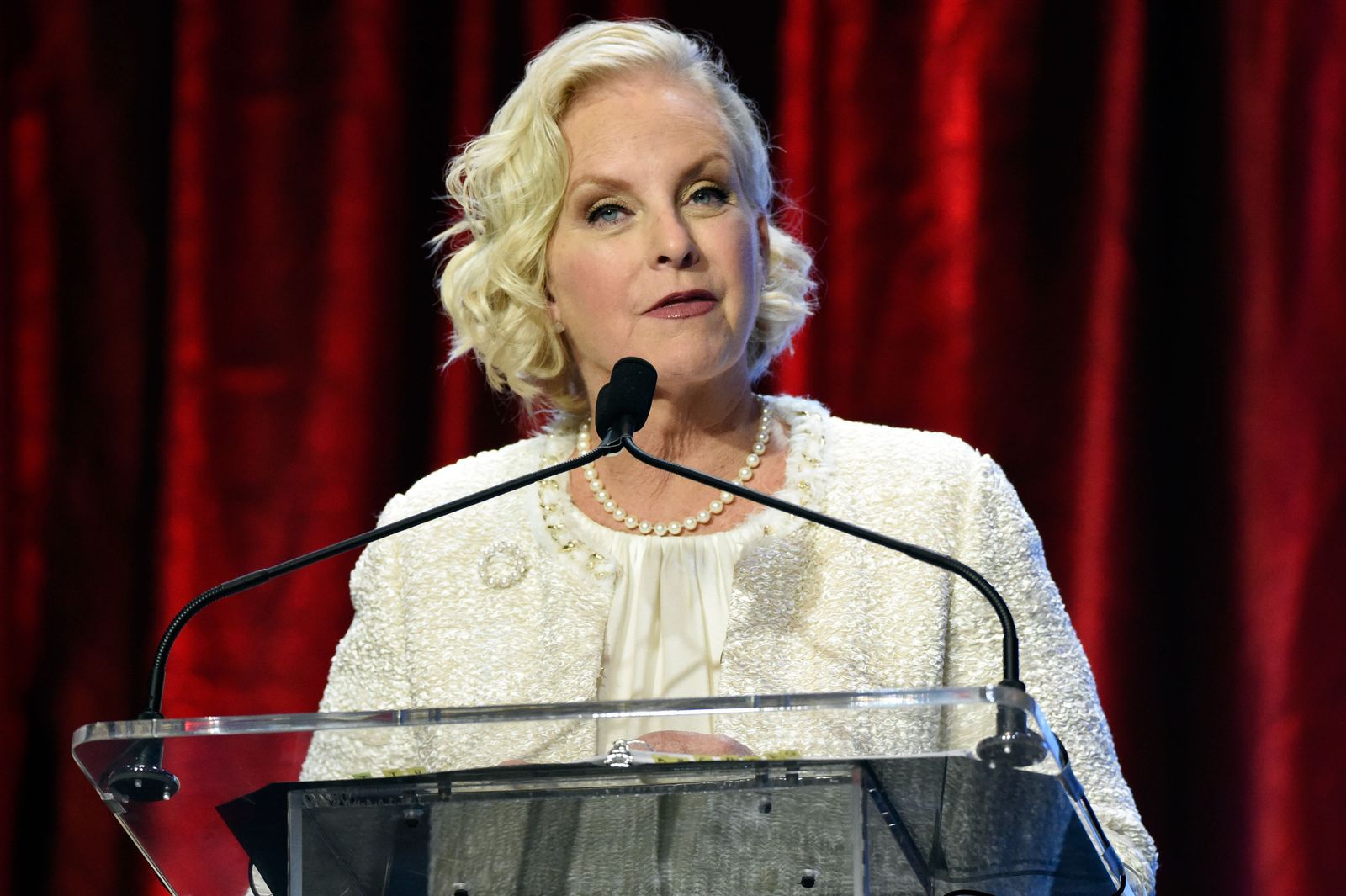 The image, which did not have a caption, gave a perfect visual of how the McCains will be spending their holidays. There are bound to be more decorations, but this is a great start.
However, eagle-eyed fans were quick to note a significant fixture – close to the fireplace was something that looked like the late Senator's shoes. A follower commented:
"Are those Senator McCain shoes by the fireplace. Wow great minds think alike. I have a pair of boots sitting in a bedroom of my son while he was away serving as a Navy Officer in Japan."

The user added their love for the McCain family, even throwing in a Thanksgiving greeting to the entire clan. Several other users commented on the shoes, which looked to have been brown loafers neatly placed by the fireplace. It was a sweet and loving gesture.
Senator John McCain died in 2018 following a lengthy battle with brain cancer. The Senator was diagnosed with the tumor in 2017, and he battled with it to the end.
She showed Senator McCain's grave with Christmas-themed flowers laid beside it.

The six-term Senator and Navy veteran was loved by many in his home state of Arizona. While he lost his presidential bid, he remained a hometown hero.
However, the world has continued to see the late Senator's constant reminders through his daughter, Meghan. She works as a host on the talk show, "The View," and she has been quite reminiscent of her father.
From her conservative views to her ability to stand firm in the face of criticism, Meghan has proven to be a chip off the old block. She definitely knows it as well, and she has taken several opportunities to remember her father, even though he has passed away.
Last Christmas, she shared a sweet tribute to the former Senator. In a Twitter post, she showed Senator McCain's grave with Christmas-themed flowers laid beside it.
With the family always showing an affinity for keeping the late Senator's memory alive, it will not be a surprise to see them honor him this Christmas once more.