Glimpse at the Crazy Love Life of Red Hot Chili Peppers Frontman Anthony Kiedis
Legendary singer and founding member of the rock band Red Hot Chili Peppers, Anthony Kiedis, has been known to have an interesting love life that has seen him date big names in the industry.
Besides being a fantastic vocalist and songwriter, Anthony Kiedis also has a penchant for dating beautiful women, especially models and singers.
Kiedis has a portfolio of big names in his love life. From Madonna and Cher to Demi Moore, here is a glimpse into the star's love life.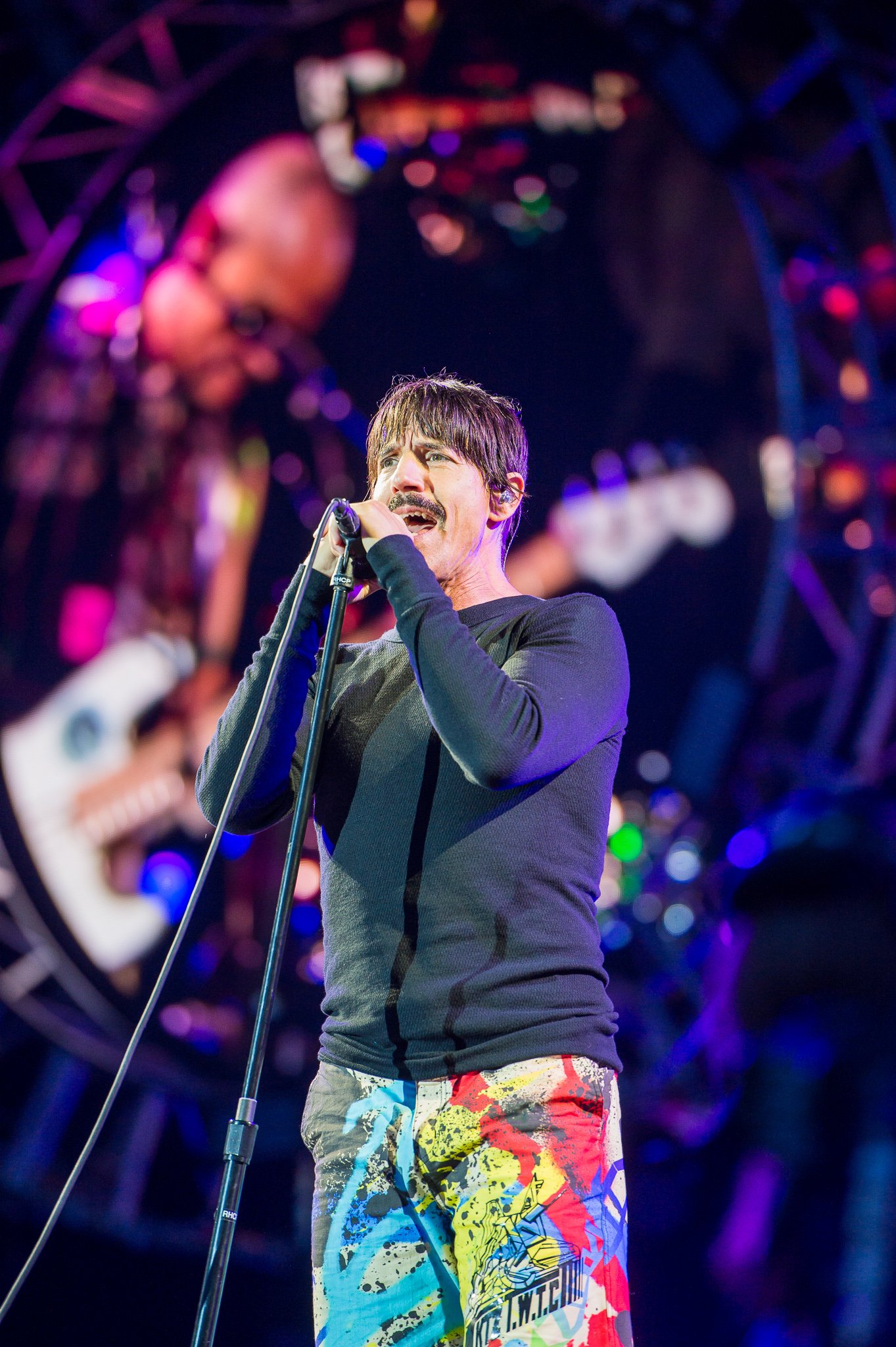 THE BABY SITTER
Kiedis' father was close friends with Sonny Bono and his then-wife, Cher, who babysat him. In his autobiography, the singer alleges that Cher was his first sexual encounter. 
When he was 13, while Cher was babysitting him, Kiedis claimed that he watched the icon undress and lay on the bed naked with her, and the rest is history.
NINA HAGEN
Kiedis, known for his wild lust and craving for beautiful women, decided to take his collaboration with German singer Nina Hagen a step further. According to reports, the duo collaborated for a song on her 1983 album "Angstlos," but their collaboration did not end in the studio.
The 58-year-old has often talked about his love for his little son, who he says makes him want to change.
SPARKS WITH HOPE SANDOVAL
Kiedis and the lead singer of the iconic band Mazzy Star, Hope Sandoval, shared many similarities back then as their bands' star singers. Still, their most remarkable similarity had nothing to do with music.
According to reports, the duo was once a love item back in the 90s. It is no surprise seeing that Kiedis loved to freelance with beautiful women.
A STINT WITH MADONNA
Kiedis met his dating equal in 1993 when he had a fling with iconic singer Madonna. The singer herself boasts of a long list of flings and crazy love affairs.
Kiedis and Madonna performed together in 2009, showing that their short stint together was not taken personally since both of them know what having fun is all about.
THE SPICE GIRL
Melanie Chisholm, also known as Sporty Spice, was one of the prettiest members of the iconic band, Spice Girls. Chisholm and Kiedis were an item back when the Spice Girls were in their prime
Their relationship inspired the song "Emit Remmus" from the RHCP album Californication. Just like any other of his relationships, Kiedis knows how to draw lyrical inspiration from his women.
DEMI MOORE
Kiedis took his prowess a step further and landed Demi Moore back in 2002. The relationship boosted his public image as they were the subject of public interest.
Although their relationship was a short one, it provided the pair all the fun they wanted. Moore moved on to other love interests just as Kiedis did.
THE MYSTERY GIRL
When he is not dating a famous rock star or actress, Kiedis loves to hang around beautiful ladies. Even at 58, the singer shows no sign of settling for one anytime soon.
In a post, the singer was said to have been found in the company of a mystery brunette with whom he was seen being affectionate to in public.
 A FOOT BRACE
Kiedis was seen hanging out with a female companion for a dinner date in a foot brace. He revealed that he sustained an injury in 2017 while with his band, but that does not stop him from hanging out with his ladies.
The singer looked good in a casual outfit alongside his mystery companion. Kiedis, who previously revealed that he is not one to stay with one woman, looked comfortable in her company.
THE BIGGEST OF HIS LOVE
Kiedis can be many things, but he sure is a loving father. The 58-year-old has often talked about his love for his little son, who he says makes him want to change.
Kiedis, who previously struggled with his drug addiction after being introduced to drugs at age four, revealed that he has been sober because of his son, who makes him have something to live for and stay clean.