6 Interesting Facts about the Beloved Christmas Character, Rudolph the Red-Nosed Reindeer
"Rudolph the Red-Nosed Reindeer" is a beloved animated Christmas film made over 50 years ago and is still being watched by kids today.
Many are spending the rest of the holiday season rewatching old films, given that the pandemic has placed restrictions on festivities. In fact, one five-year-old even worried that Santa Claus would not be visiting houses because of the virus.
Luckily, there are many movies for the young boy to watch and encounter Santa. One of the most remembered animated films for kids is "Rudolph the Red-Nosed Reindeer," which aired decades ago. Here are some facts about the movie.
THE ISLAND OF MISFIT TOYS
While the Island of Misfit Toys houses some of the most adorable dolls for kids, there exists darkness in their story. One of the dolls, Dolly, seemed normal in the movie but actually suffered from depression after her owner threw her.
The rest of Dolly's companions are also placed on the island because they have no other place to be, leaving them outcast for being a little less than what society thinks is normal.
MANY ANIMAL APPEARANCES
While one may not have noticed, 43 animals appeared throughout "Rudolph the Red-Nosed Reindeer," such as owls, raccoons, birds, dogs, rabbits, squirrels, polar bears, seals, and of course, reindeer.
50 YEARS ON AIR
Several things first premiered in 1964 along with "Rudolph the Red-Nosed Reindeer," including the British invasion, photos of the moon, Buffalo wings, satellites that broadcast live events on television, and many more.
However, it was Rudolph that became a staple character throughout the Christmas season. As of the year 2014, "Rudolph the Red-Nosed Reindeer" marked half a century on television.
SANTA WAS HORRIBLE
Since Santa Claus first became known to man, he was painted as a jolly, kind, kid-loving man. However, Santa was nothing less of a horrible person in the film.
Not only was he mean to Rudolph, but he also showed a lack of respect for his wife and the elves after they made him a song. More so, he blamed Donner for his son's bright nose.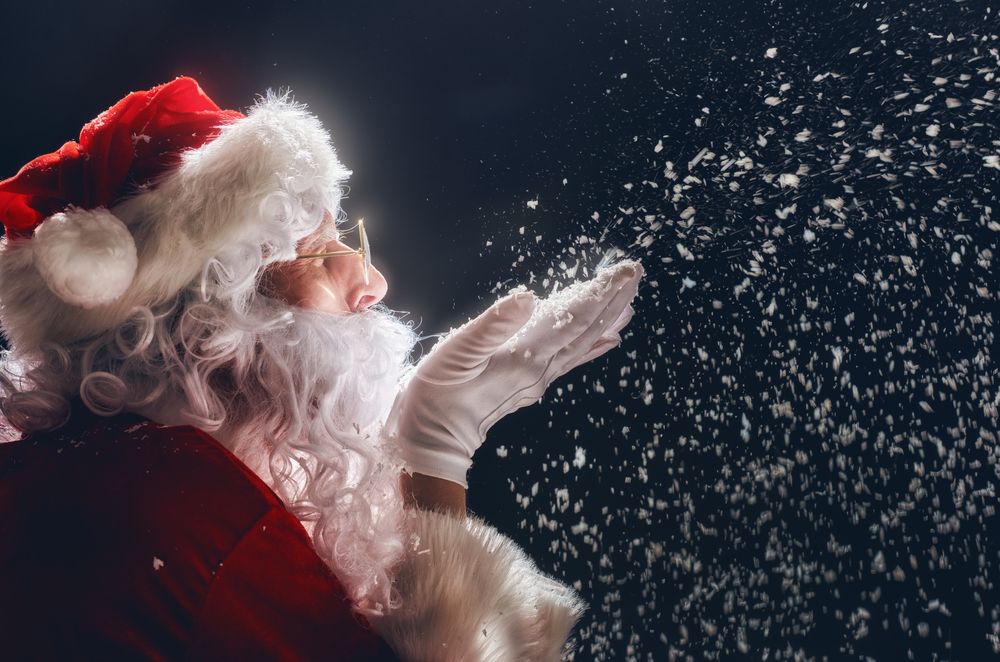 MAN BEHIND THE FILM
Romeo Muller Jr. was the brilliant man who wrote the story and gave life to its iconic characters, while Johnny Marks composed the classic original song, "Rudolph the Red-Nosed Reindeer." 
According to Rankin/Bass historian Rick Goldschmidt, "Romeo [wrote] for Jack Benny and famous radio shows. That's why Rudolph has lasted 56 years; they hired people with experience."
THE ORIGINAL MISFIT TOYS ENDING
The misfit toys were not distributed to children in the original movie, leaving them with a not so happy ending. The storyline did not sit well with children who watched the premiere, leaving them upset.
Many of them wrote to the production company, expressing their sentiments, and in 1984, they added a scene where Santa and Rudolph delivered toys and gifts around.