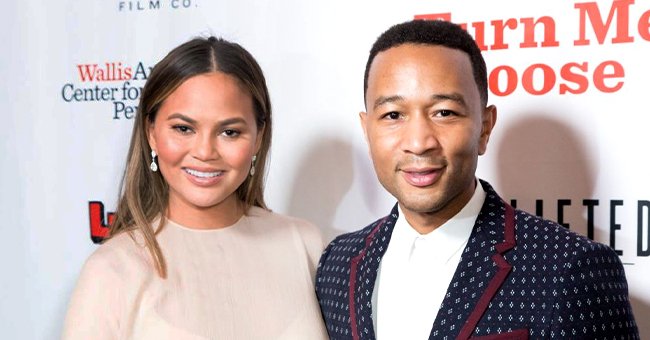 Getty Images
Here's What Chrissy Teigen & John Legend Said in Their 1st Interview Together after Miscarriage
John Legend and Chrissy Teigen have mainly stayed away from the public eye since the death of their third child, Jack. However, the couple is giving their first interview since the unfortunate event, and they have quite a lot to say.
Earlier this week, John Legend and Chrissy Teigen appeared on "Good Morning America" for their first discussion since the death of their second son, Jack.
In the interview, the couple spoke on several topics, including how they have coped through the challenging period and their charitable plans during the holiday season.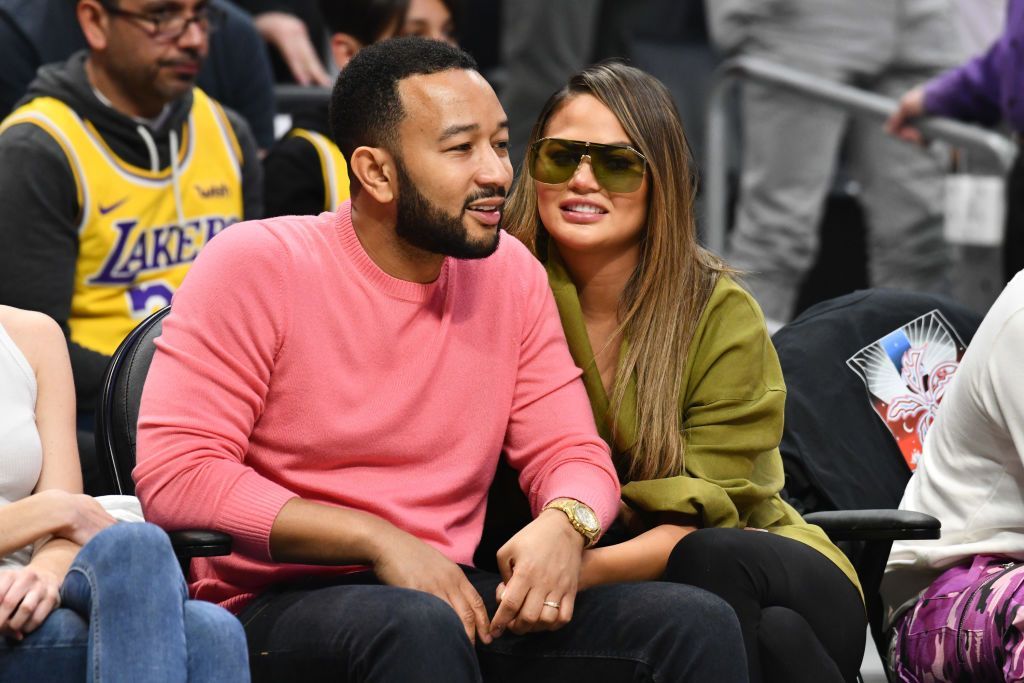 John Legend and Chrissy Teigen at a basketball game between the Los Angeles Clippers and the Los Angeles Lakers at Staples Center on March 08, 2020 | Photo: Getty Images
The couple highlighted that the aftermath of Jack's death was particularly distressing for the couple. However, they have been able to deal with pain severally. Legend pointed out that they drew a lot of strength from being open about what they were facing as a family. In part, he explained:
"I didn't know that we could experience this grief and also share it, but when we did, it really meant so much to so many people. And it was such a powerful experience[...]"
Teigen added that the couple got thousands of letters after they shared their story with fans and friends. Many well-wishers also sent messages via social media and other platforms.
She explained that it was incredibly difficult to experience what they felt. Many across the world related to that, and they were quick to send out their condolences.
Legend added that they had also gotten a lot of joy from their kids, Luna and Miles.
Legend and Teigen had a pretty rough time over the past few months. In September, the couple announced that they had lost their son, Jack. Jack was just a baby, and Teigen had suffered pregnancy complications.
While the couple and their doctors tried their best, he could not get the fluids he needed, and he passed away. Despite the outcome, Legend highlighted that things have not changed. He said:
"I just know that I love my wife, more than ever. We've been through so many challenges together and they've made her stronger..."
Legend added that they had also gotten a lot of joy from their kids, Luna and Miles. The American model herself has also spoken on leaning on her mother at this time.
Recently, the model shared a picture featuring herself with Luna and her mother, Vilailuck Teigen. In the snap, Chrissy appreciated her mother's support during the "hardest 4 days" of her life.
Beyond getting the support from their fans Legend and Teigen are now working towards helping others. As they explained in the interview, they would support #HereForHRMC, a nonprofit from Ronald McDonald House Charities.
The couple highlighted that the charity had seen a decline in contributions due to the novel coronavirus pandemic. They hope to lend their voice and ramp up donations to the needy.
Please fill in your e-mail so we can share with you our top stories!