Serena Williams' Daughter Olympia Dressed like a Princess as She Painted Red Lipstick on a Doll
Olympia Ohanian, daughter of the famous American tennis player Serena Williams, looked adorable as she dressed up as a Princess in a new series of Instagram photos. She was seen giving her doll a little makeover.
Olympia Ohanian has proved to be a daughter of many wonders. Besides having a legendary tennis icon as a mother, she has shown to the world just how much of an adventurous little angel she can be. 
In a new series of posts on her mother Serena Williams' Instagram story, the beautiful tot showed off her role-playing and makeup skills. She was clad in an adorable sky blue princess costume that was a perfect fit.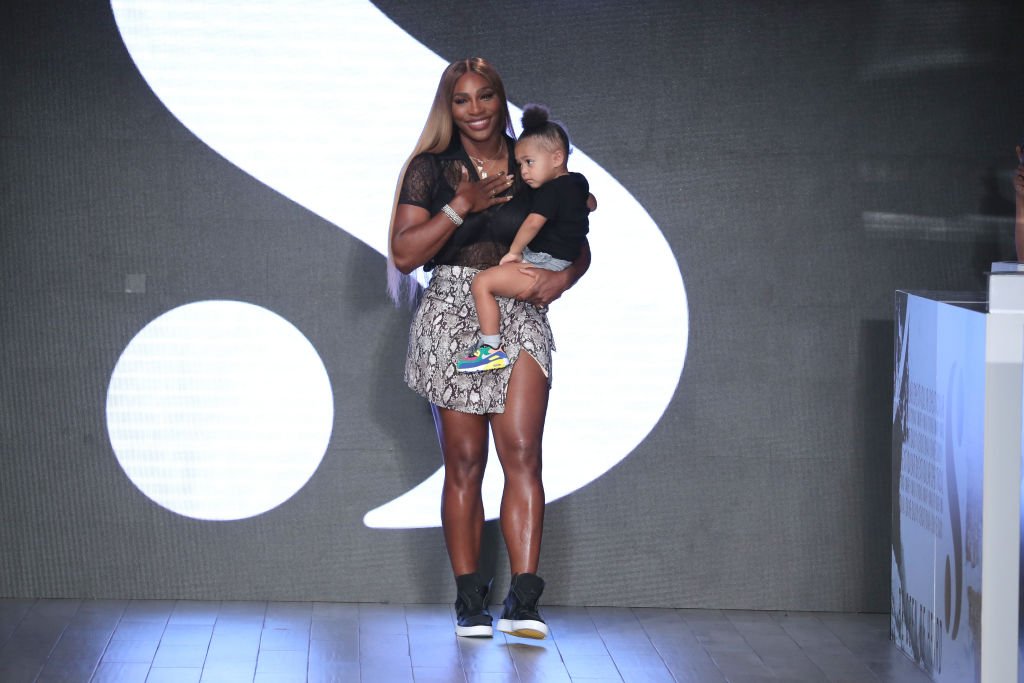 The dress had a scallop seashell colorfully printed across the front, and her short curly dark hair was packed up into a messy bun with a matching blue bow-tie. 
With her mother documenting the adorable moment, Olympia busied herself with giving her doll a makeover. The doll was resting face-up on a table, and the little makeup artist was seen twiddling with its messy hair. 
What stood out in the whole scene was the 3-year-old's disastrous attempt at lipstick application. Instead of a little smear across the lips, the doll's nose, cheek, and chin were also completely stained with bright red lipstick. 
Olympia, however, did not seem to find anything wrong with her handiwork; instead, she looked rather proud of her work. In one of the shots, Williams was even seen posing with the doll. 
The doll, which debuted as the No. 1 release in kids' toys on Amazon a few weeks ago, was created by Williams in 2018.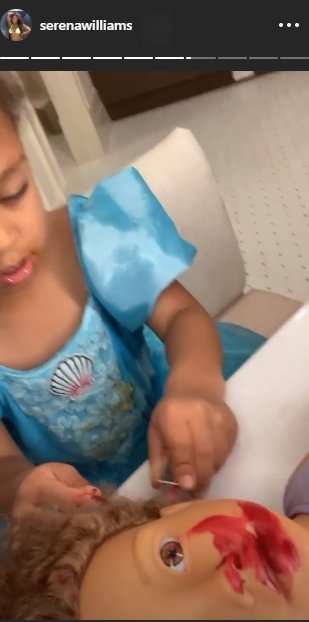 The proud mother has always been one to support her daughter's adventurous interests. It also goes without notice that this is not the first time the little girl is dressing up as a princess.
In June this year, to keep themselves busy during another dreary day of lockdown, the mother and daughter decided to role play as princesses from the Disney flick "Beauty and the Beast."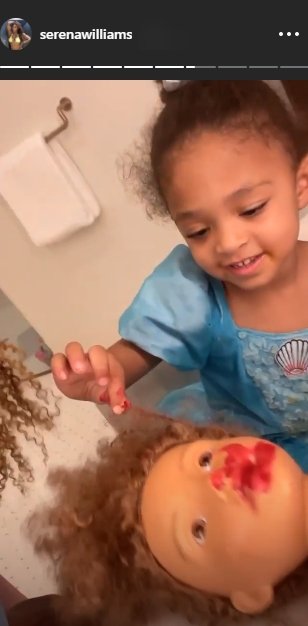 In October last month, the duo also took their quality time to a sweeter level when they were seen having a wholesome karaoke performance. The pair were all dressed up, singing along to the theme song of the cartoon "Paw Patrol." 
It is also safe to say that Williams is having a massive influence on her daughter's life as the adorable tot has shown a keen interest in tennis over the months. In a recent Instagram photo, Olympia was seen all geared up in her tennis attire during a training session.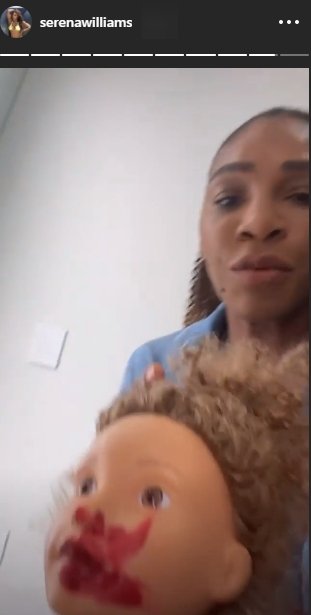 She was clad in a red designer tennis dress and a matching headband with a bow tie. Her hair was pulled back into a bun, and the look was completed with white sneakers. Standing beside her was her favorite doll called Qai Qai similarly dressed for the game. 
The doll, which debuted as the No.1 release in kids' toys on Amazon a few weeks ago, was created by Williams in 2018 and has since received huge success in the last two years. With this inspirational business venture, it is apt to call the tennis star a pandora box of wonders.