Simone Biles Proudly Shows off the Beautiful Christmas Tree She Put Together by Herself
Simone Biles recently cracked up her fans, followers, and boyfriend, NFL player Jonathan Owens with an insight into her hilarious attempts at setting up her Christmas tree in preparation for the festive season.
Simone Biles can do the splits, the best flips, and aerial stunts on even her worst days, but apparently, not even this champion can do everything. The gymnast recently proved that setting up a Christmas tree is not in her skill arsenal.
She took to her Instagram story to share her attempts at getting ready to usher in the Christmas season, and no doubt gave her fans plenty to laugh about.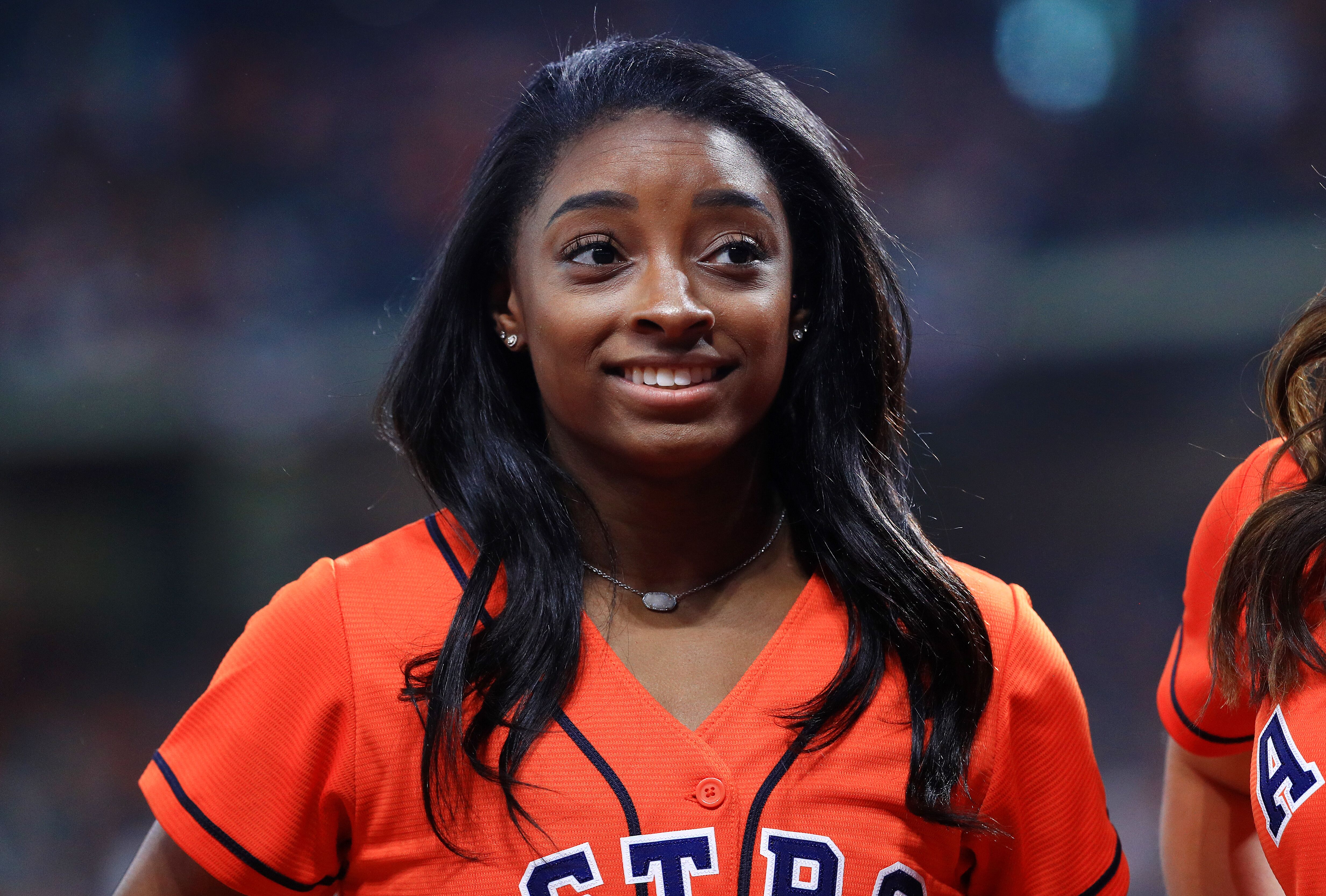 Biles posted a photo of her DIY Christmas tree still at the most basic level. Just the bottom part of the green tree was spread out on its red stand on Biles' hardboard floor, where it sat anxiously waiting for her to figure out her next step.
Already exasperated with the whole shebang, the record-breaking gymnast decided to call for help from none other than her handsome stud of a boyfriend, NFL player Jonathan Owens. She wrote on her picture:
"Anyone else have major trouble reading/following directions? @jowens_3 pls come home im hella confused."
As was expected, Owens responded to his darling girlfriend in an instant but of course, not without a little humor. He reposted the photo on his Instagram story and reassured her that he would step in from where she left.
Like many of the other adorable things Owens and Biles do together, the cute banter and back and forth between the boyfriend and girlfriend was as amusing as it was heart-warming.
The couple first went social media-official early in August when the gymnastics champion shared a selfie with her beau.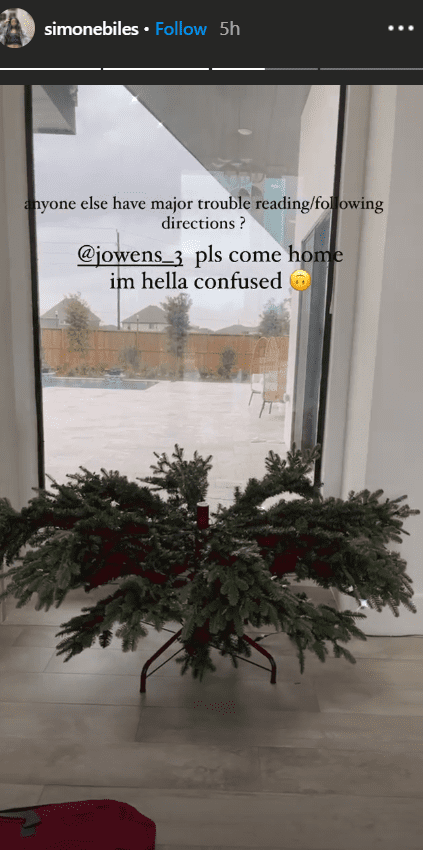 Not long after Biles made the SOS signal call to her boyfriend, it seemed like she had a lightbulb moment with her Christmas tree. Thankfully, she decided to give an update.
Biles returned to her Instagram story with a photo of her Christmas tree all set up, after what would have been an undoubtedly long and tough battle. This time, she wrote on her picture:
"update: I don't need no man. ?? still love you @jowens_3."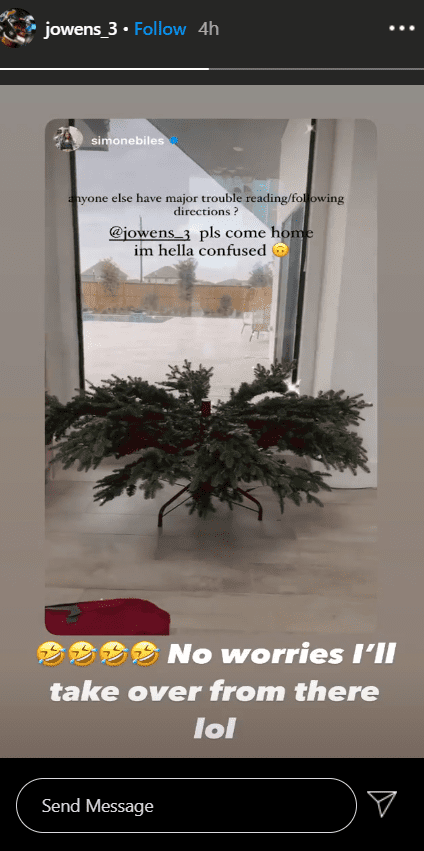 Much to her and probably everyone else's satisfaction, "Operation Set Up The Christmas Tree" was a success. Eventually, Biles' hard work paid off. The tree looked gorgeous, and Owens would have been proud!
Biles and Owens have been dating for a couple of months. The couple first went social media-official early in August when the gymnastics champion shared a selfie with her beau.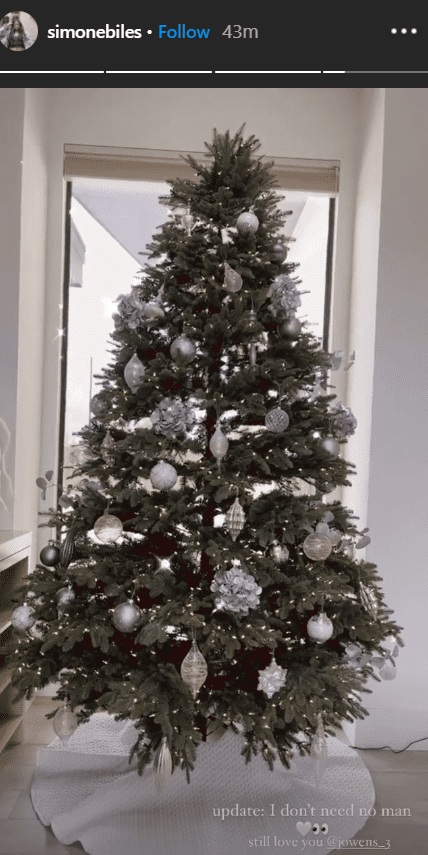 Owens is a 25-year-old NFL player who resides in Texas, as does his beautiful girlfriend. Just as he has proved to be a supportive boyfriend several times, Biles has also done the same and has even been spotted cheering him on while he played football. 
These two are just the cutest couple made in athlete heaven, even if a certain someone says she does not need a man.