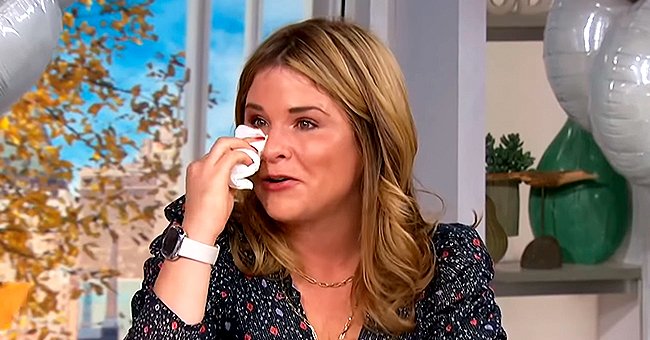 youtube.com/TODAY
Jenna Bush Hager Can't Hold Back Her Tears Watching Birthday Message from Her Parents & Friends

Jenna Bush Hager turned 39 on Wednesday and was brought to tears after watching a video that showed her family and friends wishing her well on her birthday.
If "Today" show co-anchor Jenna Bush Hager needed any evidence to show that she is greatly loved, she got it on Wednesday when she celebrated her 39th birthday.
The "Today" studio was beautifully decorated with flowers and balloons to celebrate Jenna. Some of the crew working from home appeared on a big screen to wish her a happy birthday.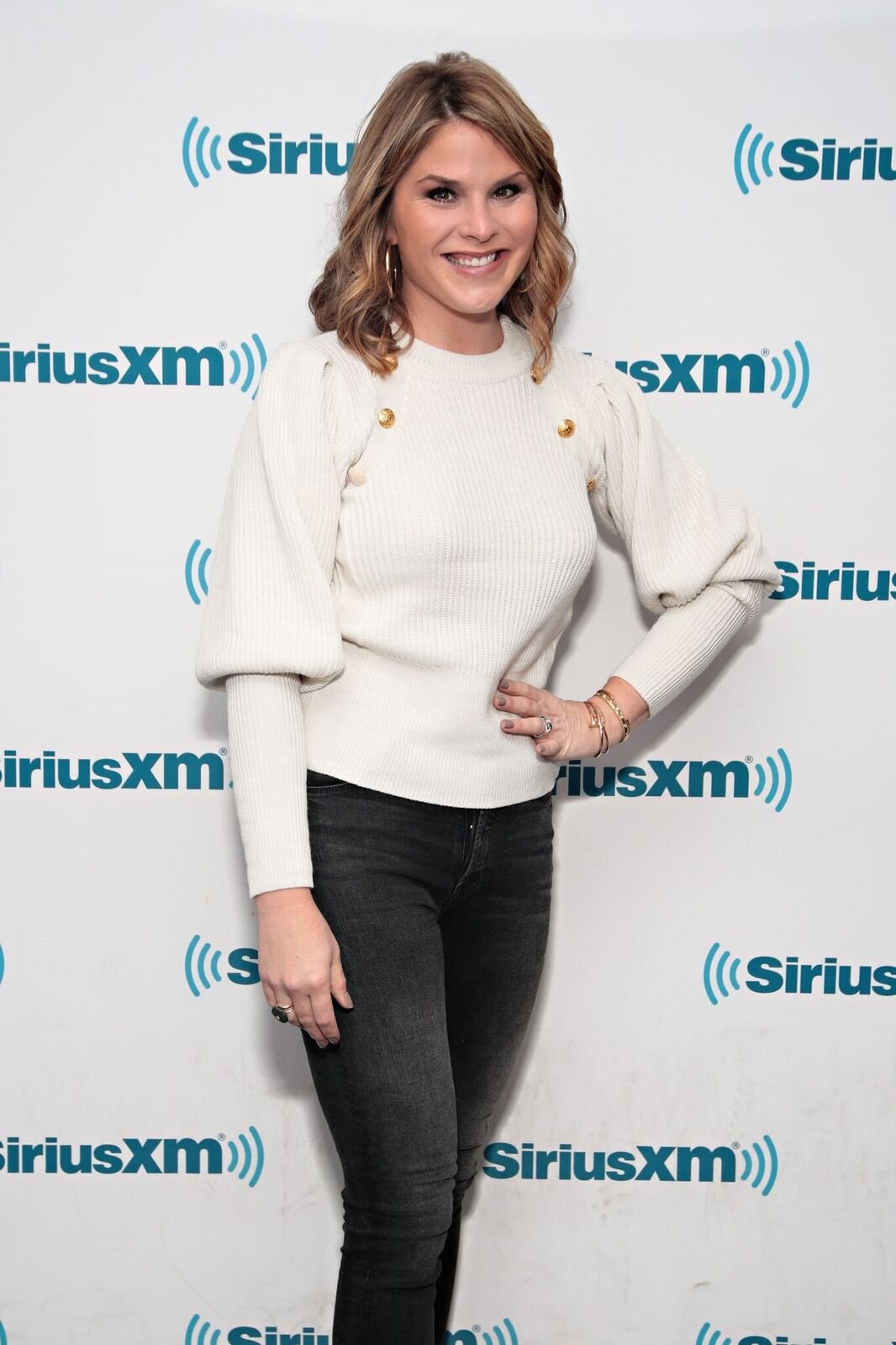 Jenna Bush Hager visits the SiriusXM Studios on November 15, 2017. | Photo: Getty Images
Jenna's close friend and co-host, Hoda Kotb, who she revealed had given her a handwritten birthday note, then introduced a segment that featured a video showing the celebrant's family and childhood friends wishing her well.
The video began with Jenna's parents, former US president George W. Bush and his wife, Laura. They wished their daughter a happy birthday, saying they missed her and wished they could be there to celebrate with her.
Next came Jenna's husband, Henry Chase Hager, and their three kids, Mila, 7, Poppy, 5, and Hal, 1. Mila exclaimed that it was her mom's special day, while Henry said they love working with her in quarantine. Poppy gushed that she loves her mom.
Up next was Jenna's twin sister, Barbara, who said there is no one in the world she would rather share a birthday with. She also described Jenna as a hilarious child, adding that it was special to grow up with her as a twin.
Barbara recalled some of their experiences, saying she loves Jenna most because she brings so much joy to the world. She also prayed it would be her sister's happiest day yet.
There were also messages from Jenna's cousin, Wendy, her best friend, Ferrell, her aunt Dorothy, her cousin Sam, and her childhood friend, Mia, who all wished her well and recounted some of their experiences with her.
There was also a message from Kotb, who said every year on earth that Jenna exists means her life just got much better, adding that she wants to spend many birthdays with her.
Another "Today" co-host, Savannah Guthrie, also sent a message from Jenna's dressing room, saying she was looking for something to wear on the day and adding that she loves her very much.
After watching the clip, a teary-eyed Jenna was full of thanks to her family and friends and wondered how they were able to do all of that for her. She was also glad to see the faces of those who she had not seen for a year.
Jenna deserves all of the love she got from her family and friends on her special day. She shows the same type of love to those around her and those she has a sweet connection with.
Here is to wishing the joyful and love-filled television anchor, doting mom, loving wife, sweet sister, adorable relative, and wonderful friend a happy birthday.
Please fill in your e-mail so we can share with you our top stories!